ISM Virgin Peaks Expedition 2023 – Tien Shan Kyrgyzstan
ISM trip report of our trip into a very remote part of the Tien Shan Mountains, Kyrgyzstan.
ISM trip report of our trip into the Tien Shan Mountains, Kyrgyzstan.
Trip Leader & IFMGA Guide: Adrian Nelhams (AN)
IFMGA Guides: Tommaso Dusi (TD)
Climbers: Jason Sheldrake (JS) Harry Wilson (HW) Tim Strong (TS) Jeremy Norwood (JN) Stella Micholitsi (SM) Will Boxall (WB)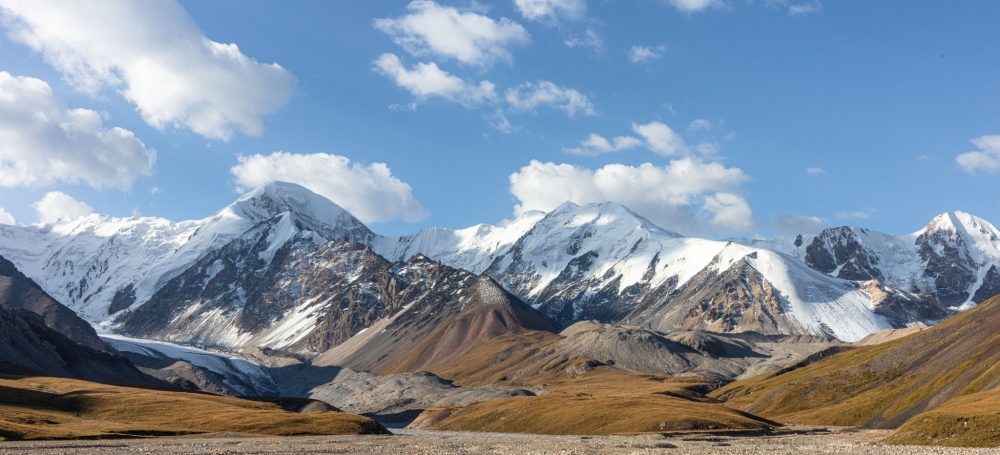 Trip Diary
20 August: Everyone arrived in Bishkek the capital of Kyrgyzstan. Tomasso and I headed to our ground agents ITMC to finalise kit and any last minute planning, whilst the team headed into the city to have a look around the bustling markets and to take in some of the cultural sights which gives Kyrgyzstan it's heritage.
21 August: We took a minibus from Bishkek to Karakol which is the fourth-largest city in Kyrgyzstan, near the eastern tip of Lake Issyk-Kul where we finished the day with a swim in the lake and a traditional Kyrgyz meal close by.
22 August we left Karakol in three 4WD Uaz vehicles and started our journey into basecamp (BC) which ended up being at 3310m elevation.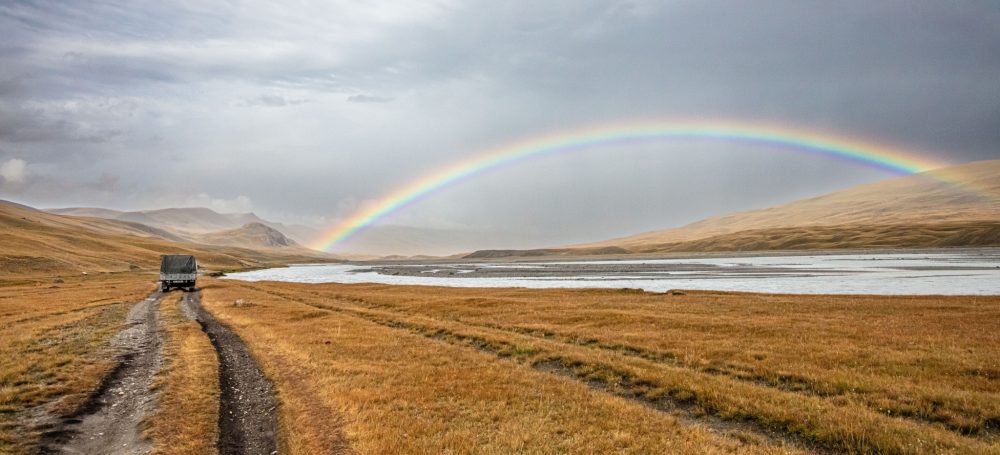 I instinctively put my hand out onto the back of the seat in front of me, bracing myself as the van jolts to an abrupt stop.
The huge cloud of dust kicks up from underneath the wheels and fills the air, but then quickly settles.
I shuffle down in my seat a little to get a better view out the side window, the vehicle is designed for someone not quite as tall as myself!
I can see the main river that we'd been following alongside now directly at 90 degrees in front of us.
A mental note reminds me that there is a river crossing at some point and maybe this is it?
This year I decided to hire three small 4WD Uaz people carrying vehicles for all the team, including the porters, cook and all our expedition equipment and food, instead of the normal 6WD Ex-Russia military go anywhere, do anything, carry everyone and everything vehicles!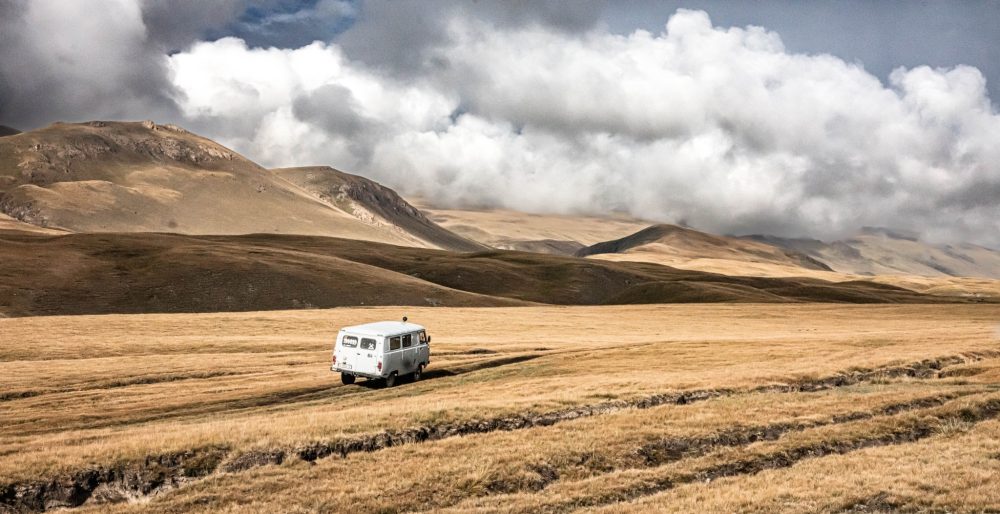 When researching the approach in detail, I noticed on an old Russian military map that we'd need to cross a bridge over the main river. With this in mind, I contacted some local herdsmen through a local agent and found out that the bridge would only be suitable for light vehicles, and the 6WD Kamaz is not light!
I guess we're here and at that point our driver Valera asks everyone in his vehicle to get out and walk.
I put on my jacket and jumped out of the Uaz.
Everyone was now out of all three vehicles and walking towards the bridge.
The river below raged in the late afternoon heat, full and milky white, fed from the glaciers and snowy peaks we'd come to climb further up the valley.
I was glad of the leg stretch as we'd been in the vans now for a long stretch of a very rough section of dirt road.
Cameras out as we walked across the bridge as the vehicles lined up behind.
I was glad I'd hired the smaller vehicles for this trip!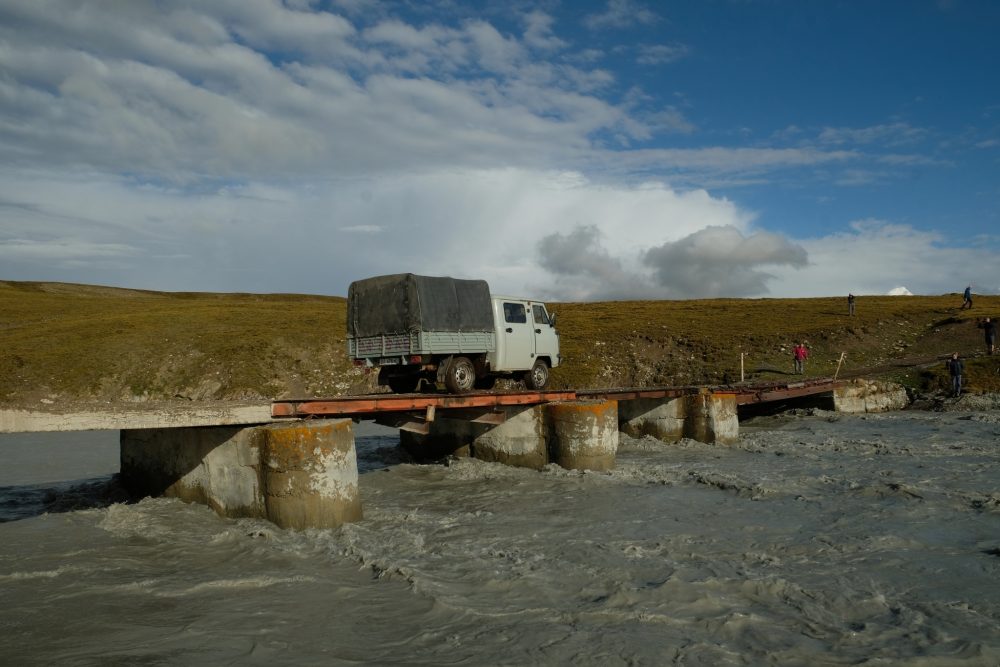 The bridge was there in body, but it had definitely seen better days and I was happy to be on foot!
I'm sure in Soviet times these bridges connecting rich grazing lands like this one would have been kept in very good condition, although since the break-up of the Soviet Union, it was another example how things are being left and are now falling into disrepair.
I could feel a cold breeze coming from the icy glacial melt water below.
We all stood around on the opposite bank waiting and watching for the first Uaz to cross.
There was silence as we heard a loud bang and clatter, as the van drove over the first steel section of bridge, that whole section seemed to lift up at one end and then slam back down again as the van gingerly moved forward. We then heard loud creaks and groans as it then sounded like it passed over wooden struts and planks to then again loud bangs as the wheels pinned down other sheets of metal not really attached to anything.
I stood on the opposite bank and just below the bridge, looking up at the vehicles crossing. The milky glacial melt raging below, broken by the concrete bridge supports which actually looked pretty sound. I didn't want to know what they looked like beneath the surface!
We regrouped and got back in the vehicles… the sun now dipping behind the furthest peaks.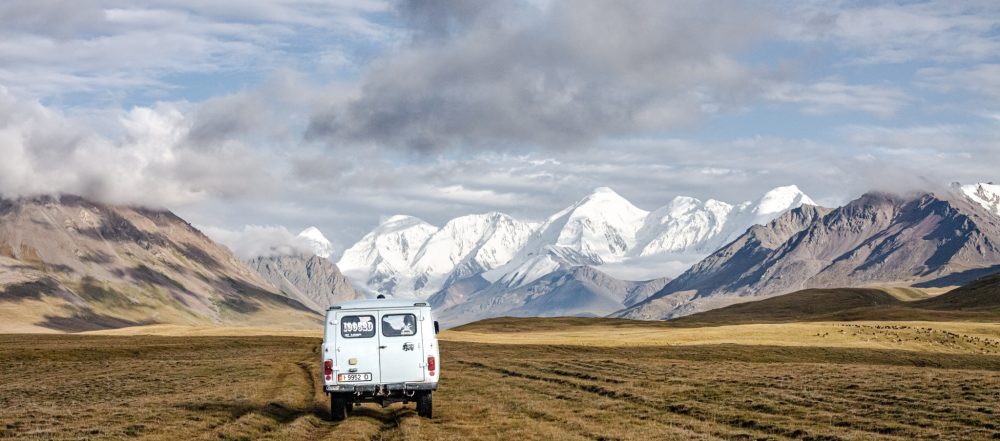 A slight rise as we leave the river and over the top and wow! What an incredible view!
This is what we'd come all this way for and there it was laid out clearly in front of us… beautiful snow-capped mountains and glaciers as far as we could see. The view took our breath away and as we drove up the river delta, the peaks just got bigger and the views more impressive.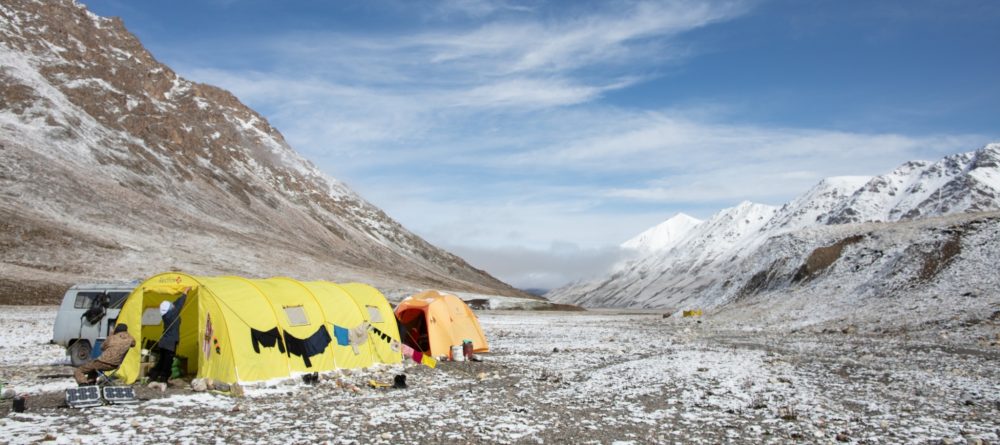 23 August We spent the morning setting up BC and then walked up a nearby peak to help acclimatise Pk3877m AN, SM, HW, TD. TS and JN explored a ridge directly above BC, gaining visibility into other side of the valley and possible future ABC.
24 August Everyone headed up and into a great looking valley seen from yesterday's peak to make a recci for a possible ABC.
25 August Everyone headed up to establish an ABC at 3671m.
26 August AN, TS, JN summited Pk4262m we named 'Heart Peak' which was a great glacial approach, ice climb and snow ridge to the summit. At the same time TD and HW summited Pk4240m and Pk4050m on the opposite side of the valley.
27 August AN, SM, JN, TS and WB summited Pk4097m we named 'Broken Stones'.
28 August We headed back to BC to freshen up and to sort kit in readiness for the second half of the trip.
29 August We woke up to snow and mixed weather and so headed to a nearby summit and AN, TD, SM, WB, TS, JN climbed Pk4008m we called Sentinel Peak, and then traversed over it and down a snow ridge and into the next valley.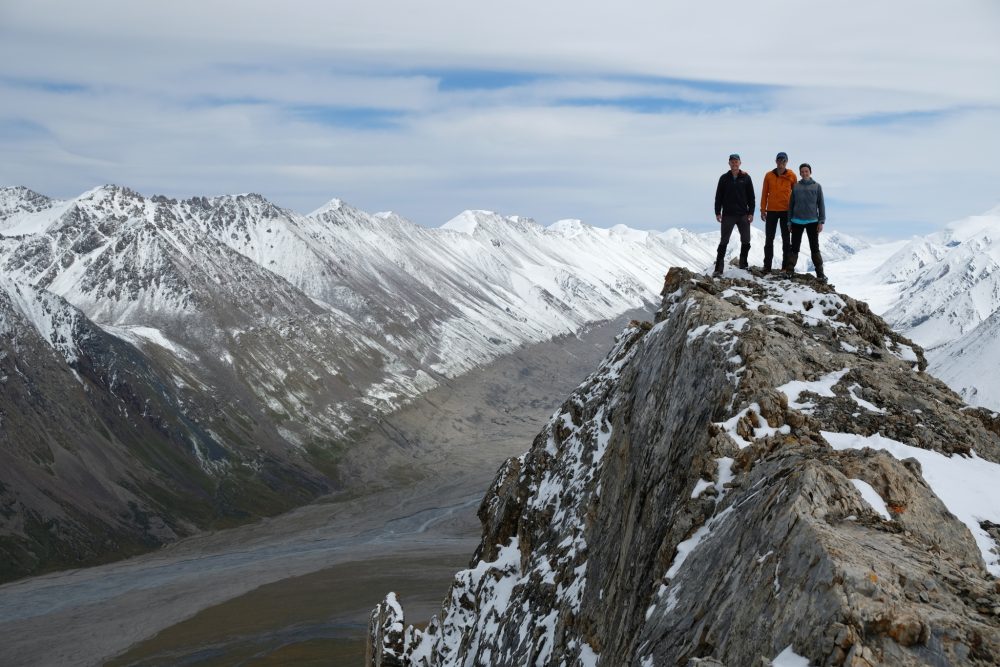 30 August We headed up to and established our 2nd ABC which was situated on the other side of the range 3825m.
31 August AN, TD, SM, HW, TS, JN climbed Pk4260m which was a beautiful ice climb for 4 pitches and then a steep glacier and snow arete to a lovely vantage point.
1 September AN, TD, WB, TS, JN climbed a rocky Pk4320m we called 'Scree Run' as we descended down a fun and steep scree descent.
2 September We all headed back to BC, sorted both personal and BC kit in readiness to leave the next day.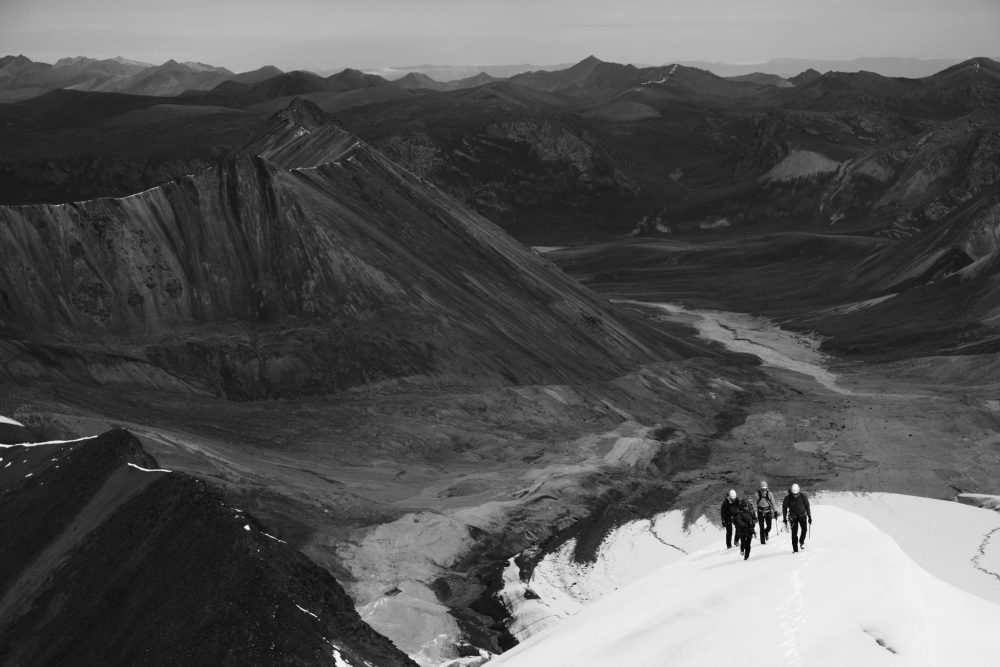 The vehicles arrived early, as they'd stopped overnight at a yurt camp maybe 20km away before it became too dark for them to navigate safely up the riverbed and to BC. We all shook hands as it was great to see them all again. They'd enjoyed the drive back in, which for them alone was a very special experience to be so remote again. With them our National Park guide who also joined us on the way into BC. We'd all enjoyed the guides passion and enthusiasm for this region, and he'd been a great help in navigating the valleys and rivers on the way in. His knowledge of this region is second only to maybe a few local Kyrgyz families living in the valley herding their yak and horses during the summer months. During the expedition we'd all been so excited to experience the abundance of wildlife in this area. Herds of yaks grazed the steep grass hillsides, eagles flew in and out of the lofty mountain crags high above camp, and Marco Polo sheep hunted for food in the drier ranges seen a few times close to ABC.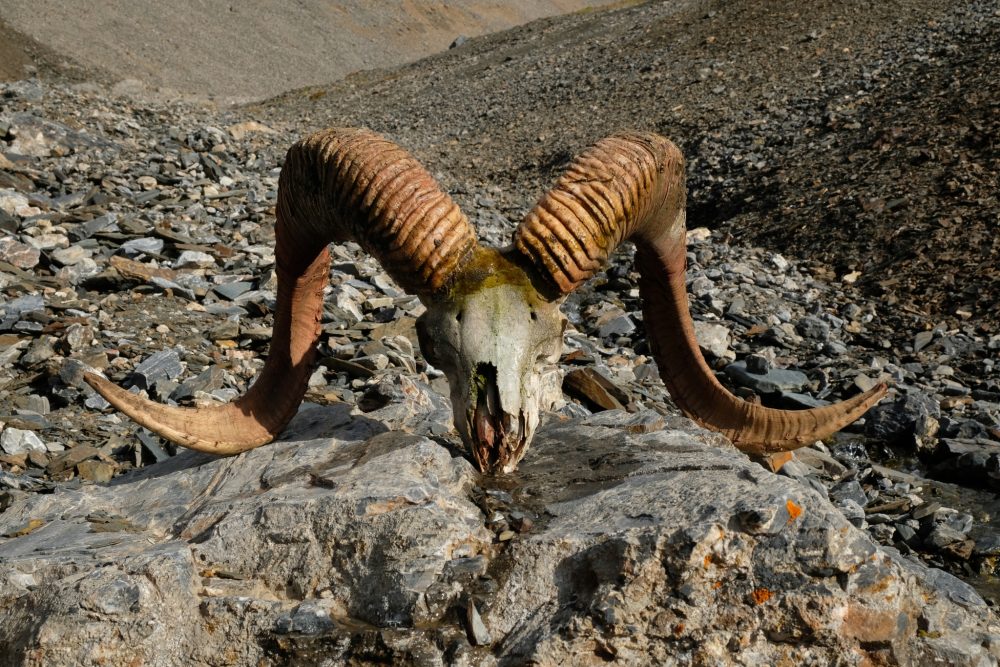 Small populations of Brown Bears live between 1000m and 4000m in this area and we clearly saw bear prints in the silt along the edge of the riverbeds also not that far from BC. During our hikes and adventures throughout our time in this remote region, we came across so many Marco Polo skulls and horns punctuating the edges of riverbeds or laying discarded in small remote rocky ravines and valleys. A sure sign of a healthy population of this type of horned sheep living in the mountains here and also maybe signs of a larger predator we also found the footprints of. We'd seen paw prints on more than one occasion which were too big for a wolf, although we knew wolves were also seen in this area by locals. We came across trip cameras in a few areas on our travels and so knew that the National Park was also keeping a keen eye on the wildlife here.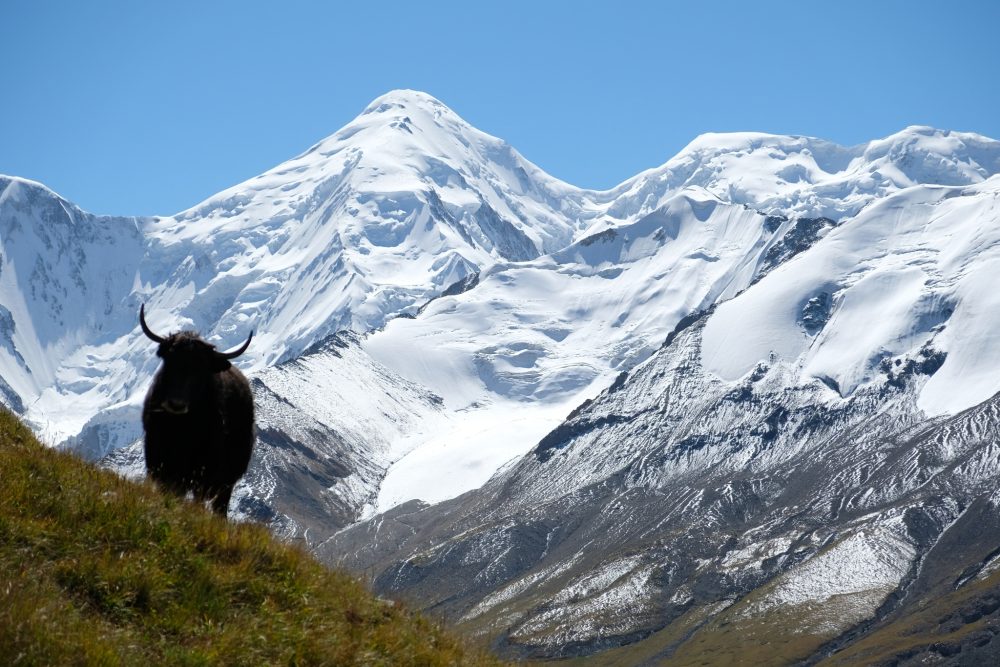 The National Park guide went off to check a nearby camera as we finished packing up camp and loading everything into the vehicles. We'd almost finished, and the guide returned with a big smile acknowledging to us that the camera had tripped a snow leopard passing by at night. Wow… it felt so special being in the same area as not only bears, wolves, Marco Polo sheep and eagles, but also the very rarely seen snow leopard – amazing.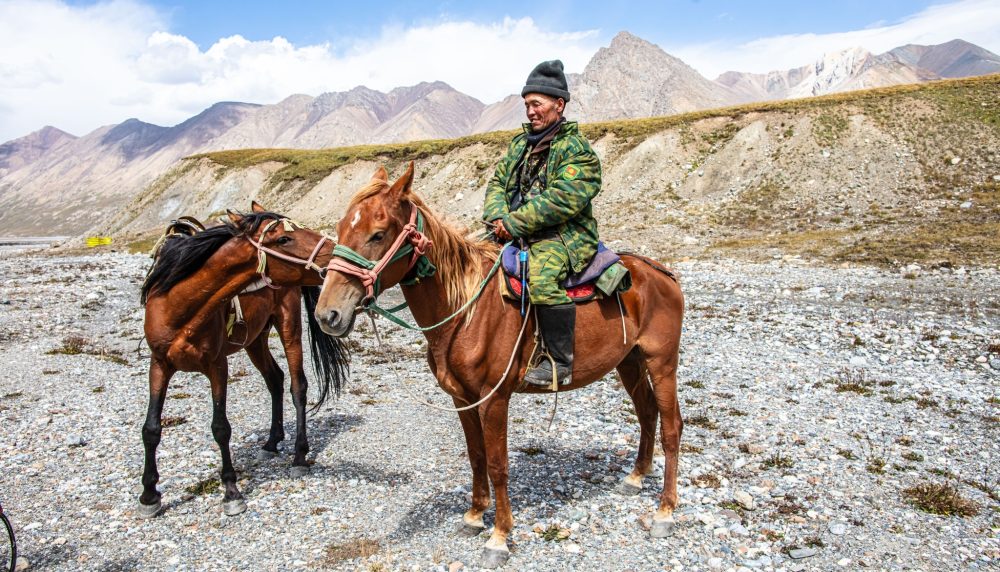 3 September BC to a lovely looking rock climbing area we spotted driving in, which we called Little Switzerland. We enjoyed a really nice cultural afternoon & evening making friendships, milking cows! and having dinner with a local nomadic Kyrgyz family.
4 September A rock climbing day & recci in Little Switzerland, but the weather had turned, and it was raining and so we continued the drive through and back to Karakol.
5 September Karakol to Bishkek
6 September Day looking around markets & sights in Bishkek.
7 September Bishkek fly home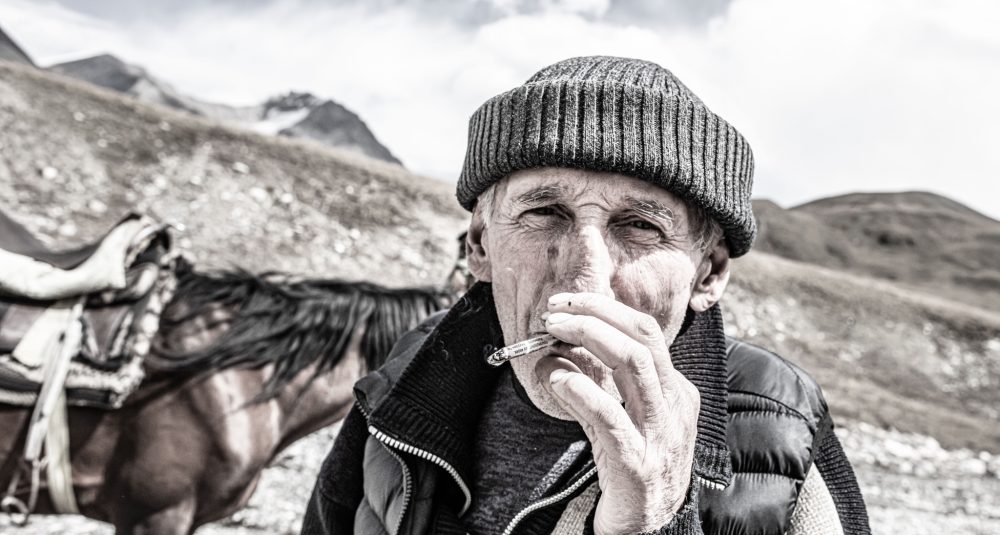 Many thanks also to…
Aisha for some amazing cooking at BC.
Valera for the safe pair of hands driving in and out of BC.
Morat and Murza for helping porter loads up to both ABC's.
Vladimir Komissarov and ITMC for their on the ground support whilst we were in Kyrgyzstan.
Great times…. Adrian Nelhams