Alpine Preparation
Lake District - Level 1 : Instructional Course
The Lake District is a fantastic venue with access to high mountain crags, helping fully prepare you for your alpine trip, practising essential alpine roped skills and easy big boot style climbing and scrambling, with a focus on either an ISM course or maybe the Eiger or Matterhorn.
These days in the Lake District, will really help you prepare for and get the most from an alpine trip or ISM course. The days are also a perfect way to understand what course is suitable for you. The days also make excellent training for summits such as the Eiger or Matterhorn.

Dates & Booking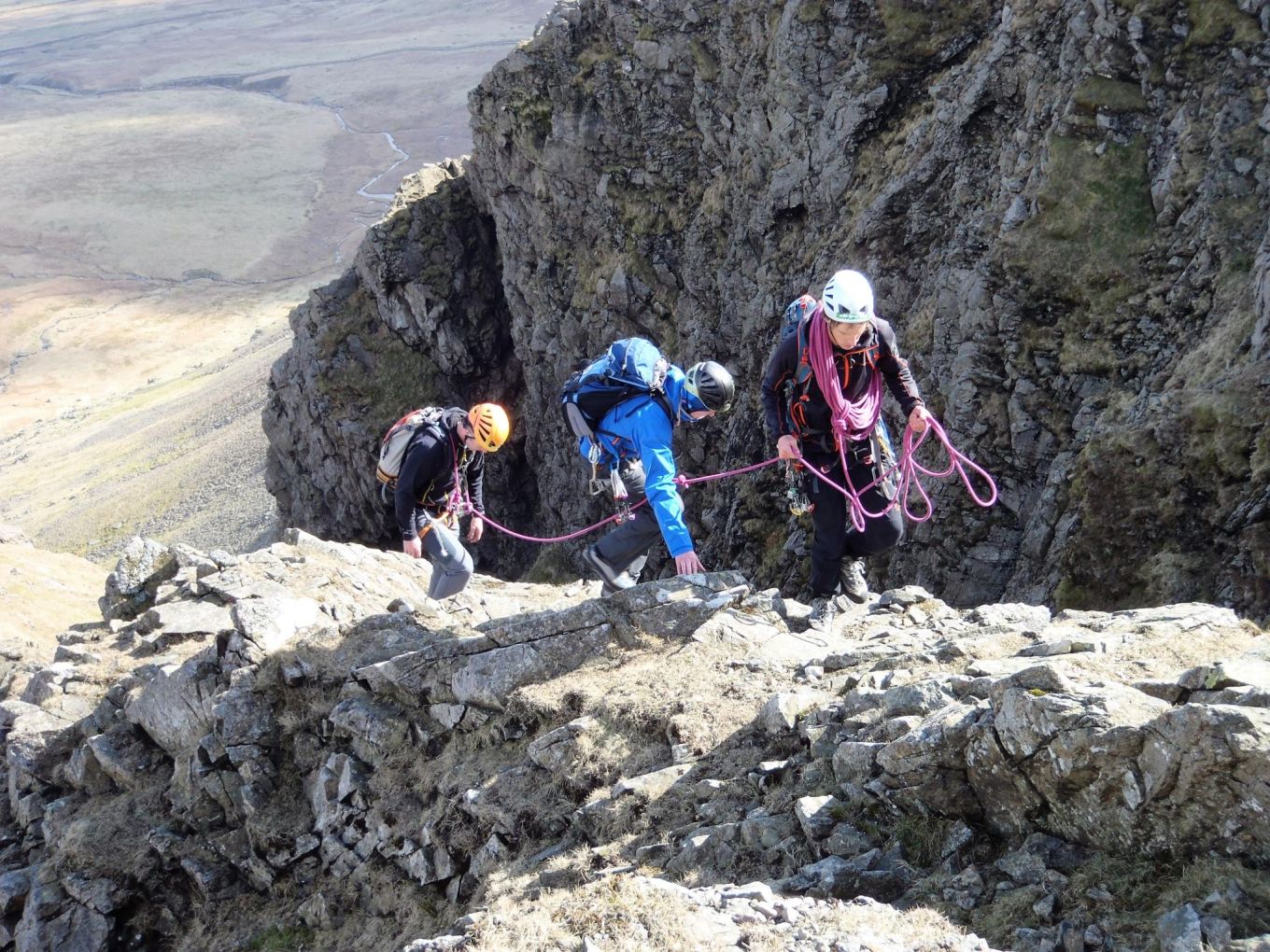 Alpine Preparation 2
Course Highlights
Hit the ground running to ensure you get the most from your alpine week
Matterhorn or similar alpine summit training and preparation
Learn the basic alpine skills of moving over similar alpine terrain in the Lake District
Expert instruction and guiding from experienced ISM Guides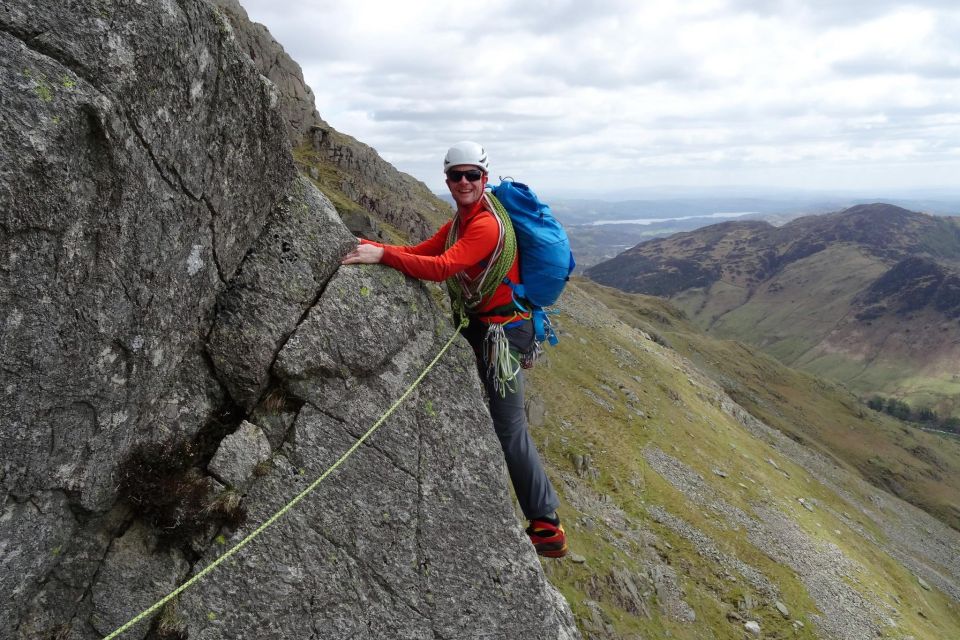 Alpine Preparation 3
Is This Course For Me?
If you're thnking of going to the Alps, whether that's on our Summits and Skills 4000m Level 1, course or any of our Guided Climbing courses or Custom weeks, then having a day or two before you go here in the Lake Distyrict, to learn some of the basic alpine skills or refresh the skills you already have, will mean that you get so much more from your course and hit the ground running when you get arrive. It is also a perfect way to train and build your fitness and skills base when focusing on peaks such as the Matterhorn in the future.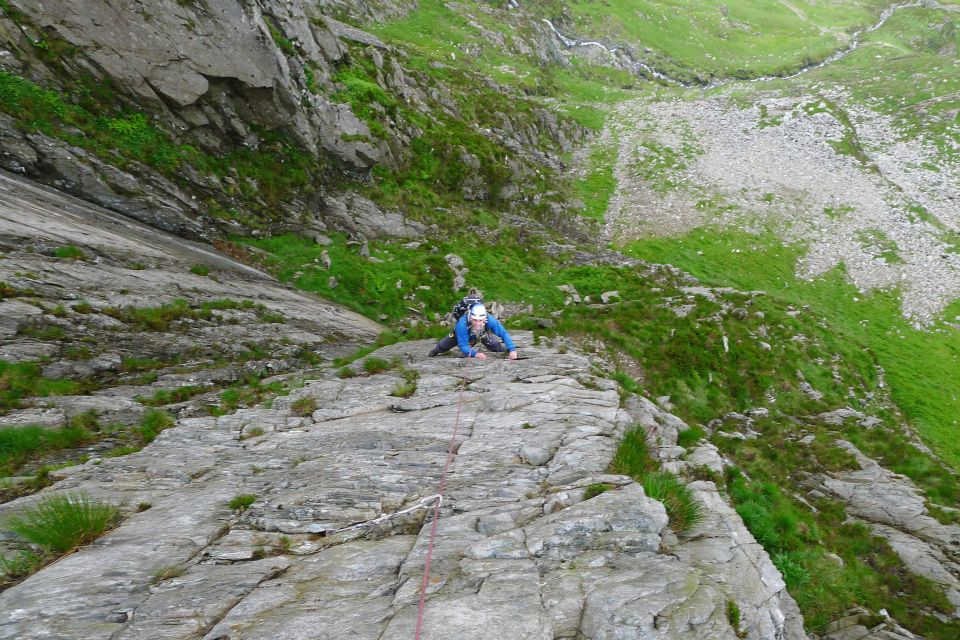 Alpine Preparation 4
Alpine Training Skills Covered
Skills Covered:
General safety in the mountain environment
Equipment
Climbing in mountain boots
Taking out leader placed protection
Tying into the rope
Taking coils
Short roping and short pitching techniques
Moving together techniques
Use of simple rock anchors and belays
Abseiling and lowering rope techniques
Building confidence
Planning an Alpine trip
Dates & Booking
Course Dates & Booking
Please call +44 (0) 1539 721561 for availability
Vital Information
Short introduction to vital information. This is everything you need to know about attending this course, links to other pages
All Vital Information
Testimonials For ISM
This was a fantastic trip. Paolo was excellent. The accommodation great. All helped along by wall to wall sunshine, stunning arctic scenery and some superb snow, so no problems as far as I'm concerned.
Steve (2017)
Ski Lyngen Alps Norway
Thank you very much for an enjoyable and inspiring week in the Alps, and for your patience and good humour throughout. You have a completely satisfied customer and I hope to join another ISM course sometime in the future.
Michael Firth
Classic AlpinISM (Instructional Course)
Please pass on my very, very sincere thanks to Thomas, Daniel & Christian. They are truly quality people! Patient, understanding, professional, and wonderful ambassadors for your company. I have experienced many guides over my 50 years in climbing and they rank right up there with the very best.
David Hughes
Mont Blanc Ascent