ISM - International School of Mountaineering
"....because it's there...." - George Mallory
" ....because it's fun...." - Joe Brown
" The one thing that matters among mountains is that we enjoy them." - W. H. Murray
ISM (the International School of Mountaineering Limited) is widely recognised as the foremost organisation of its kind. Since 1965 we have been running the most extensive programme of alpine mountaineering courses available to English-speakers internationally. This is coupled with a range of 'Haute Route' treks across the Alps in summer, with Ski Tours and Off-piste skiing courses throughout the spring, and with ice climbing courses in the winter months. Countless people have discovered the mountains through ISM; experienced climbers return time after time to enjoy and progress through our wide-ranging alpine programme and perhaps share the great adventure of an ISM expedition.
Mountaineering is no dry academic subject. It is a shared adventure that gives joy and lasting satisfaction to those who participate. The International School of Mountaineering is a 'school' in that we teach best and safest practice in all the arts of mountaineering - but we are not institutionalised. We take great pride in gearing our activities to individual needs, and our satisfaction lies in seeing our clients develop into competent mountaineers who often achieve more than they ever thought possible.
Many people have come to us as complete beginners and gone on to make challenging first ascents in remote mountain regions. Others have set their sights on achieving all the great 4000m peaks of the Alps - we are delighted to help them attain this goal. On our instructional courses we have a highly successful approach to skills teaching whereby people do as much as possible for themselves (while receiving the best tuition). This is well-proven as the most effective way to gain skills and knowledge. As various ISM brochures have frequently stated throughout our history, "with ISM, you progress as fast and as far as your ability allows".
The internationally accredited IFMGA Mountain Guides and Aspirant Guides who make up the ISM team are not only dedicated professionals; they are also devoted amateurs who pursue their sport for pleasure. The best climbing courses are run by people with a passion for the mountains - a key factor in the ongoing success of ISM.
Our long experience has given us unrivalled knowledge of the Alps, enabling us to take full advantage of the amazing variety of alpine areas within reach of our Leysin base. Several ISM Guides live in the Alps all year round, keeping closely in touch with conditions in the mountains. As a guiding team having a range of specialities, we work closely together and constantly 'pool' our knowledge. This expertise is reflected in our courses, helping us to achieve more with our clients and to maintain an outstanding safety record.
Why Choose ISM?
Our pedigree speaks for itself
Founded in 1965, ISM is by far the longest established provider of Alpine courses to English speaking clients. The majority of our clients come from the UK, although we attract English speaking clients from all over the world.
Read More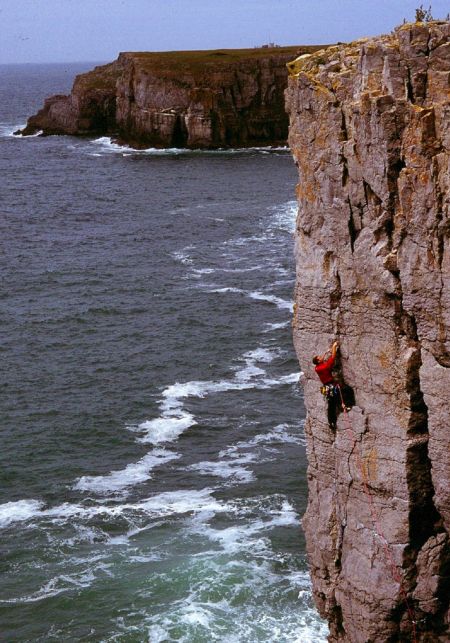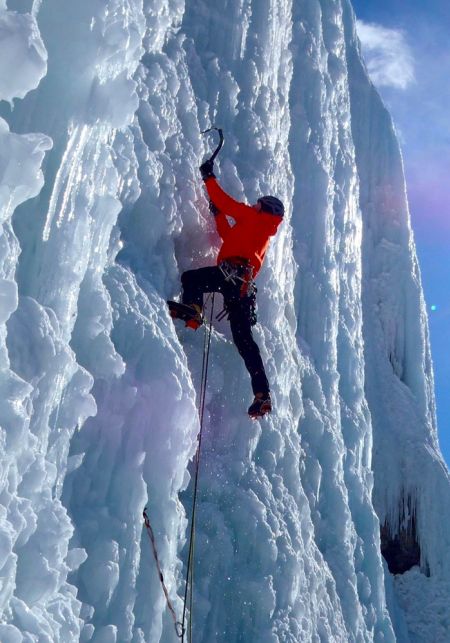 ISM Historical
In the early sixties an ex-fighter pilot named John Harlin lived and worked in Leysin at the American College of Switzerland. A very determined and charismatic mountaineer, he was eventually joined there by Royal Robbins. Leysin became the 'basecamp' for leading American and British alpinists of the day, such as Gary Hemming, Layton Kor, Dougal Haston and Don Whillans. They began exploring the Leysin Tours (limestone towers above Leysin up to 500ft high) and many of the classic routes bear their names.
At that time there were still 'last great problems' to be solved in the Alps. The South face of the Fou was unclimbed and there were no 'Directissimas' on the Dru West Face or the Eiger Nordwand. With Robbins, Harlin succeeded on the first two objectives; then in 1965 he made another far-reaching contribution to mountaineering by founding ISM.
Read More
Testimonials For ISM
Thanks for a great week, in some pretty challenging and extreme conditions. Thanks for keeping us safe, teaching us loads, and being all round fantastic fun. I'd look forward to coming on another trip with you guiding.
Steve
Ski Grand St Bernard
​Good mixture of progressive instruction and learning, climbing and guiding. We climbed some very good mountains from good huts and made the best of the mixed weather conditions. The course also used a range of situations and locations to cover a wide range of skills and techniques.
Donald Connolly
Classic AlpinISM (Instructional Course)
"I loved the course and Terry was great. I learned a lot and had a lot of fun and feel confident and secure in my technique".