Ice Climbing
Courses run by expert ice climbers with a wealth of experience
ISM Ice Climbing courses are run by professionals who are expert ice climbers, and have a wealth of experience from around the world.
The Alps has always provided great winter climbing conditions with typically low and stable temperatures forming some amazing ice. Conditions are generally at their best during January and February. The icefalls in the Canadian Rockies come into their own during March, when the weather is slightly warmer and the days longer.
Testimonials For ISM
Brilliant!! I was a walker at the start of the week. By the end had been on glaciers and climbed a 4000m peak!! It was a wonderful, wonderful, experience which i will never forget. It was excellent value for money and I hope to be joining you for years to come.
Ian Twizell
Summits & Skills 4000m (Instructional Course)
Terry was a wonderful guide and made everything fun, laid-back and an overall good experience. I would be happy to ski or climb with him again. All the logistics in Leysin and in Italy went smoothly. A really nice time.
KL (2017)
Advanced Ski Touring Skills (Instructional Course)
Team Spotlight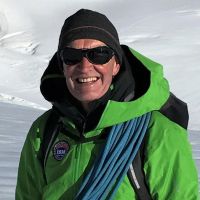 ISM DIrector and IFMGA British Mountain Guide
​A well known international climber, Steve has climbed and explored all over the world.
Read More