Canadian Icefalls
Level 2 : Guided Climbing
Climb in the Rocky Mountains of western Canada and you're in for a treat. This is the Mecca for modern day icefall climbing. 33,000sq kilometres of National Park wilderness complete with moose, grizzly bears, cougars and of course, acres of beautiful ice.
ISM offers two weeks of icefall climbing in Canada, The first week is focused on climbing many of the great grade WI4/4+ icefalls in the Banff and Jasper National Parks and the second week, taken either as a stand alone or continuation of week one, focuses on the more technical world class grade 4+/WI5 icefalls in the same area.

Dates & Booking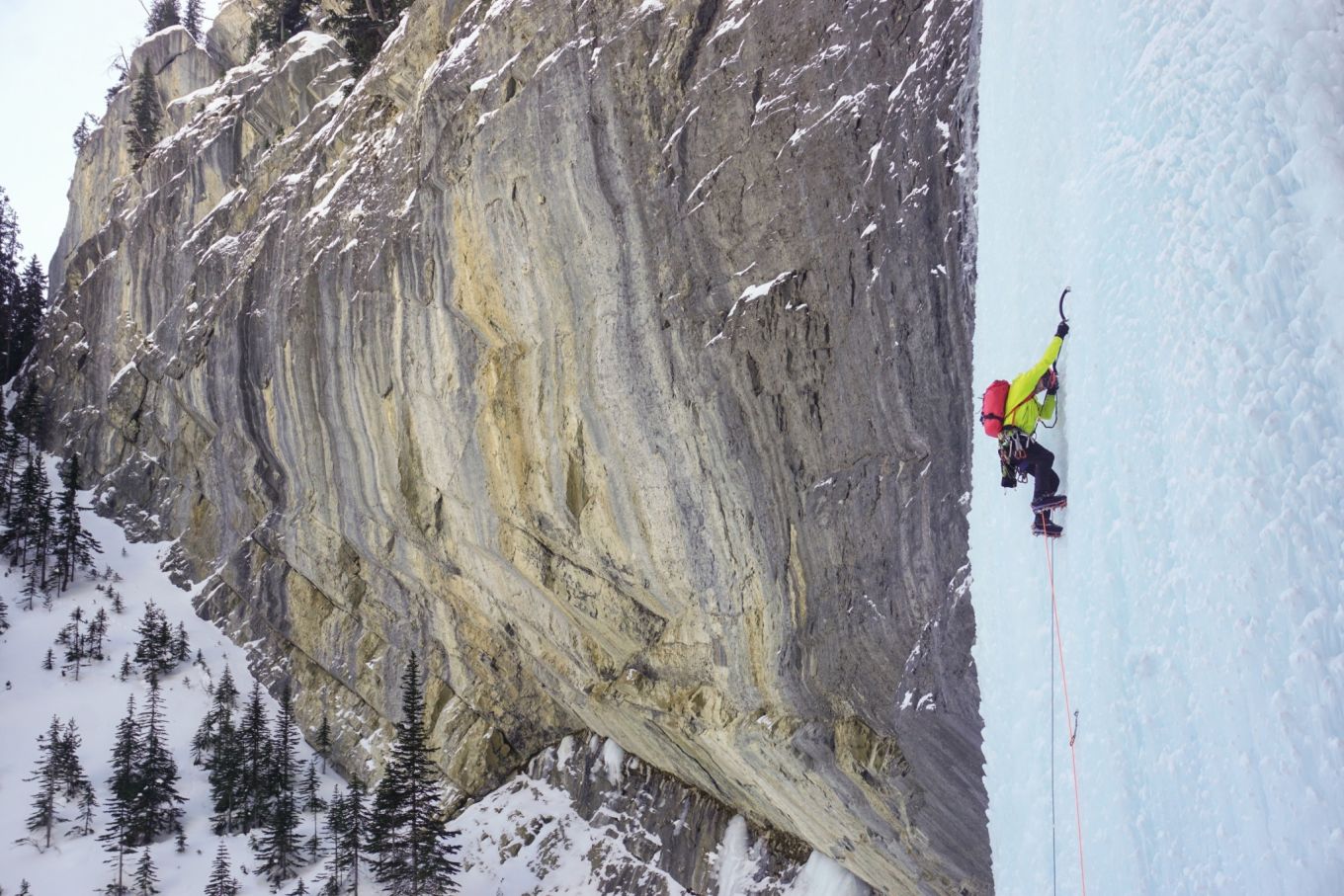 Technical Canadian Icefalls 2
Course Highlights
Experience world class icefall climbing
Stunning scenery in the Canadian Rockies
Quiet mountains and icefalls which makes for a wild and adventurous trip
Expert guiding from an experienced ISM Guide with 25 years' climbing in the Rockies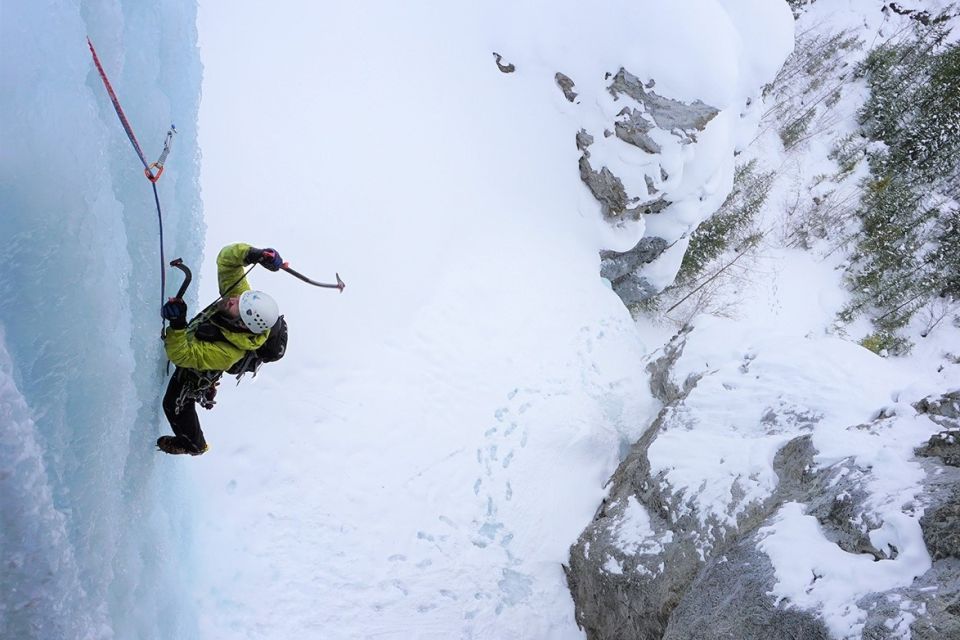 Technical Canadian Icefalls 3
Week 1 - Climbing Classic WI4
We get stuck straight into climbing some of the classic icefalls in and around Banff, and then take the week from there in terms of venue choices and taking into account the local conditions and weather. The aim is to enjoy the huge wilderness which makes up the Canadian Rocky Mountains by climbing icefalls in Kananaskis Country, and the Banff, Kootenay and Jasper National Parks. We split venues through the week so that you get a flavour of both the Canadian culture, wildlife and incredible mountain scenery that stretches along the continental divide from Lake Louise and north to Jasper. This first week can be a stand alone week if you only have a week free, but would naturally lead into a second week where you will progress onto more technical icefalls and enjoy more of what the Rockies has to offer.

Dates & Booking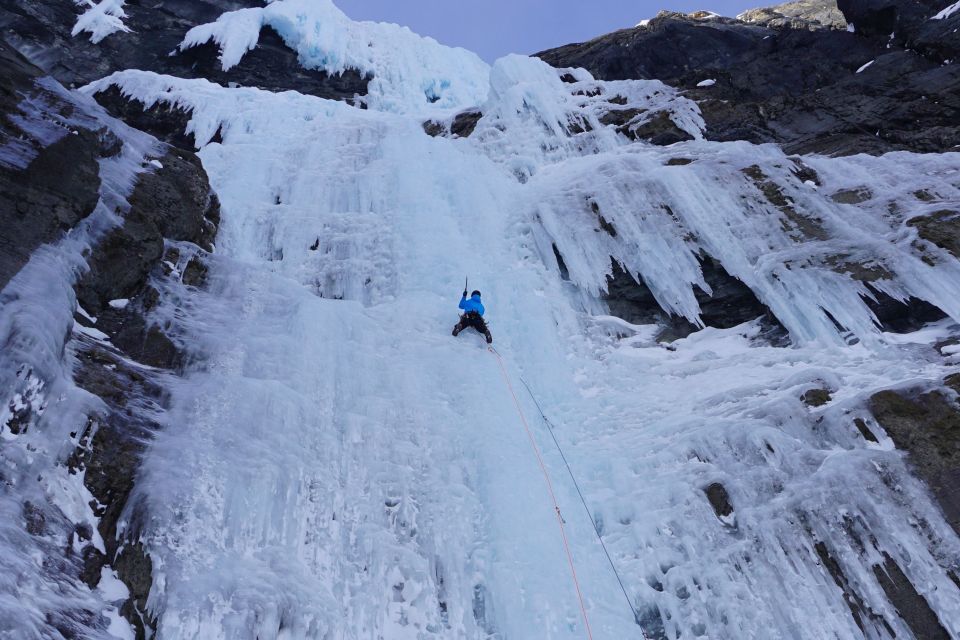 Technical Canadian Icefalls 4
Week 2 - Climbing Technical WI4+/5
This second week has been designed to follow on as a progression from the first week, offering you a fantastic two-week holday climbing in the Rockies. It can also be taken as a stand-alone technical week of climbing if you only have one week free. We aim to get onto the more technical icefalls that the Rockies is classically famous for, and do routes that are synonymous with the garanduer and wild natuire of the mountains found in this beautiful landscape.
Selection of Routes Climbed
WI4
Professor Falls
Moonlight
Lake Louise Falls
Guiness Gully
Extra Lite

Bow Falls
Murchisson
Nothing But The Breast
Elliot Lefthand
Weeping Wall
Shades of Beauty

WI4+ to WI6
Spray River Falls
Nemesis

Carlsberg Column
Superbok
Pilsner Pillar
Field of Dreams
Oh La Tabernac
Kitty Hawk
Polar Circus
Weeping Wall
Curtain Call

Further information
If you are interested in joining either or both weeks please contact Adrian Nelhams for further information adriannelhams@alpin-ism.com

Please Note: Accommodation on this course is on a bed and breakfast basis - click on Information Sheet for full details.

Vital Information
Please check the vital information below to help when booking a course
All Vital Information
Testimonials For ISM
Terry was a wonderful guide and made everything fun, laid-back and an overall good experience. I would be happy to ski or climb with him again. All the logistics in Leysin and in Italy went smoothly. A really nice time.
KL (2017)
Advanced Ski Touring Skills (Instructional Course)
The course content was brilliant. No knocking whatsoever. We had Jacky for the duration, and his experience shines through and his leadership. He taught me a lot of things, not just the black and white of things but actually quick methods to overcome tricky situations!
Andy Challenor
Summits & Skills 4000m (Instructional Course)
I just wanted to thank you as well as Mark, our guide for the amazing week. The course was well organized and was just perfect for a beginner to mountaineering. We couldn't have wished for a better adventure. The memories are irreplaceable.