Ice Climbing
Courses run by expert ice climbers with a wealth of experience
ISM Ice Climbing courses are run by professionals who are expert ice climbers, and have a wealth of experience from around the world.
The Alps has always provided great winter climbing conditions with typically low and stable temperatures forming some amazing ice. Conditions are generally at their best during January and February. The icefalls in the Canadian Rockies come into their own during March, when the weather is slightly warmer and the days longer.
Testimonials For ISM
Please pass on my very, very sincere thanks to Thomas, Daniel & Christian. They are truly quality people! Patient, understanding, professional, and wonderful ambassadors for your company. I have experienced many guides over my 50 years in climbing and they rank right up there with the very best.
David Hughes
Mont Blanc Ascent
"What an incredible week learning the basics of Mountaineering. The course is perfectly balanced between summiting high alpine peaks and learning rope, climbing and glacier skills.
William 2021
​Good mixture of progressive instruction and learning, climbing and guiding. We climbed some very good mountains from good huts and made the best of the mixed weather conditions. The course also used a range of situations and locations to cover a wide range of skills and techniques.
Donald Connolly
Classic AlpinISM (Instructional Course)
Team Spotlight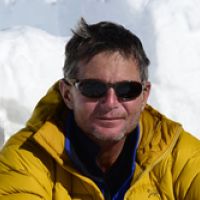 ISM Director and IFMGA British Mountain Guide
Terry learnt to climb on the gritstone edges of the Peak District then after graduating from Leeds University he decided to make his living in the outdoors, moving to North Wales to work at Plas y Brenin…
Read More