ISM Historical
In the early sixties an ex-fighter pilot named John Harlin lived and worked in Leysin at the American College of Switzerland. A very determined and charismatic mountaineer, he was eventually joined there by Royal Robbins. Leysin became the 'basecamp' for leading American and British alpinists of the day, such as Gary Hemming, Layton Kor, Dougal Haston and Don Whillans. They began exploring the Leysin Tours (limestone towers above Leysin up to 500ft high) and many of the classic routes bear their names.

At that time there were still 'last great problems' to be solved in the Alps. The South face of the Fou was unclimbed and there were no 'Directissimas' on the Dru West Face or the Eiger Nordwand. With Robbins, Harlin succeeded on the first two objectives; then in 1965 he made another far-reaching contribution to mountaineering by founding ISM.
The original aim of ISM was to introduce Americans to alpine climbing. The first season was a great success and the future looked bright when tragedy struck - Harlin was killed when a fixed rope broke during the ascent of the Eiger Direct.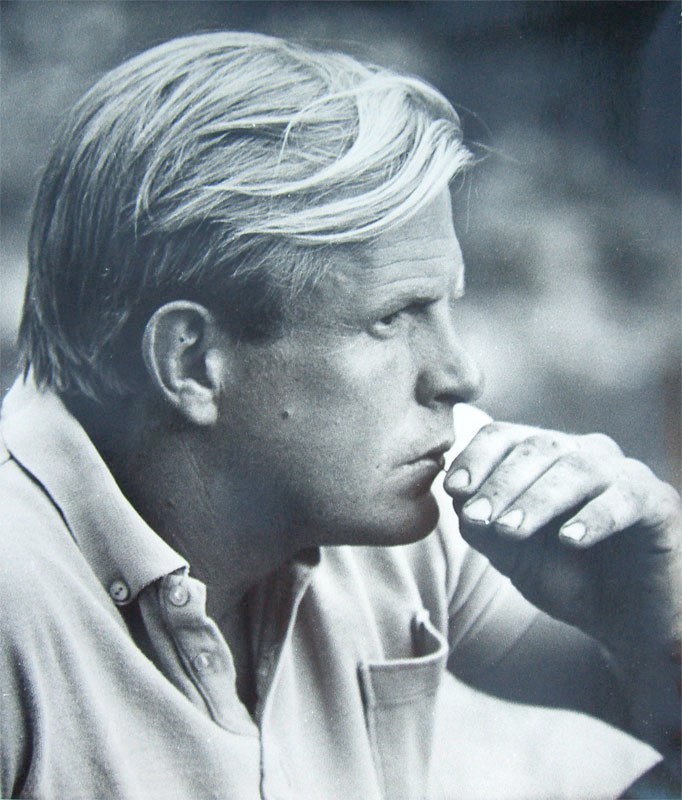 The group of elite climbers who had worked through the school's first season decided to keep it running. Haston formally took on the Directorship in 1967 and ran the school for ten years, building up a truly international clientele while he himself remained at the cutting edge of mountaineering.
ISM's fame spread rapidly, even into the movie business! Early in the seventies ISM was the base for the making of The Eiger Sanction. Clint Eastwood took the Alpine Introductory course and became so confident in mountaineering techniques that he insisted on doing his own stunts!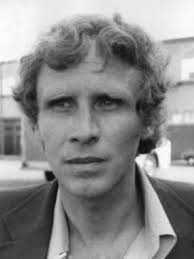 In 1978 Pete Boardman (then the youngest person to have climbed Everest) took over as Director. Scottish ice expert Gordon Smith worked with Pete for a season then in 1979 Pat Littlejohn and Steve Jones were invited to join the team. Pat was expected to provide the rock climbing expertise and on arrival in Leysin he was escorted to an unclimbed roof crack on the Tours. Fortunately the 'entrance exam' was passed and resulted in the route 'Jaws' (British E5 and the hardest in the area for many years).
ISM had always been staffed by leading climbers rather than qualified Guides, but as President of the newly-formed association of British Mountain Guides, Pete saw the importance of a professional qualification and encouraged the ISM team to become Guides. After stunning successes on Changabang and The Ogre, Pete disappeared while attempting an unclimbed ridge of Everest in 1982, and once again the people involved with ISM had to decide on a Director.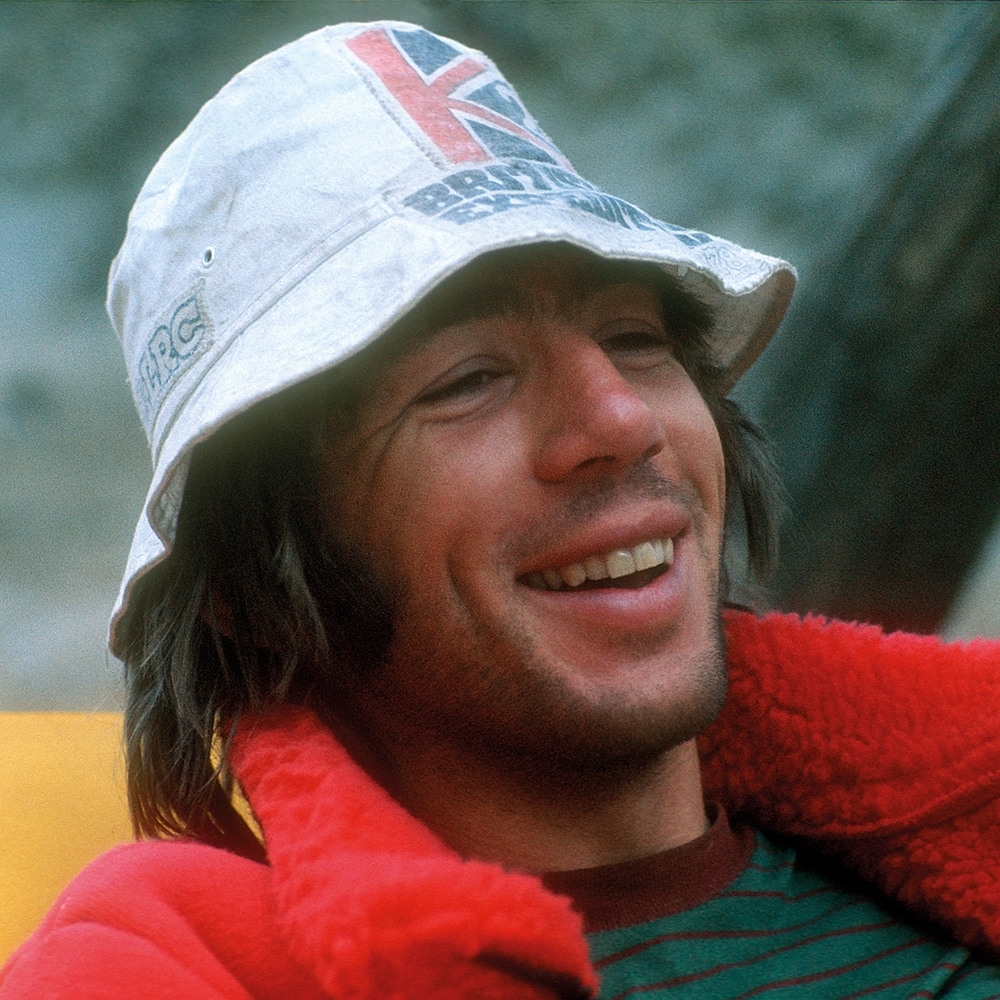 Pat Littlejohn accepted the role within a new structure - in future ISM would be run as a co-operative of member Guides.
The early 80's saw new advances in free climbing being applied to big faces in the Alps which were previously ascended with artificial aid. Pat and Steve were already leading exponents having free-climbed the American Direct on the Dru as early as 1971. A decade later they fulfilled their ambition of free-climbing Harlin's route on the Fou (which still ranks among the toughest undertakings in the Chamonix area) before Pat turned his attention to the Greater Ranges and made several alpine-style first ascents including the NE Pillar of Taweche (with Mick Fowler) in Nepal.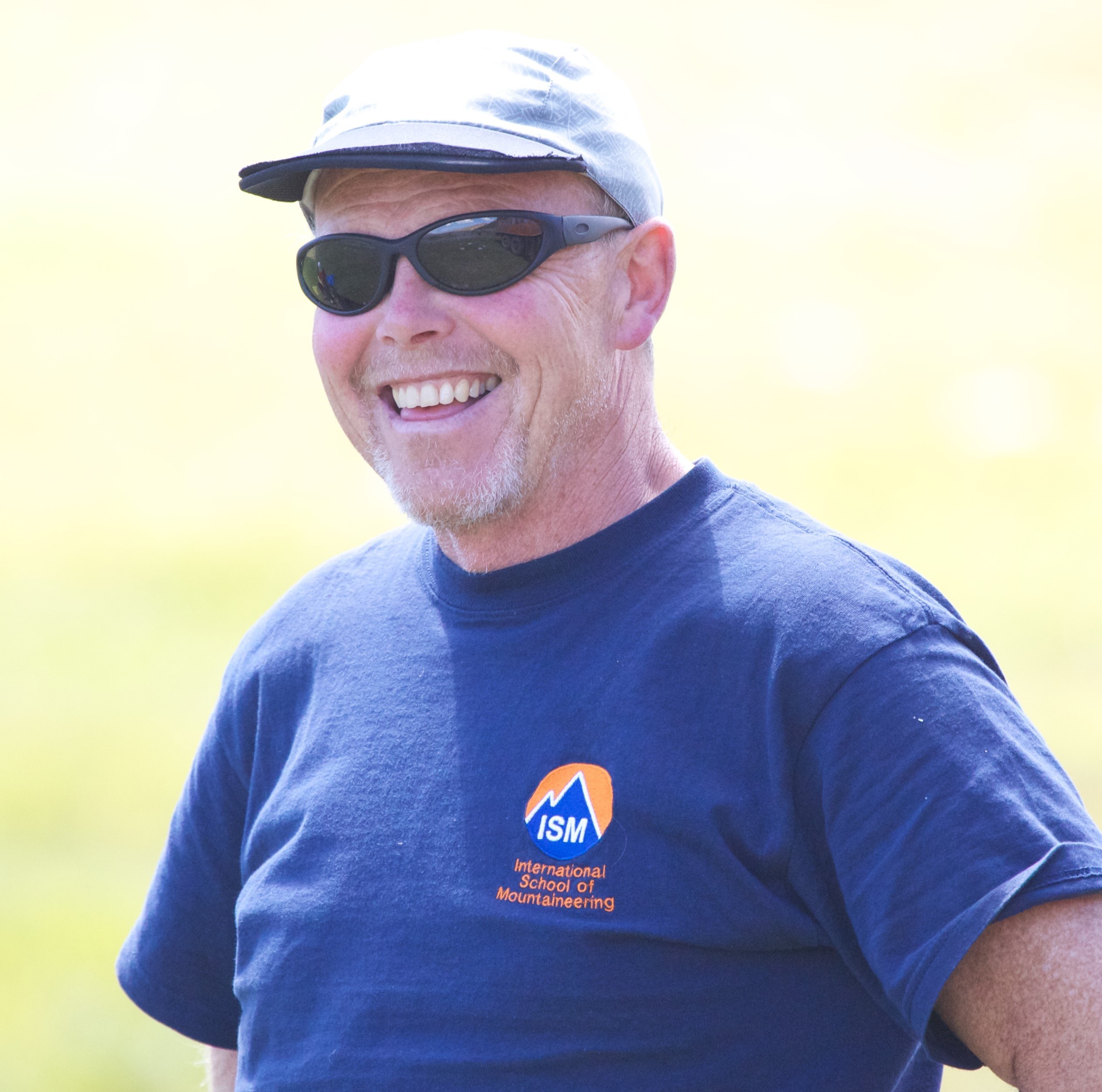 The eighties saw a steady expansion of ISM. Special courses, such as treks and ski tours were introduced with great success and Jean Pavillard led the first ISM Expedition, to Huascaran in Peru. The Leysin team was strengthened by the addition of several guides, including Steve Monks (orginally Bristol based and known for his many first ascents, helping shape the sea cliffs of Pembroke S.Wales and Cornwall England, more laterly making the first free ascent of the Totem Pole in Tasmania), Terry Ralphs (a keen rock climber and very experienced mountain guide and former Training officer to the BMG Guides Association), Victor Saunders (leading British mountaineer and author whose ascent of the Golden Pillar of Spantik was a landmark in alpine-style climbing in the Himalaya), Adrian Nelhams (ice climbing guru, rock climber and alpinist with many first ascents and hard repeats in both the Canadian Rockies, Alaska and Central Asia) and Anders Swensson (an English-speaking Swedish guide and widely travelled climber who was a founder member of the Guides' Association of Sweden).
Since 1995 ISM expeditions have focused on remote regions of the Tien Shan and Pamir mountains, making many first ascents and charting previously unexplored territory. These ranges have only been opened up to westerners since the collapse of the Soviet Union and ISM has taken a leading role in their exploration. An adventurous approach, where members climb 'alpine style' rather than relying on fixed ropes, characterises these and all other ISM expeditions.
ISM is a great tradition. We hope that everyone who joins us in the mountains will experience a part of that tradition, and we look to the future with great enthusiasm and commitment.
Testimonials For ISM
Thank you very much for an enjoyable and inspiring week in the Alps, and for your patience and good humour throughout. You have a completely satisfied customer and I hope to join another ISM course sometime in the future.
Michael Firth
Classic AlpinISM (Instructional Course)
Terry was a wonderful guide and made everything fun, laid-back and an overall good experience. I would be happy to ski or climb with him again. All the logistics in Leysin and in Italy went smoothly. A really nice time.
KL (2017)
Advanced Ski Touring Skills (Instructional Course)
The course content was brilliant. No knocking whatsoever. We had Jacky for the duration, and his experience shines through and his leadership. He taught me a lot of things, not just the black and white of things but actually quick methods to overcome tricky situations!
Andy Challenor
Summits & Skills 4000m (Instructional Course)