Rock Climbing Improvers
Lake District Level 2 : Instructional Course
Develop your outdoor traditional rock climbing skills, and learn the essentials to become more independent at a single-pitch crag here in the beautiful Lake District
If you're looking to develop your personal climbing and to be more confident with going outdoors climbing independently, then we offer the perfect progression of skills delivered, and coaching for you to turn up to a single-pitch crag with friends and go climbing based here in the Lake District.

Dates & Booking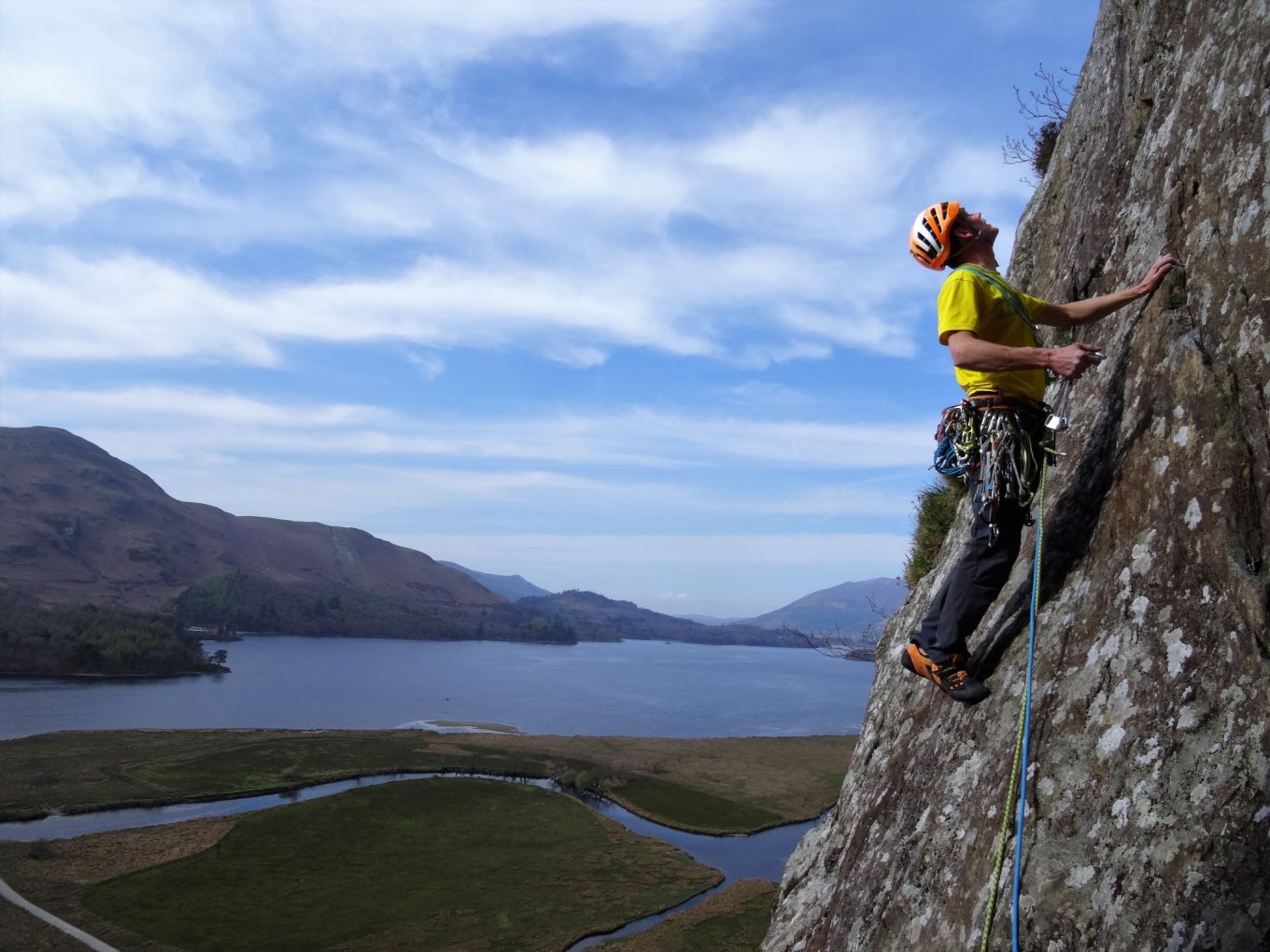 Rock Improvers 2
Course Highlights
Fun and relaxed atmosphere developing your trad climbing in the Lake District
Learn the essential skills to become more indendent outdoor rock climbing
Coaching in you personal climbing technique which will help build confidence
Expert guiding and instruction from experienced ISM Guides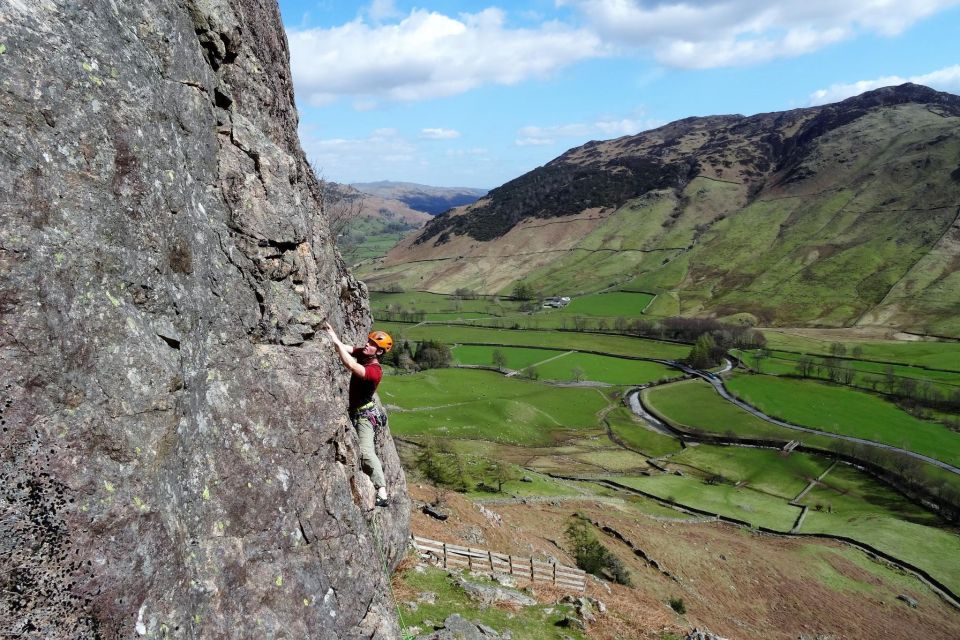 Rock Improvers 3
Is This Course For Me?
The days rock climbing in the Lake District are focused on improving your 'trad' rock climbing, and is for those climbers that already have some experience in climbing outside, but want to develop those skills and techniques further to both progress in their own climbing as well as maybe wanting to climb more independently. It's the progression of skills learnt that you'll then be able to head out by yourselves and set up some top ropes, so that you can enjoy climbing outside with friends in the knowledge that you are using safe rope techniques and systems appropriate for that environment. You'll also start to understand the mechanics that underpin lead climbing and become more familiar with traditional gear placements and multi-pitch climbing techniques.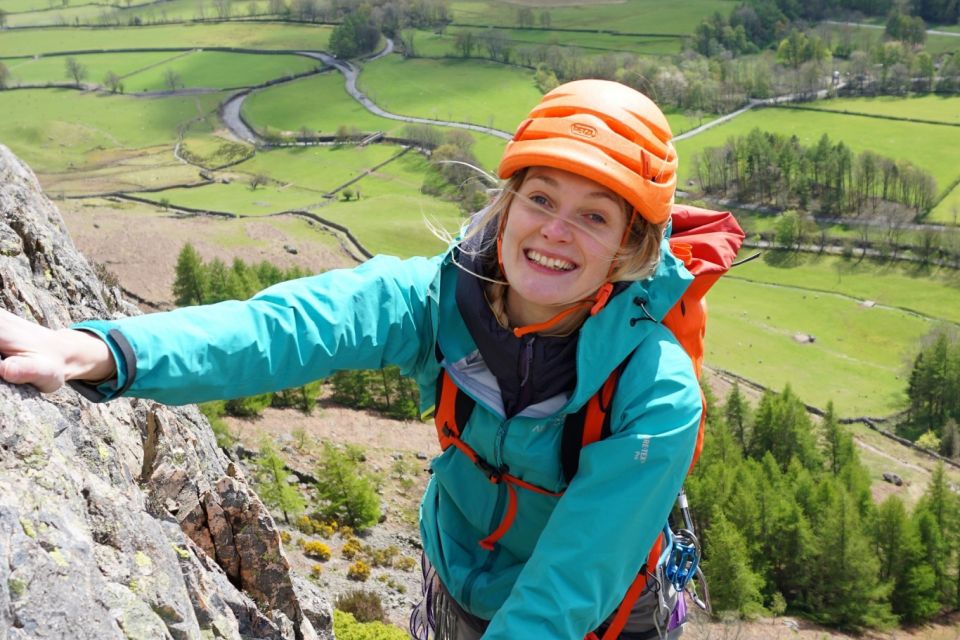 Rock Improvers 4
Skilled Covered
Skills covered:
Personal climbing technique
General crag safety
Refreshing basic climbing skills
Building safe anchors
Setting up top and bottom rope systems
Abseiling
Placing tradition protection in the rock for security
Equipment
Environment
Dates & Booking
Course Dates & Booking
Please call +44 (0) 1539 721561 for availability
Vital Information
Short introduction to vital information. This is everything you need to know about attending this course, links to other pages
All Vital Information
Testimonials For ISM
Brilliant!! I was a walker at the start of the week. By the end had been on glaciers and climbed a 4000m peak!! It was a wonderful, wonderful, experience which i will never forget. It was excellent value for money and I hope to be joining you for years to come.
Ian Twizell
Summits & Skills 4000m (Instructional Course)
The classic alpinism course last week led by Swedish Daniel was excellent! The itinerary was really well planned taking into account the less than perfect weather and the abilities and aspirations of the group - we all learned loads.
Chris Ward
Classic AlpinISM (Instructional Course)