Expeditions & Treks
We specialise in 'alpine-style' expeditions to the Greater Ranges, running trips each year to Kyrgyzstan, The Andes, and Greenland; as well as private expeditions elsewhere.
Testimonials For ISM
What a brilliant week we had! I really enjoyed the fact that the course was very hands on and we were given freedom and responsibility to look after ourselves. I really like the fact that the price was all-inclusive, the the course was excellent value for money!
Rachel (2017)
Summits & Skills 4000m (Instructional Course)
Brilliant!! I was a walker at the start of the week. By the end had been on glaciers and climbed a 4000m peak!! It was a wonderful, wonderful, experience which i will never forget. It was excellent value for money and I hope to be joining you for years to come.
Ian Twizell
Summits & Skills 4000m (Instructional Course)
Thank for an amazing couple of weeks! Matt and Stu were fantastic. I learned so much but also had a lot of fun. I have come home feeling like a proper mountaineer, having made some great new friends and with some unforgettable memories. I plan to come back next year!
Tim
Team Spotlight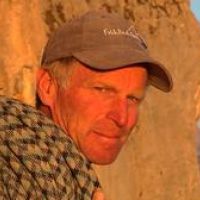 IFMGA British Mountain Guide
​Perhaps the most experienced British guide working in the Alps, Steve has lived in Switzerland for more than 30yrs. He is a member of the Swiss Guides association as well as the British Mountain Guides.
Read More