Student Alpine Week
Level 1: Instructional Course
This course is for students aged 16 -23yrs. It is a fun week designed to give you a great introduction to alpine mountaineering practising learnt skills by climbing your first alpine summits.
This week is a great way to both meet other like minded students, and to also learn all the basic skills to enjoy and have a fun time alpine mountaineering. This varied week of climbing and mountaineering is a fantastic introduction and chance to climb your first alpine summits.
An ISM Level 1 certificate will be awarded at the end of the course confirming the level you have achieved.

Dates & Booking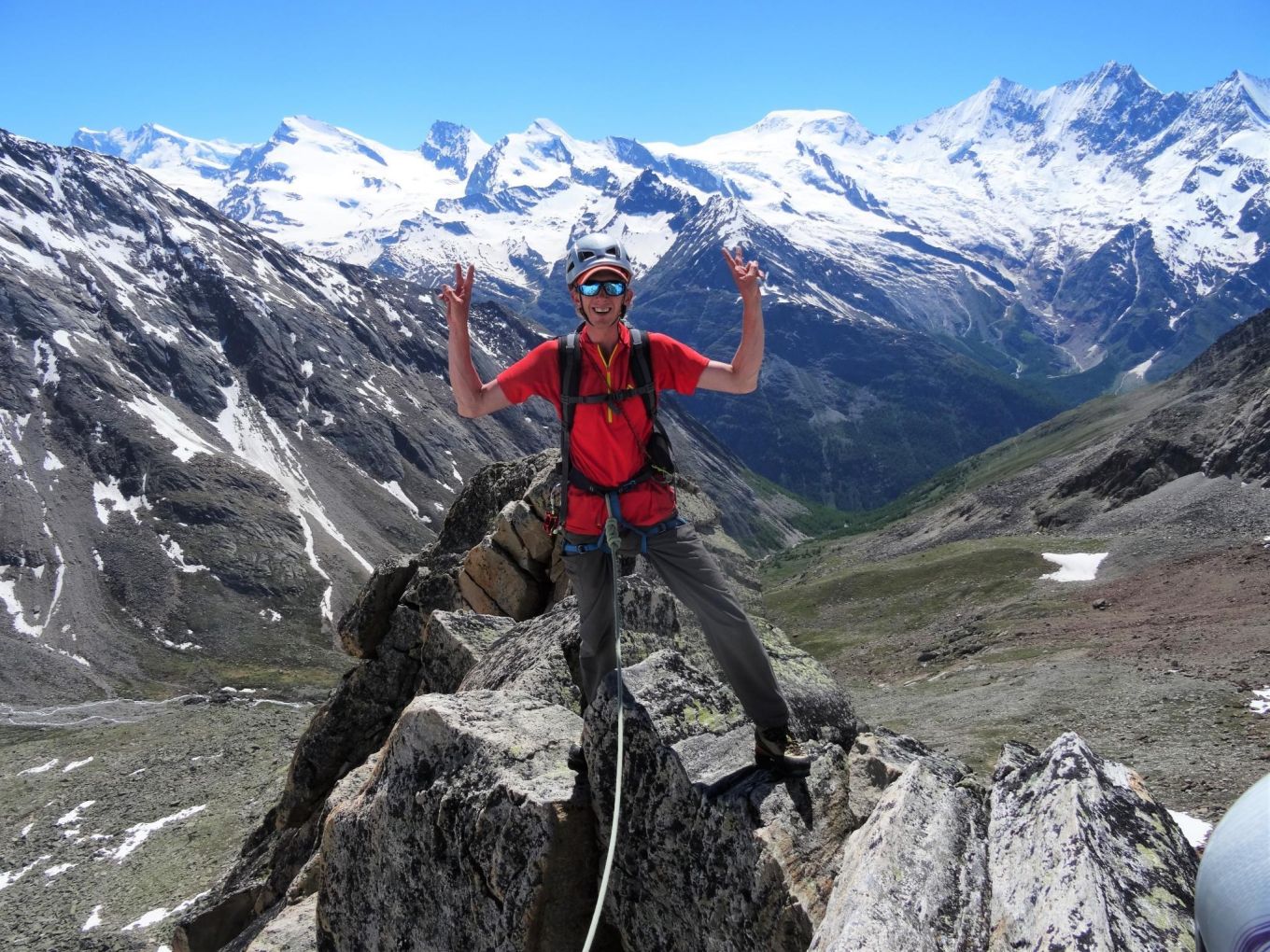 Student Week 2
Course Highlights
A fun week learning alpine mountaineering skills
An opportunity to practice these skills on your first alpine summits
Expert instruction and coaching from experienced ISM Guides
All-inclusive price includes all uplift, food, transport and accommodation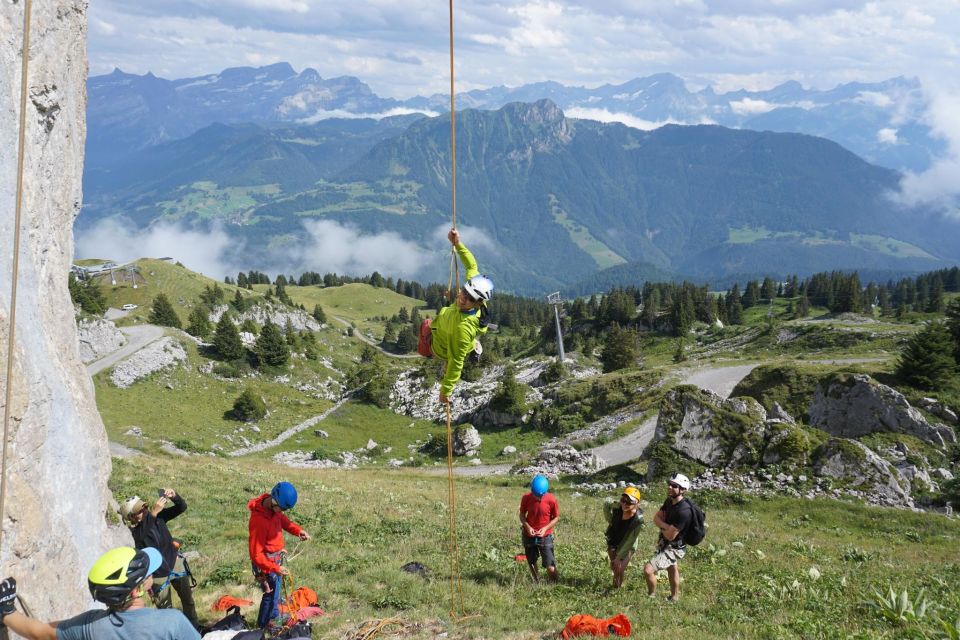 Student Week 3
Is The Course For Me?
This course is open to anyone aged between 16 and 23 who is in full-time education (under 18's must have written permission from a parent/guardian). We've greatly reduced the cost of this alpine mountaineering course to give students the opportunity to learn the important skills and techniques necessary to be able to climb easier alpine routes (up to PD) and to move safely over glaciated terrain. An important aspect of the course is that participants have plenty of opportunity to practise techniques for themselves. The areas that we visit on this course have been carefully selected to provide the best possible climbs for you to practise and develop your skills, with expert coaching and supervision from the ISM guides. Participants should have good general fitness and some experience of rock climbing and rope work (whether gained outdoors or in an indoor climbing wall). IF you have more climbing experience you will be encouraged to lead the rope (with suitable instruction) on a variety of alpine terrain.
Dates & Booking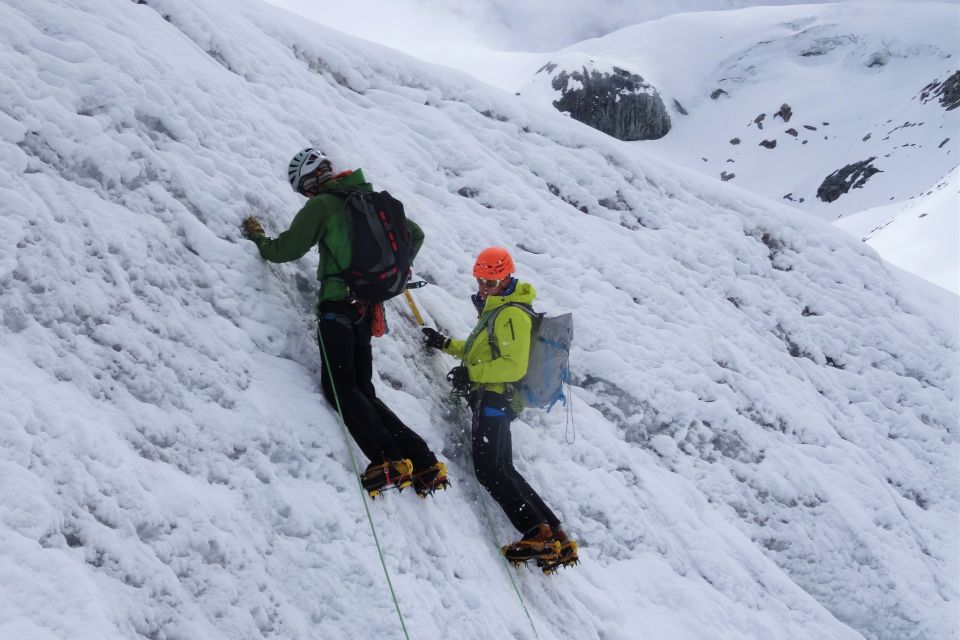 Student Week 4
An Introduction To Alpine Mountaineering
The course is structured to teach you all the basic skills and techniques around alpine mountaineering at an easy pace, to give you the chance to both enjoy and practise these skills. We'll then put all your newly aquired skills into practise climbing your first alpine summits. These summits will also give you a chance to develop your experience and understanding around alpine mountaineering in a fun and relaxed environment. On this course you will learn the full range of skills needed for safe mountaineering on all types of alpine terrain including: rope work and rock skills; snow and ice climbing; moving on glaciers; high mountaineering from a mountain hut; snow craft and crevasse rescue.
Dates & Booking
Course Content
As this course is designed to be accessible to people new to mountaineering, we cover all of the basic climbing and alpine skills, including:
Attaching to the rope and essential climbing knots.
Basic movement techniques over rock.
Abseiling and prussiking.
Belaying and protection techniques on rock, ice and snow.
Use of crampons and ice axe on snow and ice.
Taking coils and moving together with the rope.
Short rope techniques for different types of alpine terrain.
Safe glacier travel and crevasse rescue.
Descending on snow and ice.
Navigation and interpretation of maps and guide books.
Preparation and selection of climbing equipment.
Alpine huts and the 'alpine start'.
You will have the chance to practise these skills on mountain routes such peaks as the Pigne de la Lé (3396m) and the Pointe de Mourti (3563m).

Sample Programme
Sunday evening
The course starts with a briefing at 6.45pm at the hotel in Leysin. This is a chance for you to meet your team mates and Guide and go through the details of the course. There will also be time for you to sort out any equipment you need and for you to ask questions. Dinner will follow the briefing.
Monday
The beautiful peaks above Leysin provide an ideal venue to practise and perfect basic rope and climbing techniques. We cover everything from tying in, belay set-ups and belaying techniques, movement over rock, abseiling and prussiking, to the taking of coils and shortening of the rope for moving together on alpine terrain. The multitude of friendly climbs here gives plenty of scope for introducing the complete novice, as well as coaching and improving the technique of those with previous climbing experience. We return to the hotel for dinner,
Tuesday
We travel to the Zinal valley (one of the great mountaineering centres of the Swiss Valais) branching west into the Val de Moiry. From the roadhead, the Moiry glacier dominates the view and is just half an hour's walk away. This gleaming cascade of ice is possibly the best venue in the Alps for practising ice climbing skills. We ascend the glacier to the Moiry hut, encountering ice pitches of every angle to practise ice axe and crampon technique, the use of ice screws for protection and belays and rope techniques for moving together. Where the glacier levels off we teach safe glacier travel before our final ascent on steep moraine to the hut. An evening session at the hut covers the use and interpretation of maps and guidebooks, relating it to the terrain around us. We spend the night at the Moiry hut.
Wednesday
A pre-dawn start is made to climb the superb Pointe de Mourti. The approach takes 2 hours over a serious glacier where we apply the glacier travel skills learned the previous day. Our routes takes the NE ridge of the peak, a typical 'blocky' alpine ridge (PD standard) which can be short-roped except for a few short pitches to overcome steeper sections. you may have the opportunity to lead the rope during the ascent and descent of the peak. The ascent finishes with a fine snow crest, exposed in places, leading to the summit. The summit panorama is superb, taking in giant peaks like the Matterhorn and the Weisshorn. We make a careful descent by the same route, taking particular care with rope work on the glacier due to softer snow in the afternoon and return to the Moiry hut.
Thursday
We descend for 15 minutes to the glacier and move down to where it forms some remarkable towers of ice, steep serac walls and giant crevasses. This is an exceptional venue for learning ice climbing skills. Here we learn how to set up anchors and belays on ice and work on climbing skills for all angles of ice up to the vertical. Later in the day we cover the theory of crevasse rescue, from self-rescue techniques to assisted hoists and the setting up of pulley systems. We spent another night at the Moiry hut.
Friday
An hour's walk brings us to a col below the N ridge of the Pigne de la Le, a friendly peak which is perfect for using all the alpine ropework skills covered duing the course. The summit is a great viewpoint for mighty Zermatt peaks like the Zinalrothorn and the Obergabelhorn. During our descent of the glacier we cover snowcraft skills and set up an authentic crevasse rescue, allowing you the opportunity to act as both rescuer and victim. We continue down via the hut and return back to the hotel in Leysin for dinner.
Saturday morning
Breakfast is included before departure.
Vital Information
Please check the vital information below to help when booking a course
All Vital Information
Testimonials For ISM
Our three guides were all excellent: Thomas, Phil and Paulo. I can't speak highly enough of them. They were all good company and superb climbers, and patient with us all.
Donald Connolly
Matterhorn Ascent
The course was excellent, lots of variety and provided me with a good range of skills. Loved reaching the summit of the Weissmeis, for such a nervous and unconfident novice like me, I gained a real sense of achievement from the ascent and the whole week. Huge thanks to Pat.
Learned loads and acclimatised well during the course. Its obviously been very carefully planned. Guiding and Instruction was excellent. Anders was fantastic throughout and made the whole course really good fun. A very professional instructor with a great sense of humour. Highly recommended.
Leigh Ritchie
Summits & Skills 4000m (Instructional Course)