Classic Alpine Icefalls
Level 2 : Guided Climbing
In ice climbing, perhaps more than in any other area of mountaineering, gaining good technique enables you to progress confidently through the grades and ultimately to achieve climbs at your full potential.
Building your icefall climbing technique, skills and experience on this 'Classic Alpine Icefalls' course is the perfect way to progress and develop your icefall climbing on some of the best classic grade icefalls in the Alps. This course is a great progression from our Level 1 - 'Ice Climbing Skills' course, which will have taught you basic skills.

Dates & Booking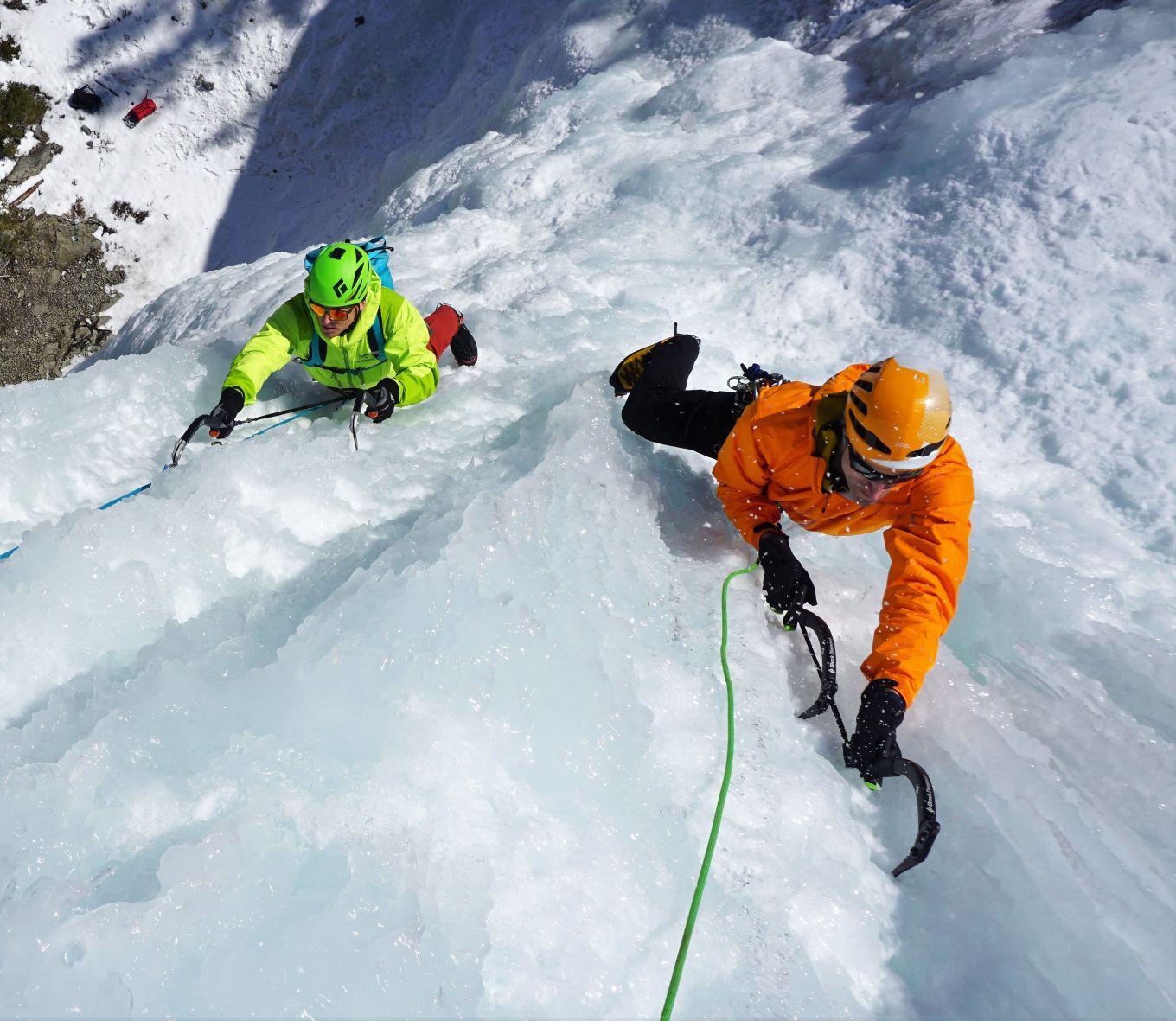 Classic Alpine Icefalls 2
Course Highlights
Climb some of the classic icefalls around the Alps
Develop your skills and experience icefall climbing
Enjoy a progression of both skills and grade of ice climbed
Expert guiding and instruction from experienced ISM Guides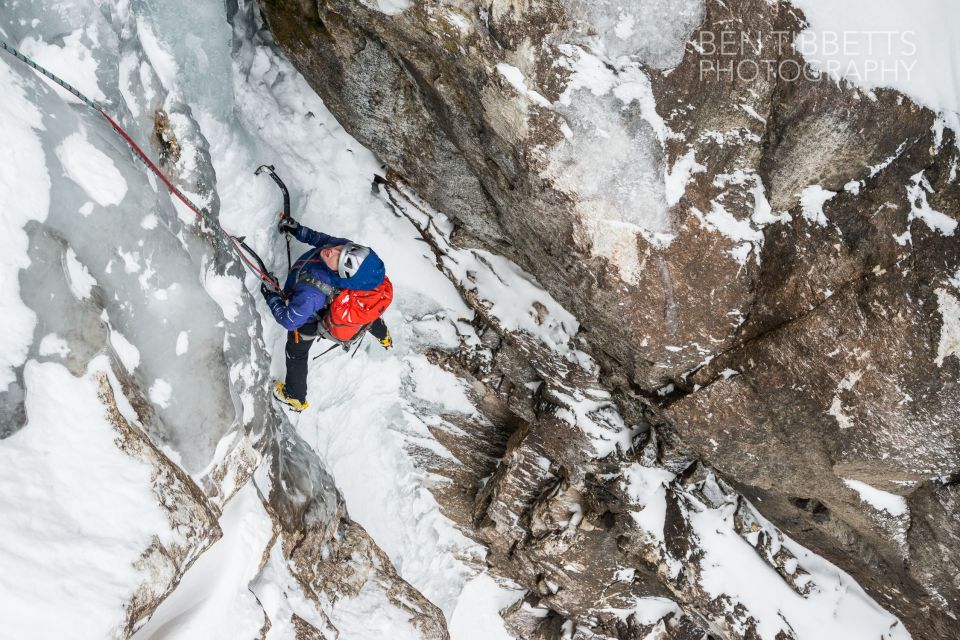 Classic Alpine Icefalls 3
Is This Course For Me?
This course is a perfect progression in terms of developing skills and experience after having completed our Ice Climbing Skills course, or if you wish to develop your experience and climb some of the classdic icefalls in the Alps. We focus the week on climbing multi-pitch routes, taking into consideration the weather and conditions. The course should give you the expereince to develop and grow as an ice climber and a chance to enjoy some of the fantastic icefalls the Alps has to offer.
We pace the week to suit you. We begin on the first day refreshing your skills and techniques on more moderate ice, and then as the week progresses we aim to get on steeper and longer routes as the abilities of the group develop.
Dates & Booking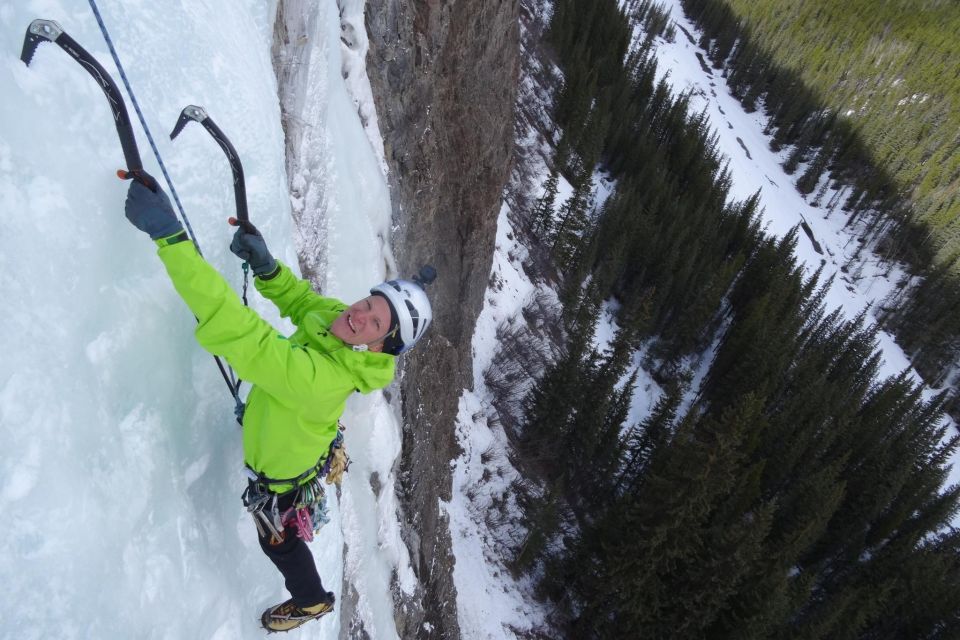 Classic Alpine Icefalls 4
A Classic Icefalls Week
You'll get the chance to climb in some of the finest icefall climbing venues in the Alps, moving around the different areas as the weather, conditions and importantly temperature dictate. You can climb as a second for the whole week and simply enjoy a brilliant week of 'middle grade' ice climbing, becoming fluent in the skills and techniques. Alternatively, if your ultimate aim is to learn to lead-climb on ice, then as situations arise and we're confident of your ability, we will include a session on lead-climbing skills, which will enable you to climb independently with the best possible safety margin

Dates & Booking
Course Content
Refreshing your icefall climbing skills and experience

Developing your personal climbing technique
Understanding icefall conditions, the effect of temperature and the weather
Snow pack and risk assessment
Climbing some 'classic' alpine icefalls

Placing ice screws and other specific equipment

Ice belays and anchors
Ropework for belaying and lead climbing
V-Thread anchors and abseilling

Grades and understanding icefall guidebooks
Note: This course is the perfect preparation for our more advanced Technical Alpine Icefalls week, and the two courses may be taken consecutively for a superb two-week holiday in a variety of world-class ice-climbing venues throughout the western Alps.
Sample Programme
Sunday
The course starts with a briefing at 6.45pm at the hotel in Leysin. This is a chance for you to meet your team mates and Guide and go through the details of the course. There will also be time for you to sort out any equipment you need and for you to ask questions. Dinner will follow the briefing.

Monday
Climbing on the Lauenen Icefalls near Leysin, which offer routes up to 3 pitches long in beautiful quiet surroundings. Here we focus on climbing skills, teaching or refreshing the most effective use of ice tools and crampons on various angles of ice and analysing your technique, thereby giving you the right foundation for more challenging climbs later in the week.
Tuesday - Friday
You will climb in some of Switzerland's premier icefall climbing areas, typically the Val d'Herens and the Val d'Arolla in the Swiss Valais and the amazing icefall venue of Kandersteg in the Bernese Oberland. We are happy to be very flexible to ensure that we climb where conditions are best and attempt the routes most suitable for you. If the weather is better in the south we can drive through the St Bernard tunnel to the ice-climbing mecca of Cogne. Our choice of venues will take into account prevailing conditions, the weather forecast and the needs of the group. We spend Friday night back at the hotel in Leysin.
Saturday

Breakfast at the hotel is included before departure.
Accommodation throughout the course is in mountain hotels with excellent, plentiful food, helping us to relax, refresh and rest well each night to be ready for another full day on the ice.
Vital Information
Please check the vital information below to help when booking a course
All Vital Information
Testimonials For ISM
Just a quick word of thanks for the course last week. Our guide Tom was excellent and covered a lot of miles to ensure we got the best conditions and great routes in and was always ready with a word or two of advice when needed - please pass my thanks on to him,
James (2017)
Classic Alpine Rock
Our three guides were all excellent: Thomas, Phil and Paulo. I can't speak highly enough of them. They were all good company and superb climbers, and patient with us all.
Donald Connolly
Matterhorn Ascent
Terry was a wonderful guide and made everything fun, laid-back and an overall good experience. I would be happy to ski or climb with him again. All the logistics in Leysin and in Italy went smoothly. A really nice time.
KL (2017)