Lake District Rock Climbing
Lake District Rock Climbing
ISM offers Lake District Rock Climbing courses for anyone who wishes to try rock climbing outdoors for the first time, through to someone wanting to develop their skills to become more independent or someone wanting to prepare to their alpine trip with objectives such as the Matterhorn or Eiger in mind.
The Lake District is steeped in climbing history and is a fantastic place to explore combining valley and road side crags that are very accessible to high mountain crags and summits for more adventurous mountain days and alpine preparation weekends.
Our Rock Climbing courses in the Lake District can be run as single days or over any weekend or number of days depending on the course and/or days and dates to suit you.
The Lake District has many options when it comes to accommodation - from camping through to B&B style accommodation and hotels.

Please give us a call here in the Lake District to talk through any objectives you may have or help when considering our courses so that we can help you plan your day or weekend course.
We arrange activities and courses for individuals and groups at mutually convenient times.
Costs
We generally work with groups of one or two people but can also cater for larger groups. The rates charged (for instruction and use of all technical equipment) are as follows:
1 person - £270.00 per day; 2 people - £295.00 per day; 3 people - £320.00 per day; 4 people - £345.00 per day. Please contact us for prices for larger groups.
We are happy to suggest accommodation in the local area.
Testimonials For ISM
Terry was a wonderful guide and made everything fun, laid-back and an overall good experience. I would be happy to ski or climb with him again. All the logistics in Leysin and in Italy went smoothly. A really nice time.
KL (2017)
Advanced Ski Touring Skills (Instructional Course)
Learned loads and acclimatised well during the course. Its obviously been very carefully planned. Guiding and Instruction was excellent. Anders was fantastic throughout and made the whole course really good fun. A very professional instructor with a great sense of humour. Highly recommended.
Leigh Ritchie
Summits & Skills 4000m (Instructional Course)
Team Spotlight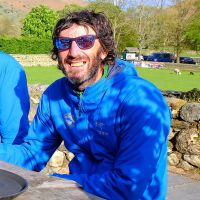 IFMGA Italian Mountain Guide
Born in NW Italy in a region surrounded by mountains, Paolo started to ski and trek as a kid, always wanting to explore 'beyond the next hill'.
Read More