Alpine Icefall Climbing
Icefall climbing - article on some classic venues in the Alps by Adrian Nelhams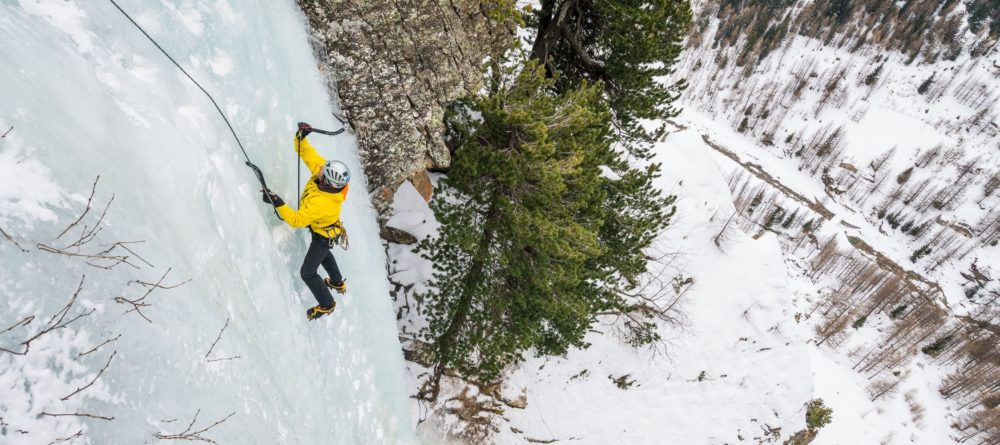 As the autumn leaves fall, the days shorten and the temperature drops. Streams slow down, any precipitation falls as snow, blanketing the mountainside and streaks of blue-white ice start to form, marking out potential lines for the coming season. These complex, intricate structures of crystalized ice build over time as the temperature continues to fall. It needs to be a gradual process and it's at this point we start to tune into what's going on in the Alps. A plummet in temperature for a week and the ice stops building, the ice may look great but there's no structure to it. It's brittle and has little to support itself. If it stays brutally cold, then perhaps the lower venues, where it's a few degrees warmer will start to come good. Too warm for too long, then it's a late bloomer with many of the lower venues possibly not even forming at all and climbing at a high venue where it's colder is key. A dry autumn with no snow means it could be a lean season with little seepage and only the main water courses coming into condition early on. Early snow may offer a good feed to many of the ice routes if you get a good melt-freeze cycle of weather.

Every season is different and that's what makes climbing the frozen waterfalls so special. Conditions change year to year and even day to day, so understanding how the ice has been formed, what the weather has been like over the past weeks before you head out and what's going on in the 'here and now' is key. Temperature is the biggest factor to the quality of ice and how safe the icefall is. Be mindful also of the snow that's built up on slopes above the icefall. The sun impacting that snow, the wind that cross-loads any bowls or gullies you may be climbing, both before and on that day. Don't plan too far ahead, but follow the weather and conditions and see how the ice is forming during this season.
Nowhere in the world is there anywhere like the Alps, with the number of options to climb at high or low altitude, climb in the sun, in the shade….the options are endless. It's these options, the past weather and the current forecast that means we can climb the best ice in the safest environment.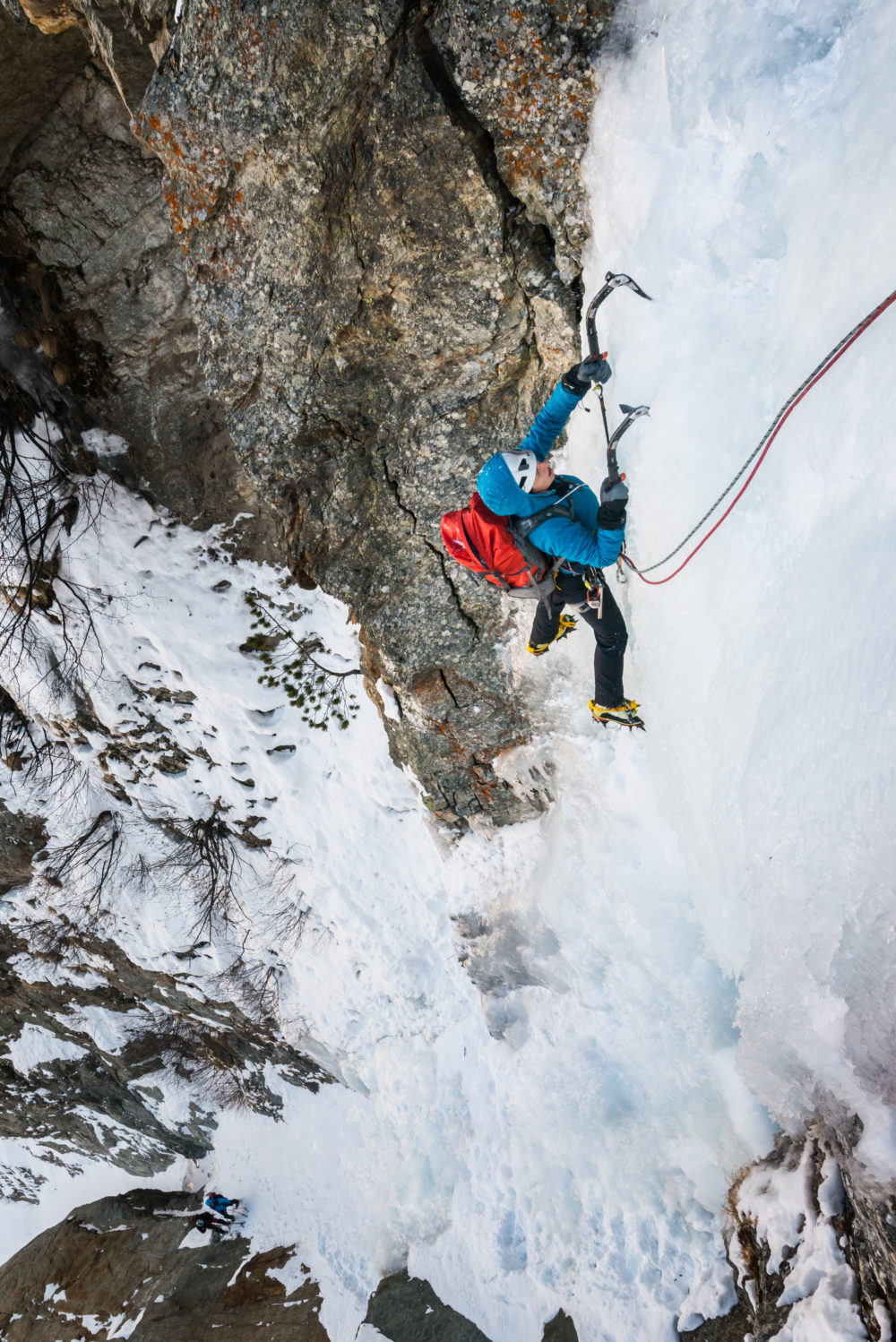 Options:
Cogne in Northern Italy close to Aosta – is one of the premier ice climbing venues in the world. The routes in Valnontey and Valaille are at a relatively high altitude for valley based ice climbing. The climbing is fantastic during any season with routes at all levels of ability and grade, with many of them multi-pitch in length and having an adventurous and mountain feel about them. If the Alps is going through a warm spell or the season is a late bloomer then Cogne can be a great place to head towards. Having said that, it's been super busy this past few years because of the reasons above, and you need to be very careful both of the ice, snow and also of people climbing around you. Get an early start, don't climb under other climbers and be prepared to walk on to another icefall where there may be fewer people – be flexible in your approach and planning.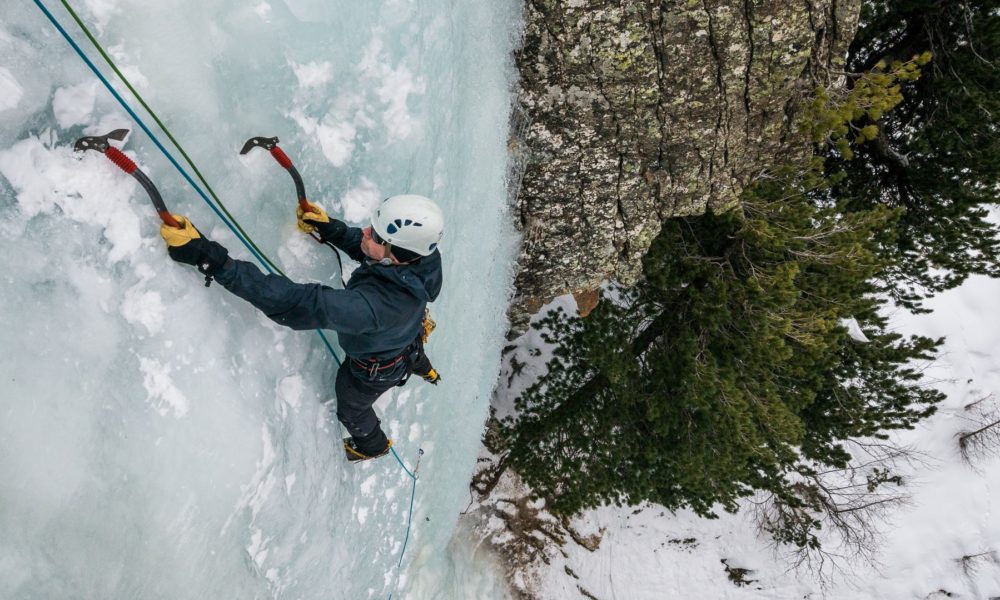 Close to Cogne is the valley of Valsavarenche, again another high venue with some great routes at all levels and possibly a little quieter. Planning a day or two in Valsavarenche if you're based in Cogne could get you away from the crowds.

If it's brutally cold in Cogne then head down to lower venues in the Aosta valley and surrounding smaller valleys.
One such area is Ollomont, nestled under the slopes of the Grand Combin on the Italian side of the range. It's a lovely little area that boasts some great multi-pitch climbing with a good spread of grades.
Also further south down the Aosta valley is the Italian village of Gressoney, known mostly for it's fantastic off-piste skiing but it also has a great range of ice routes, all very accessible, many multi-pitch and again a good spread of grades.
If you're on the Swiss side of the range, then just over the Grand St Bernard pass is the Val de Bagnes and Fionnay and further up the valley Mauvoisin. Fionnay has a small spread of routes in the middle to high grade range, which often form and are at the gateway to Mauvoisin which is world class when in condition. Mauvoisin is affected by snow which can make many of the routes inaccessible or unsafe, but get it right and the rewards are great.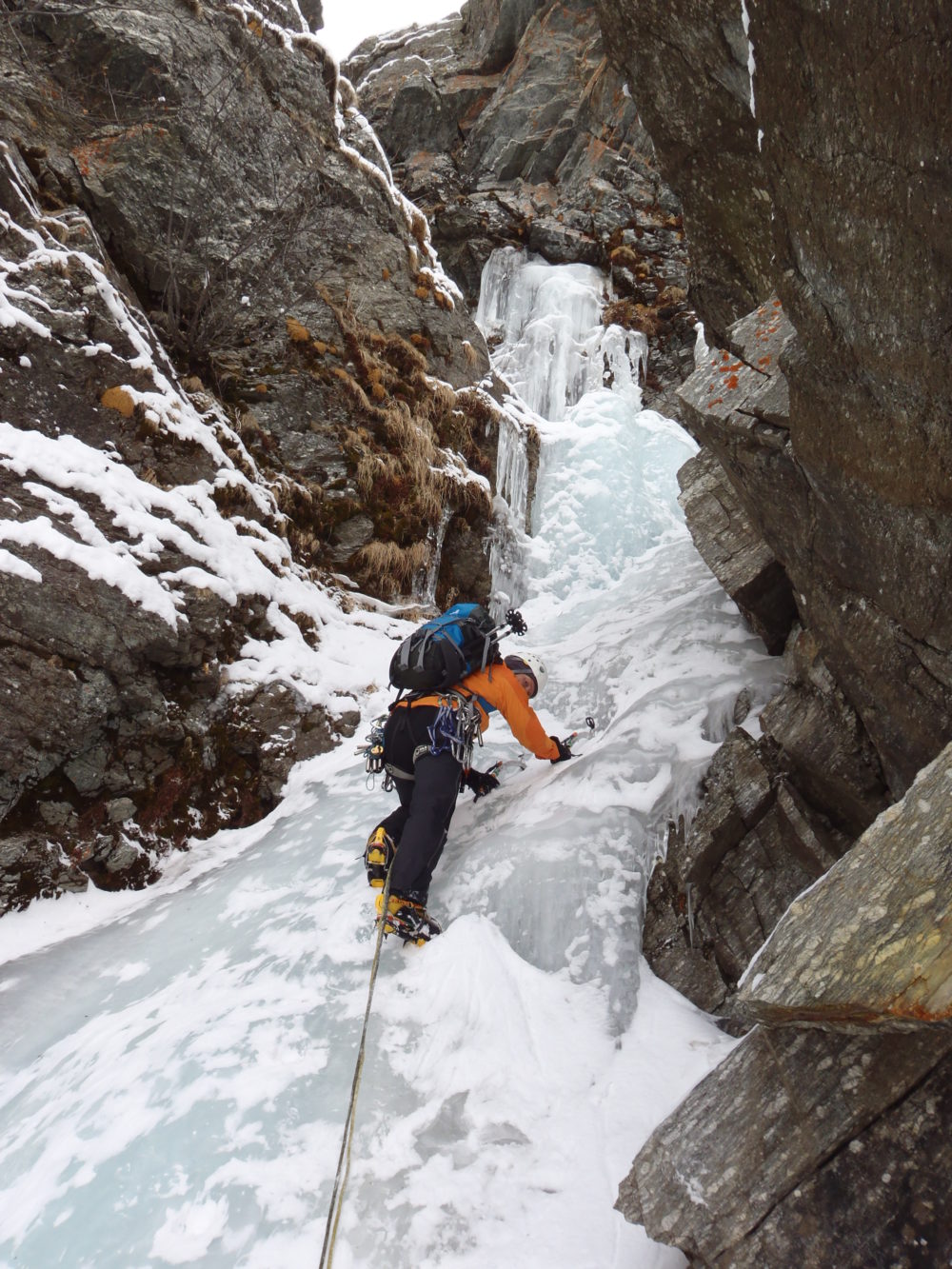 Further up the Rhone valley is the Valle d'Herrens which leads up to Evolene and on further up to Arolla. Once up in Evolene the valley opens out and has a great selection of routes at all grades and during warm weather gets better as you ascend to Arolla, which like Cogne is a high venue. Arolla is no match for Cogne but has a good spread of routes worthy of a few days climbing.
Parallel to the Arolla valley but further East is the Val d'Annivers. This again is a high venue and great for when the Alps is going through a warm spell. The ice always forms here and there are a number of very nice multi-pitch routes in the middle grade range. The area does suffer if there's been heavy snow, but it's certainly a great option if other venues lower down haven't formed well. I have been here though when it's been cold and it can get really cold and the ice can be very brittle, so leave this high venue and head down the valley.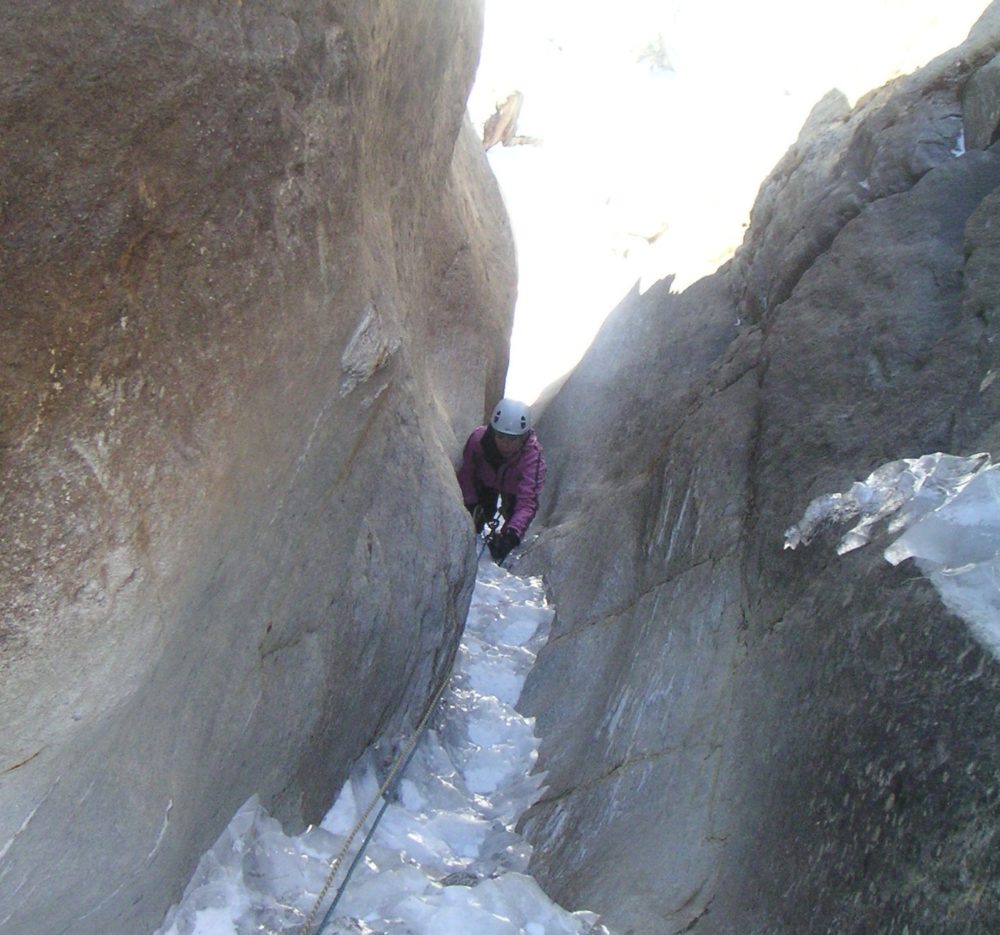 Through the tunnel on the other side of the Rhone valley will give you access to Kandersteg, which is another world class venue and one of my favourite places to ice climb in the Alps. It's relatively low in altitude (around 1100m - whereas Cogne is up to 2100m) but offers long multi-pitch routes with the climbing from middle to the harder end of the grade range. Much of the climbing is also free from exposed slopes so can be very safe if you there is a spell of heavy snow. Having said that, as with any venue snow does build up on any route in between The Alps is an incredible place to ice climb with many options. If you plan ahead you can have a fun, safe time. I've listed literally just a handful of the main venues in the Alps but don't get locked into any one single venue, be flexible and you'll have a great time.


Safe climbing.
Adrian Nelhams