ISM Guide climbs hard mixed route in the Lakes
​Some fantastic winter conditions in the Lake District this winter saw ISM guide Adrian Nelhams & climbing partner Tim Lofthouse climb a superb new winter line on Neckband Crag in Great Langdale.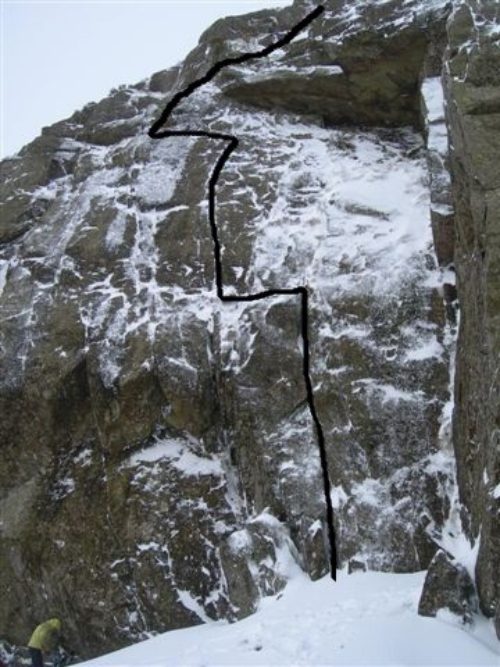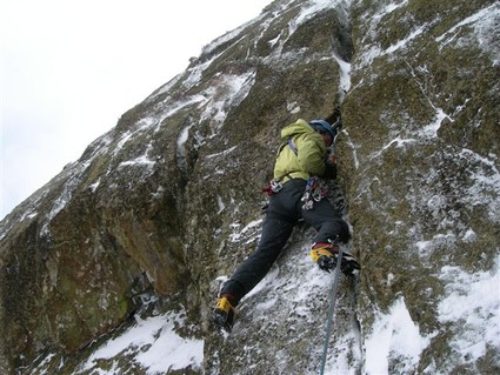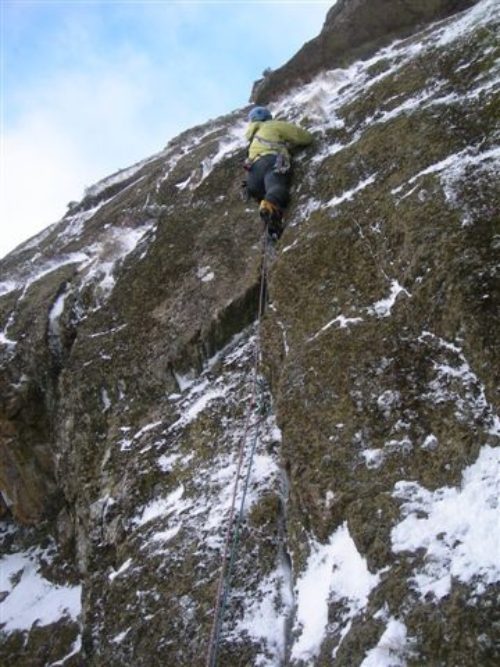 Adrian had visited Neckband in winter many times before, trying a line slightly to the right of Forked Tongue but finishing beneath the main overhang, and then waiting for the right conditions to return for another attempt. Heavy snow storms and very low freezing levels allowed the ice line of Forked Tongue to finally come into condition.

The photo's were taken by Tim, and Adrian led the route.

FWA - Forked Tongue VII 40m ***
Neckband Crag, Great Langdale – Alt 550m North Facing
This much looked-at and increasingly talked about mixed line, tackles and links together a series of steep turfy cracks leading up beneath the main overhang in the centre of the crag. Exposed moves left provided the key to unlocking the overhang and the continuation of the route above, to easier ground.
Start as for The Gizzard.
Climb The Gizzard for 6m to an obvious thread. Traverse left for 2m past the obvious spike to beneath the steep wall and turfy crack of Adams Apple. Strenuous climbing tackles the steep wall and turfy crack above, to where it finishes beneath the main overhang. An awkward and exposed step left then leads into the top of Tonsure. Finish up Tonsure over a steep bulge and easier climbing via a rightward trending ramp line to the belay.

Adrian Nelhams & Tim Lofthouse; 21st December 2009.
"A very inspiring line and fingers crossed the conditions will hold for a repeat ascent – happy cranking!"
Adrian Nelhams