ISM Kyrgyzstan (Pamirs) Virgin Summits Expedition 2015
ISM Kyrgyzstan Virgin Summits Expedition 2015
Trip Leader, ISM Director and IFMGA Guide Adrian Nelhams (AN). Other Guides Ben Tibbetts (BT), Vladimir Komissarov (VK). Climbers – Stephen Taylor (ST), Jason Sheldrake (JS), Daman Ranby (DR), George Da Silva (GdS) and Michael Doyle (MD).
Area visited – The Zaalay Range at the Eastern end of the Trans Alai Range.
Good flights via Istanbul into Osh, the second largest city in Kyrgyzstan meant the trip started well. Vladimir and his team had already driven down from the capital Bishkek and had were out shopping for last minute food in the many colourful markets in the centre of the city.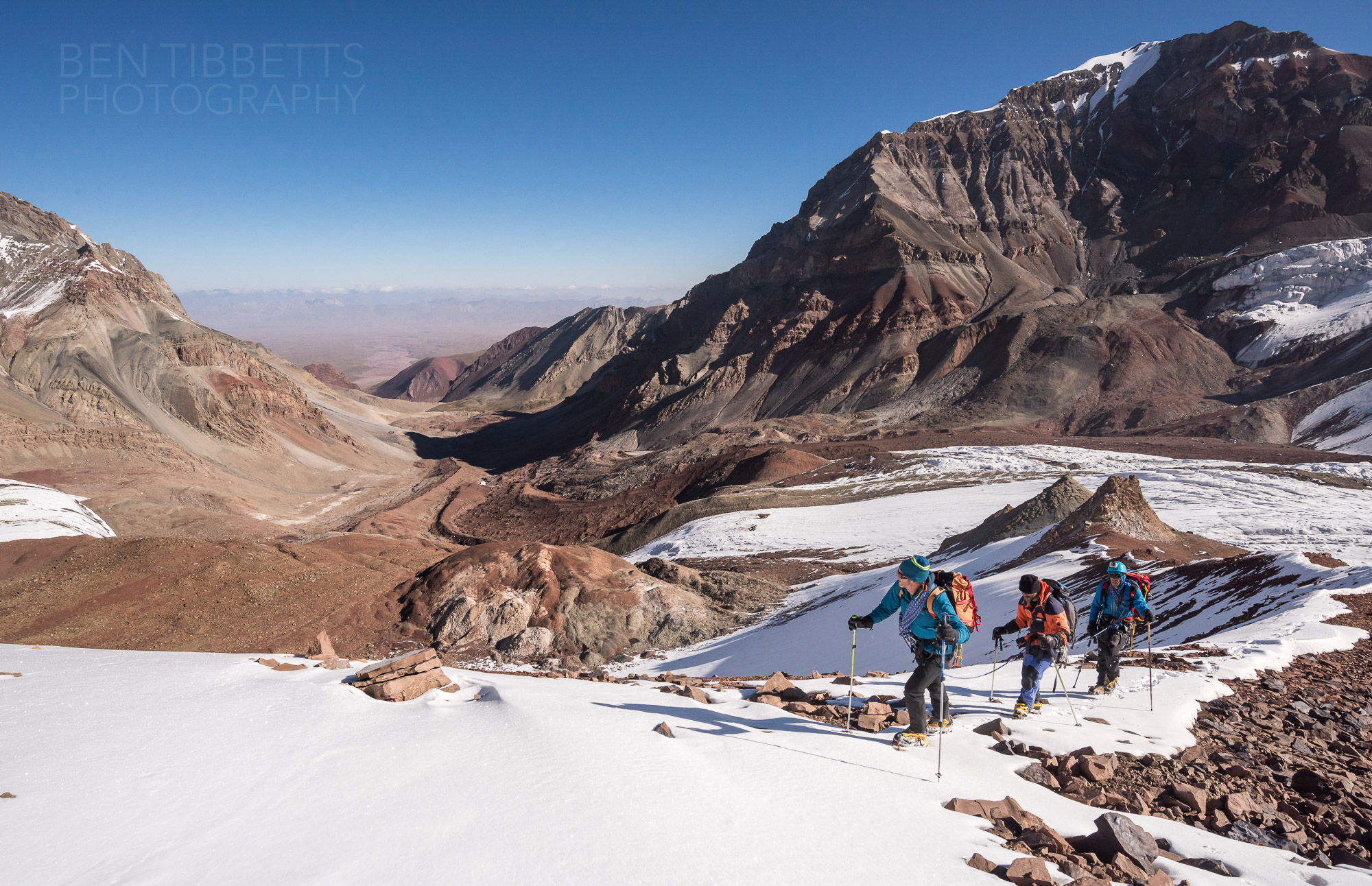 Vladimir then took us on a cultural tour of the city and the following day we loaded our bags into the 6WD Kamaz truck and headed south to the town of Sarytash and onto the Pamir Mountain Range, which borders Tajikistan.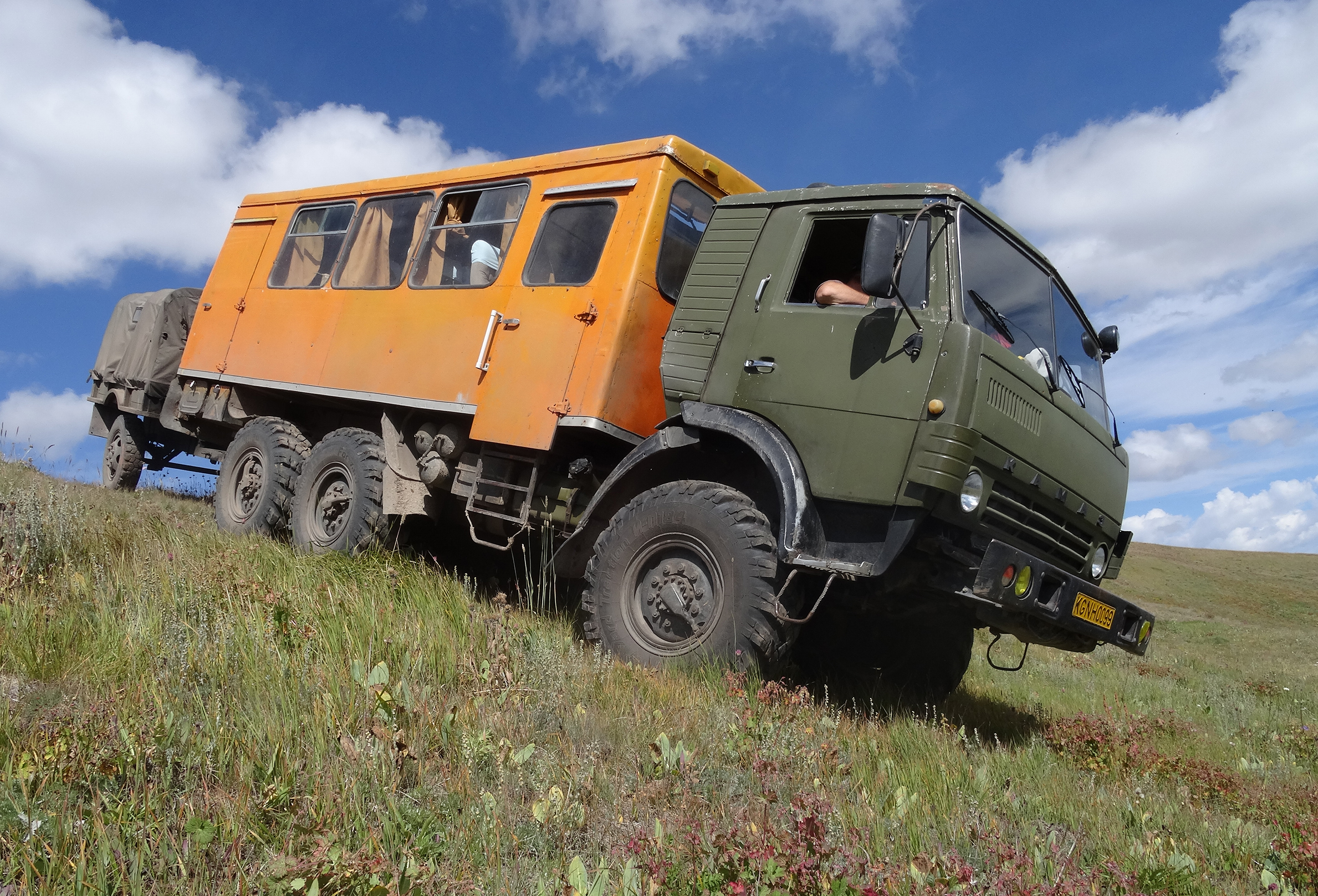 Our first camp that night was at 3285m on the flat terraced grasslands outside of Sarytash at the foot of the Pamir Mountains. This was an amazing place and a clear evening sky with the sun setting across glaciated peaks rising up to over 7000m got everyone focused on the detail ofthe surrounding peaks and the valleys which we were heading into.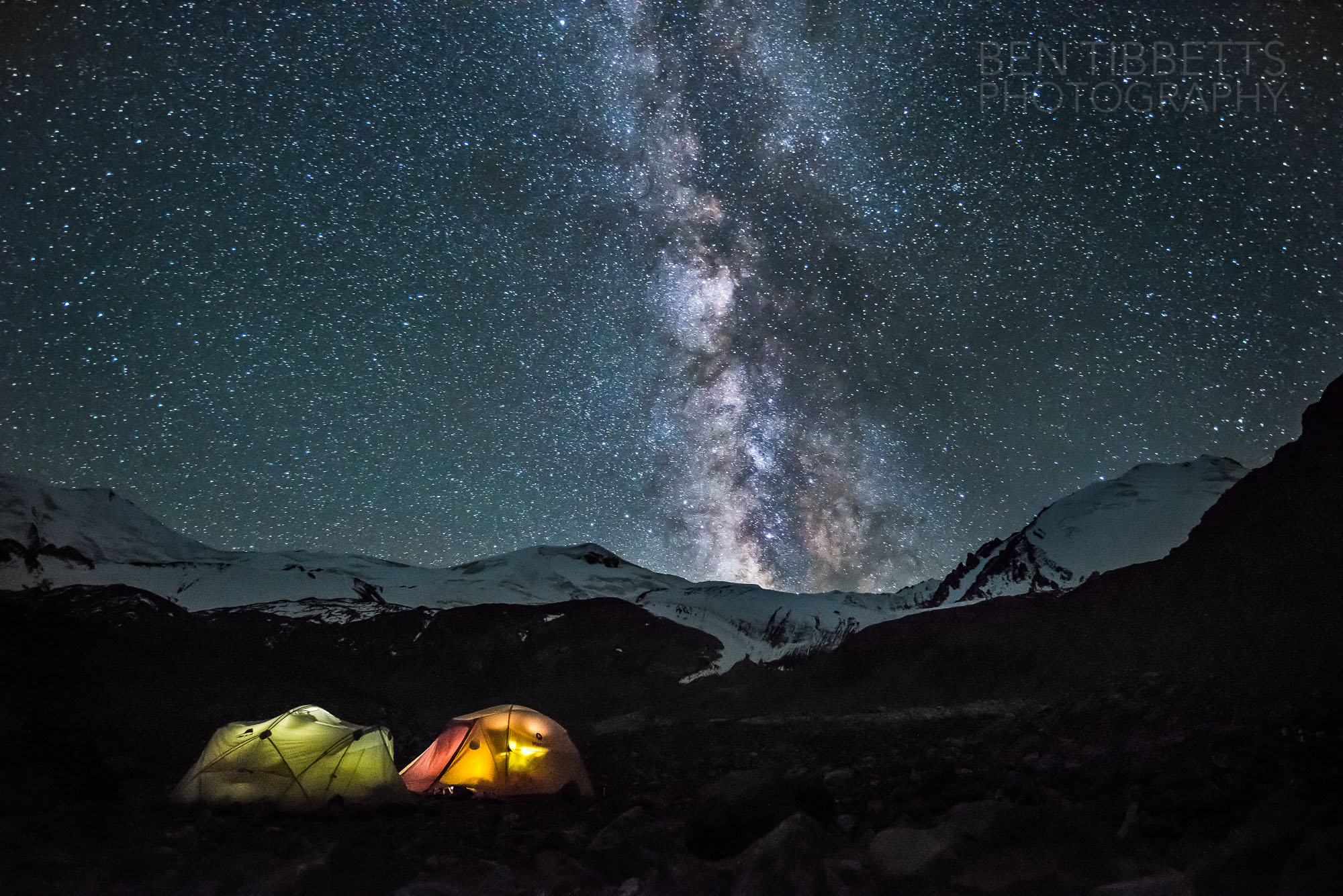 An early start the next day saw our vehicle slowly picking its way over steep hillsides and eventually down into the river delta which led to our base camp (BC) at 3580m.
The following few days were spent acclimatising and reconnoitring the surrounding valleys and peaks to prepare for establishing an advanced base camp (ABC).
During this time BT climbed Peak (PK) Charghyllgun (Thunder Peak) 4025m.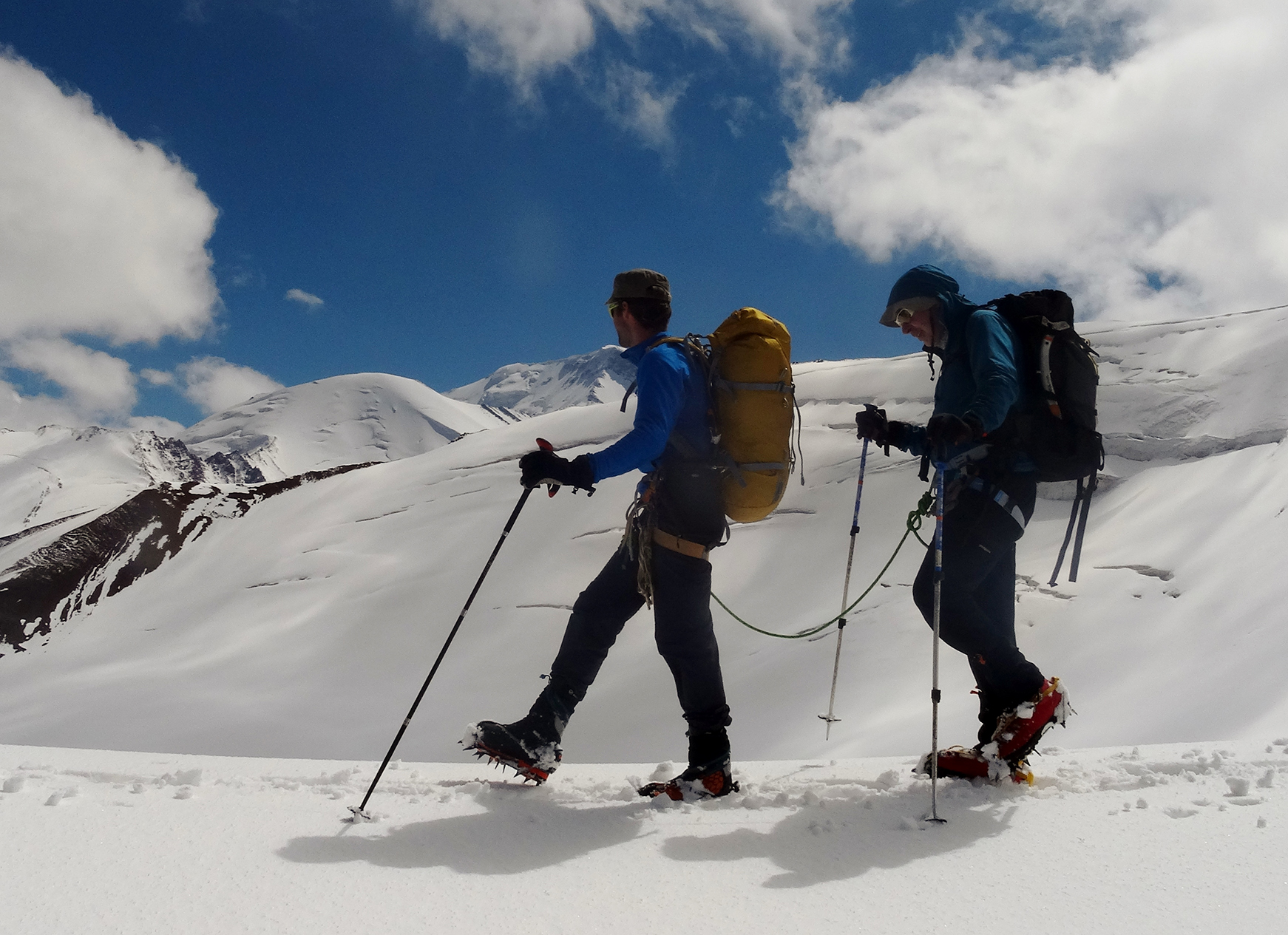 We then established an advanced base camp in a parallel valley further east which gave us access to some great peaks. Over the next few days' the team climbed:
PK Tepkich (Stepped Peak) 4785m – AN, ST, BT, DR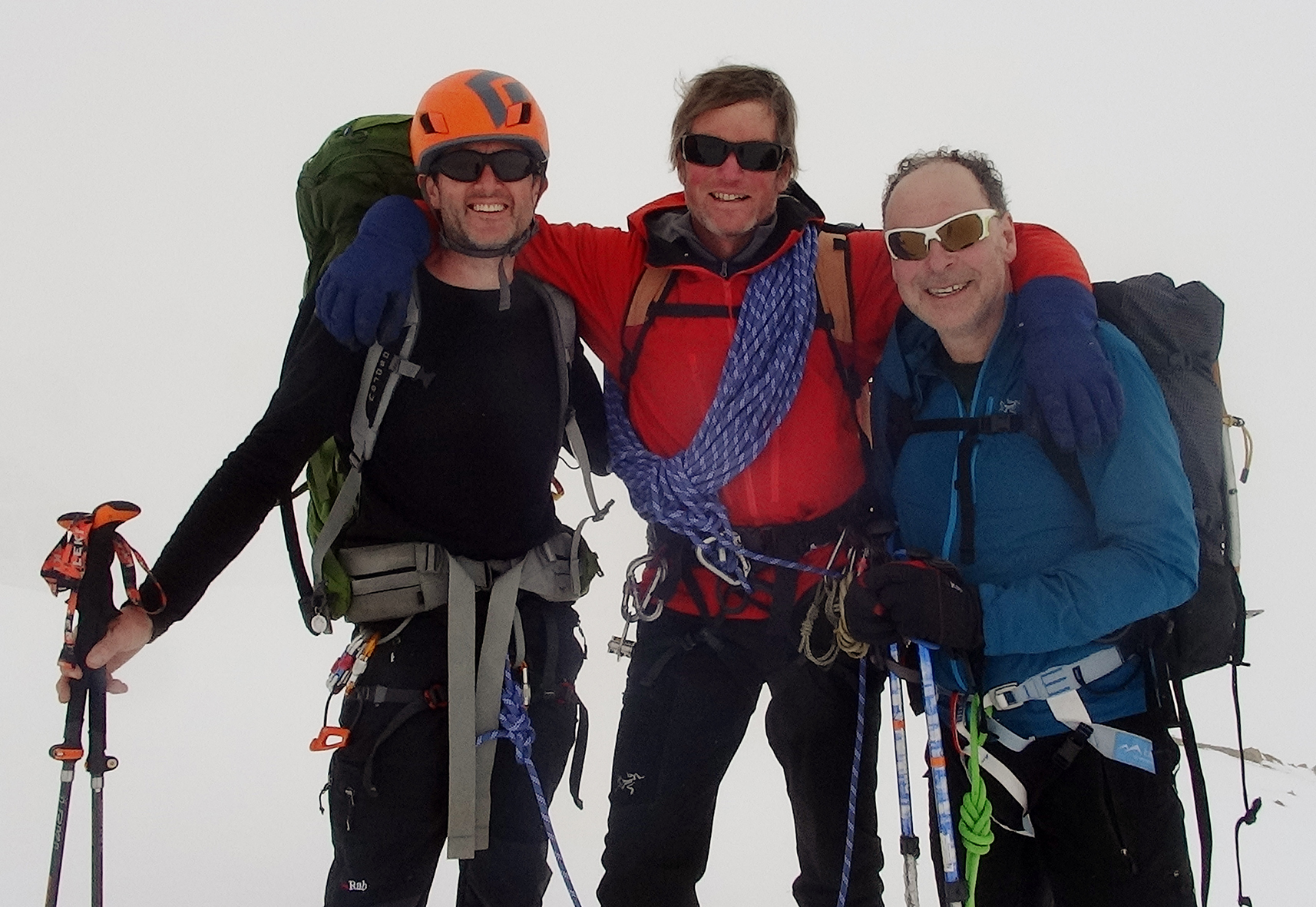 PK Kuchk (Puppy Peak) 4150m – VK, JS, GdS, MD
PK Charissa, 43654m – VK, JS, GdS, MD
PK Jolborz (Tiger Peak) 4624m – AN, ST, BT, DR
PK Eaz (Tracker Peak) 4018m – VK, JS, GdS, MD
PK Byichi (Peak Dancing Boy) 4360m – AN, ST, BT, DR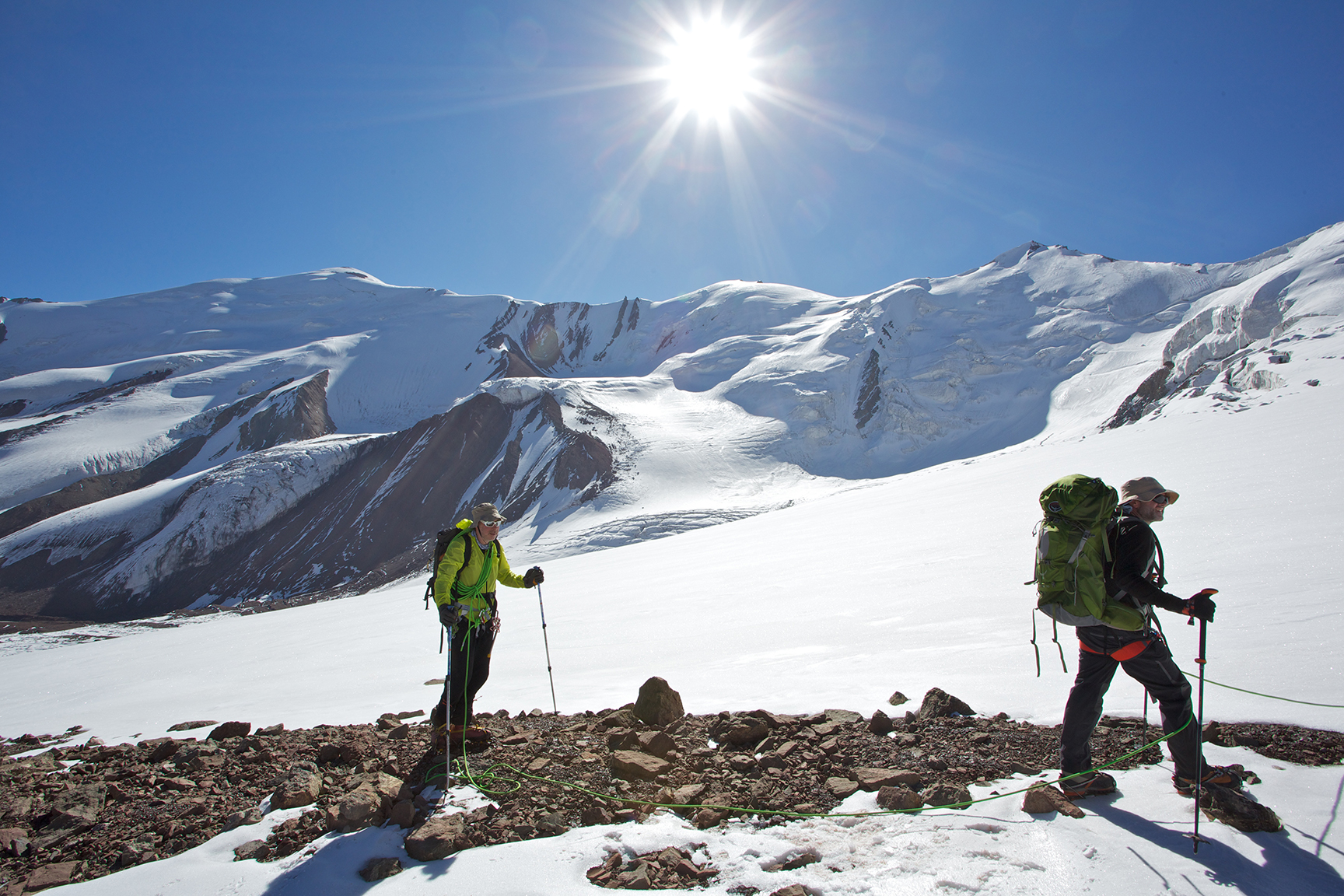 The team then headed back to BC for a much needed rest and wash before establishing a second ABC to explore another part of the range.
The following day we established ABC at 4234m in a high valley to the South of BC and the next day climbed:
PK Kartan Aughuze (Old Buffalo Peak) 5350m – VK, MD
PK Tohm (The Hub) 5071m – AN, JS, GdS
PK Uch Tubur (3 Brothers Peak) 5311m – BT, ST, DR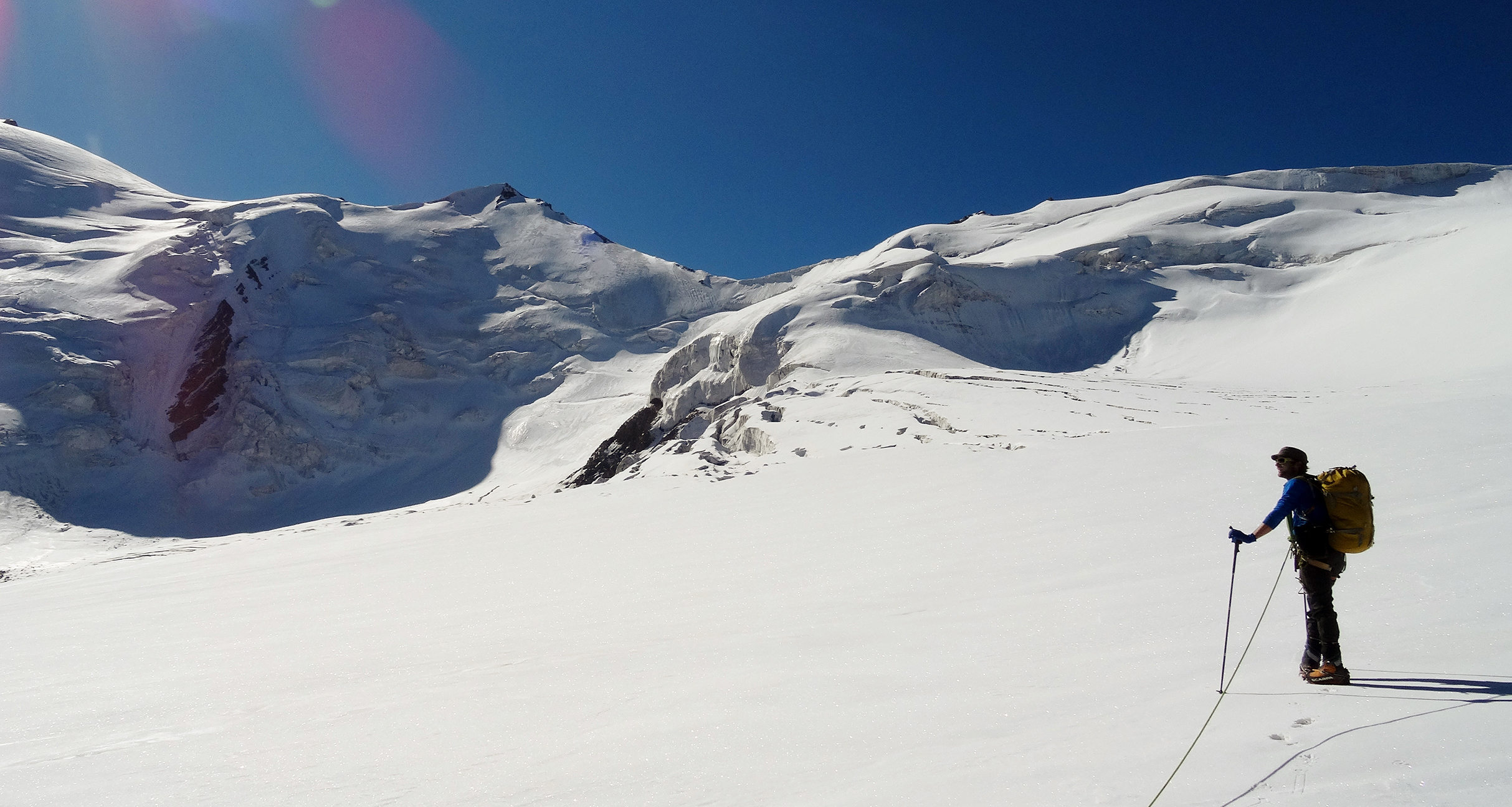 With a change in the weather the following day we decided to head back to base camp and woke up to a few inches of snow across the campsite at 3580m. In order to maximise our time left at base camp we headed into the valley parallel and to the west of our camp and climbed PK Minaret 4480m – AN, BT, JS, ST, DR.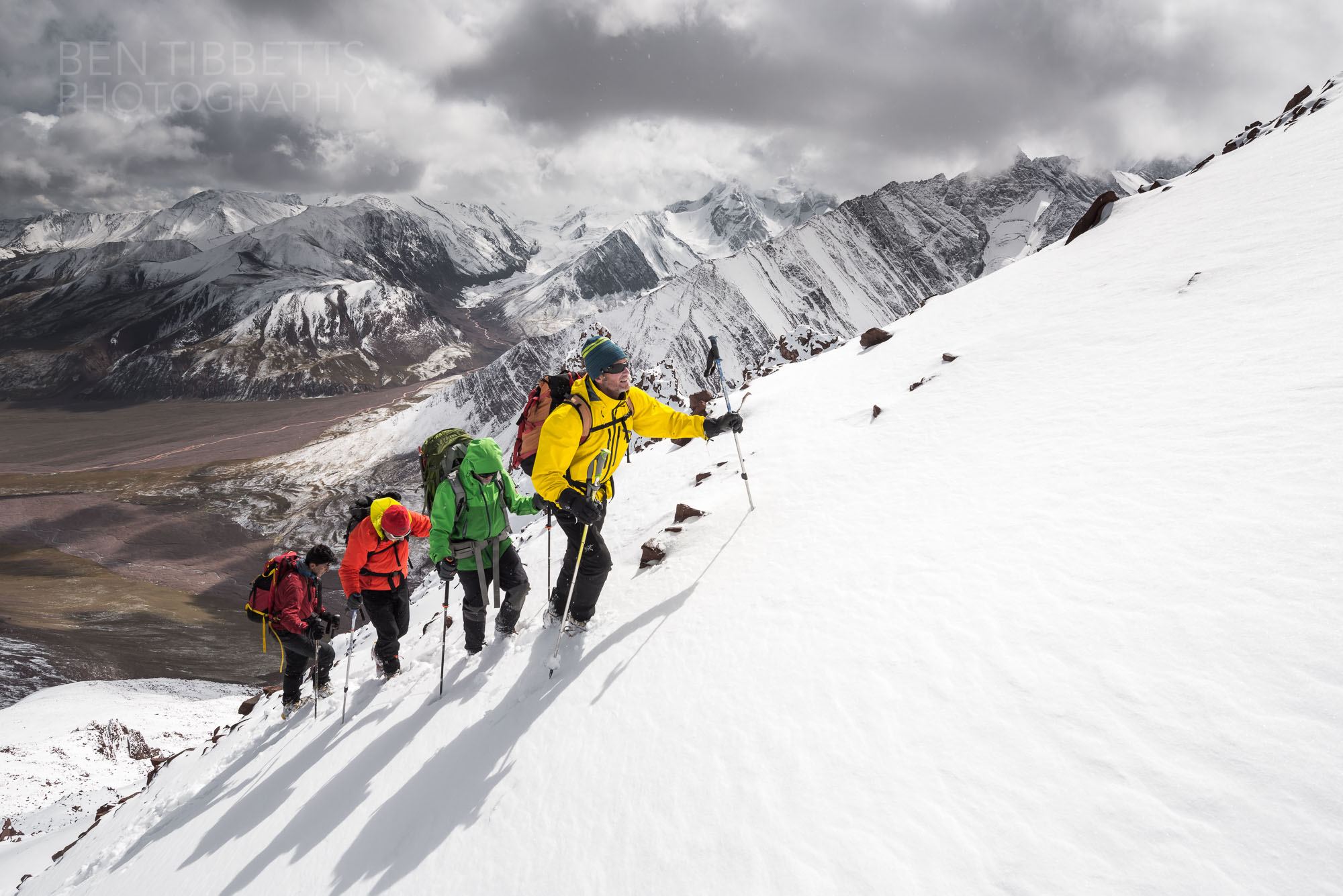 The next day we broke camp, loaded the vehicle and headed out of the main range, back through the town of Sarytash to a small rocky range to the north. Here we made camp and explored the rock climbing potential in the area for future trips.
Our last day driving back to Osh gave us all time to really appreciate the landscape and countryside that is so culturally diverse and interesting.
Over the course of the trip, we climbed 11 Virgin Summits in the Kyrgyzstan Pamirs Range and apart from a local shepherd who brought Kumis (fermented mares milk) and cream, we didn't see a soul!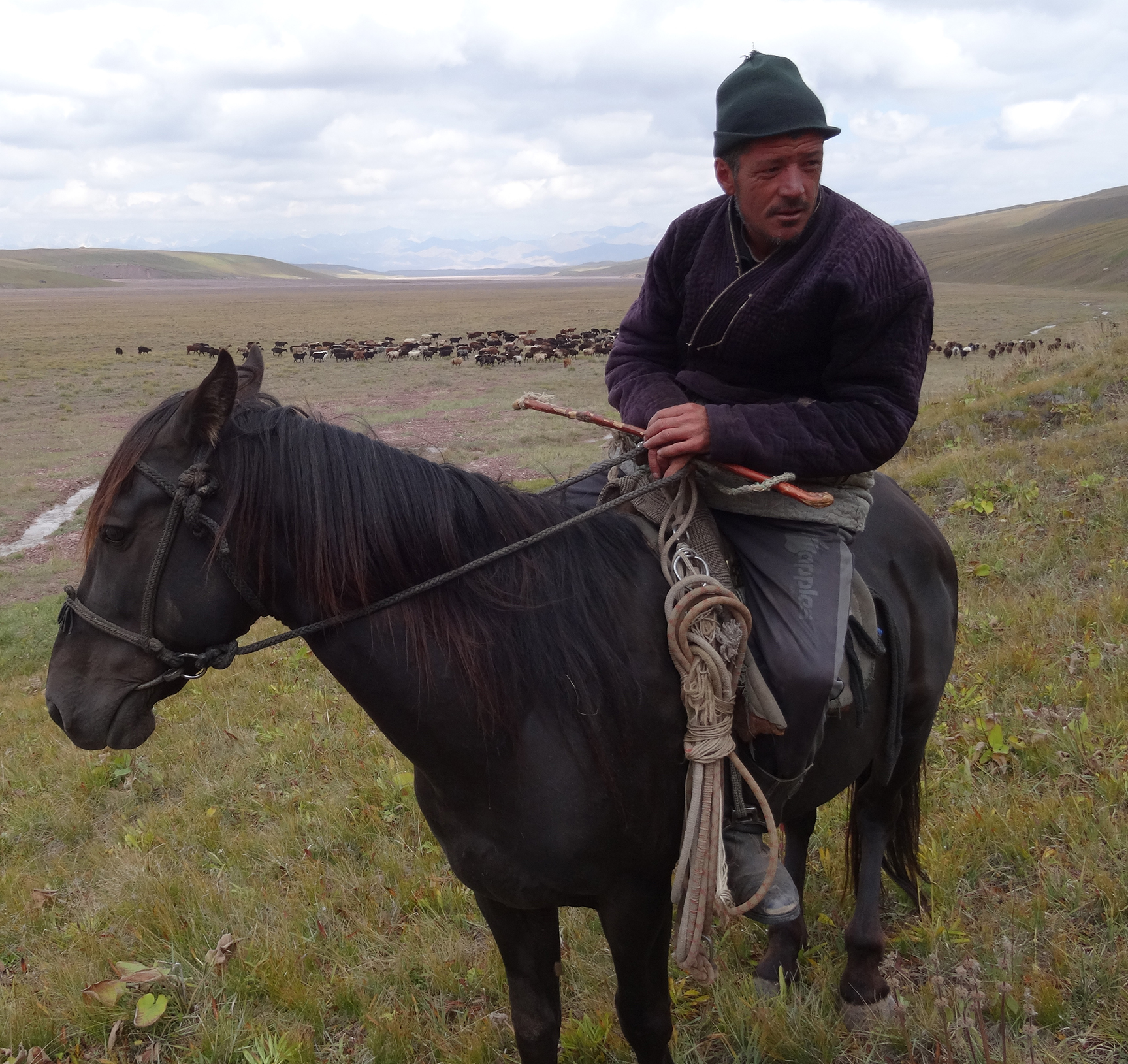 Thanks must go to Sasha our driver for getting us into base camp, Artur our cook, for some fantastic culinary delights and our two porters Sasha and Dima for helping with some heavy loads up to advanced base camp.
Another very successful ISM Kyrgyzstan Virgin Summits Expedition.
Adrian Nelhams