Reflecting on my winter icefall climbing
Comfortably confined at home, I've enjoyed reflecting on my ice climbing season that's just come to an end, with time now to get some memories out.
It's been a tricky season from a meteorological point of view, temperatures have been unnaturally warm for much of the season. These warmer temperatures have meant that the ice at lower altitudes or routes on sunny aspects didn't form as well as normal or in some cases didn't form at all.
But as usual, as with all my guiding, you need to plan well and adapt to the conditions, resulting in the teams' climbing some great ice and also meeting some awesome people, and that's why I love my job.

We started in mid-January with our 'Ice Climbing Skills' - Level 1 instructional course with John and Steve: we headed for the Swiss Alps, and to the village of Arolla which offers great terrain for teaching foundation skills. The ice was thinner than usual, but this meant they had to develop good technique and understand more about the environment around them as we covered all the basic skills of icefall climbing.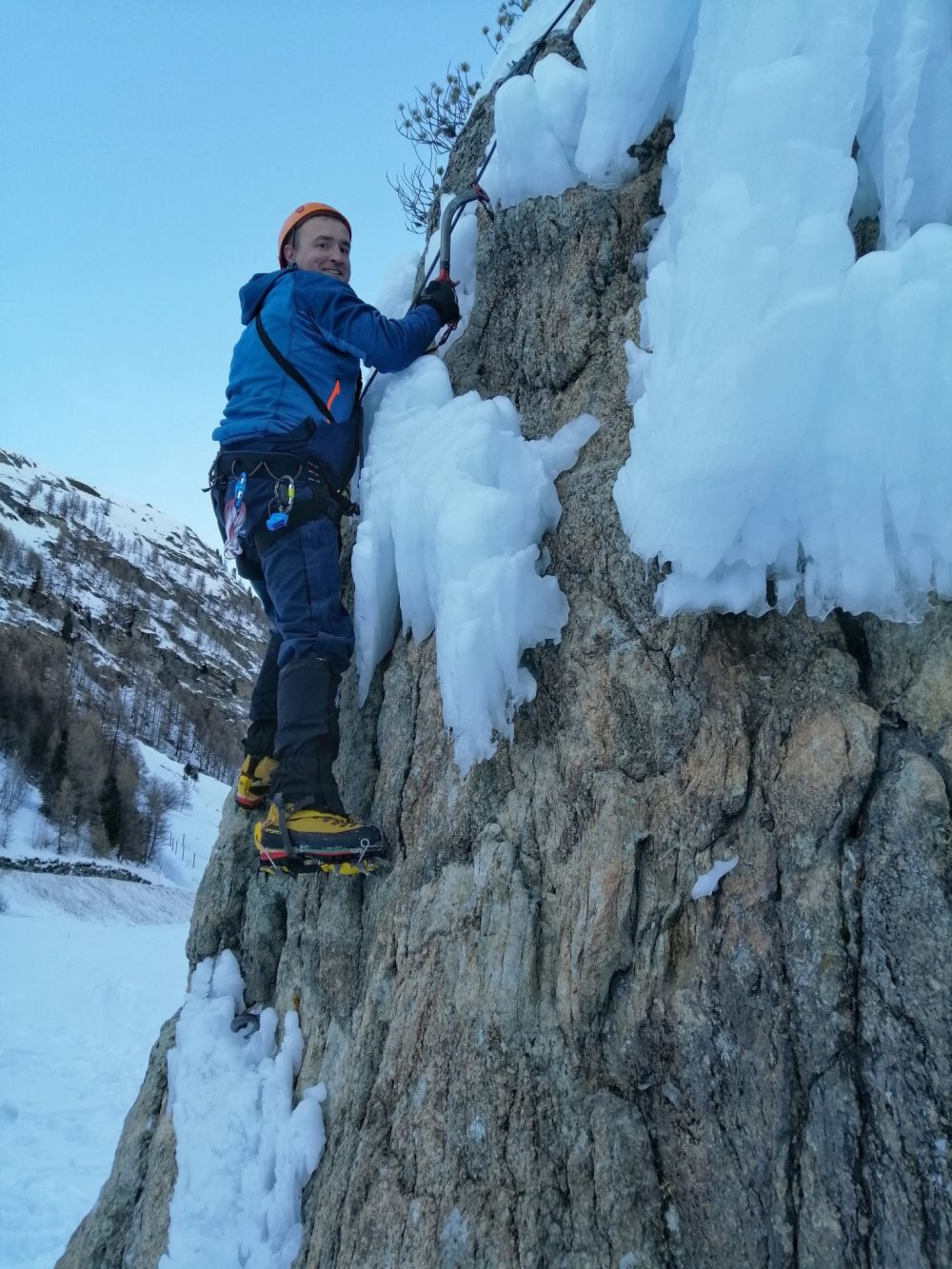 My next week was the Classic Alpine Icefalls – Level 2 course, which followed on from the previous week developing John's skills and climbing more technical ice lines. John is a talented and strong climber and his icefall climbing skills and techniques developed quickly which gave me the confidence to feel that he was now ready to learn the skills that underpin safe lead climbing. The Classic Alpine Icefall course need not just be about guided climbing but those that develop well throughout a week might get the chance to lead and understand more about the risks and skills around lead climbing and so can become more independent over time.

The week was based around Cogne, in the Gran Paradiso National Park, Italy, a place where I've been climbing for over 30 years. It always has some surprises; this week I managed to climb a line I've never climbed before. How cool is that!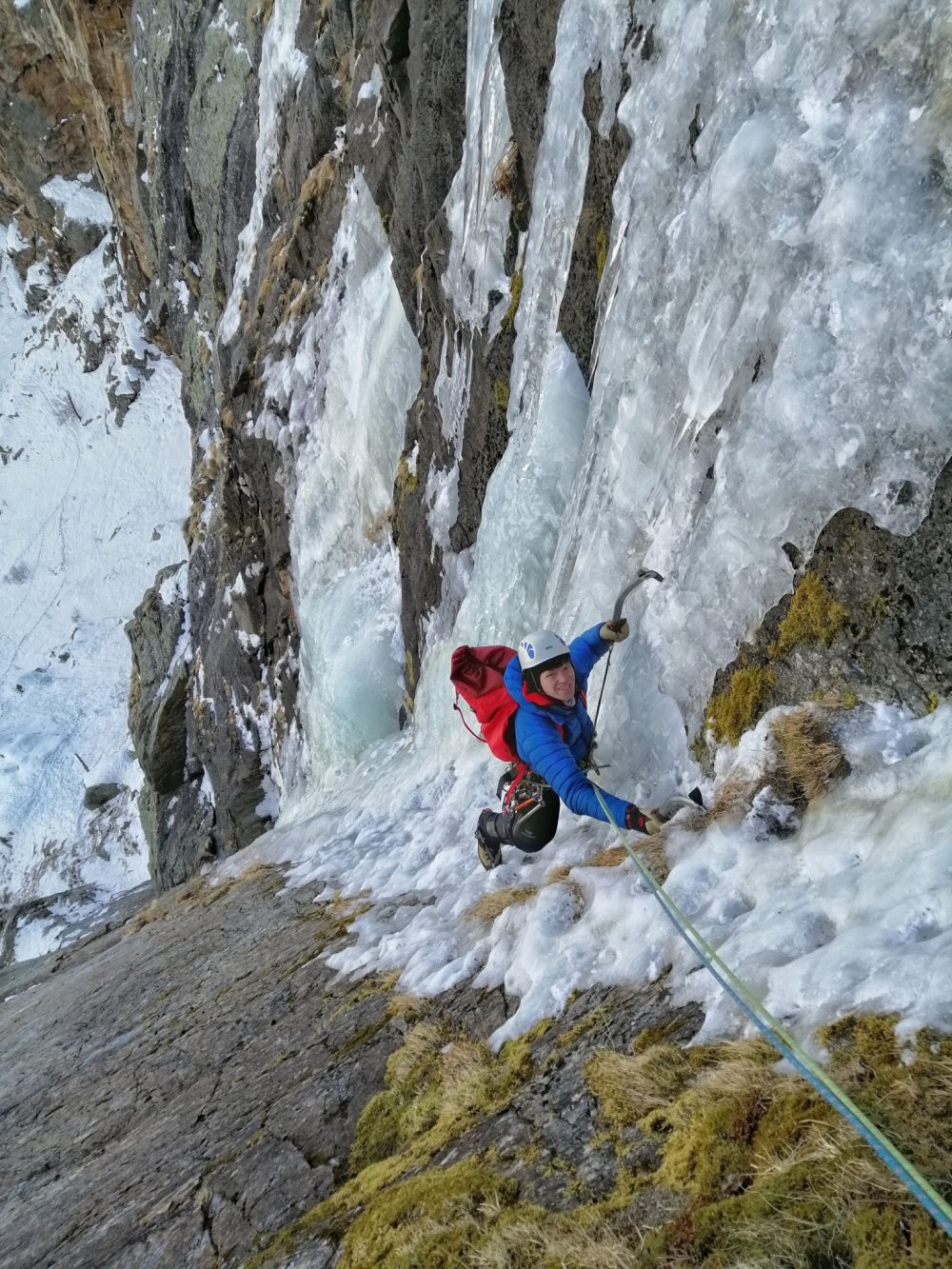 One day of rest and I'm back to Cogne guiding a week Richard and Harry, a father and son duo who had booked onto a 'Classic Alpine Ice' – Level 2 course. They were two fit and keen lads that liked to be challenged, and after four days with no previous experience they managed to climb a grade 5 icefall, which is fantastic.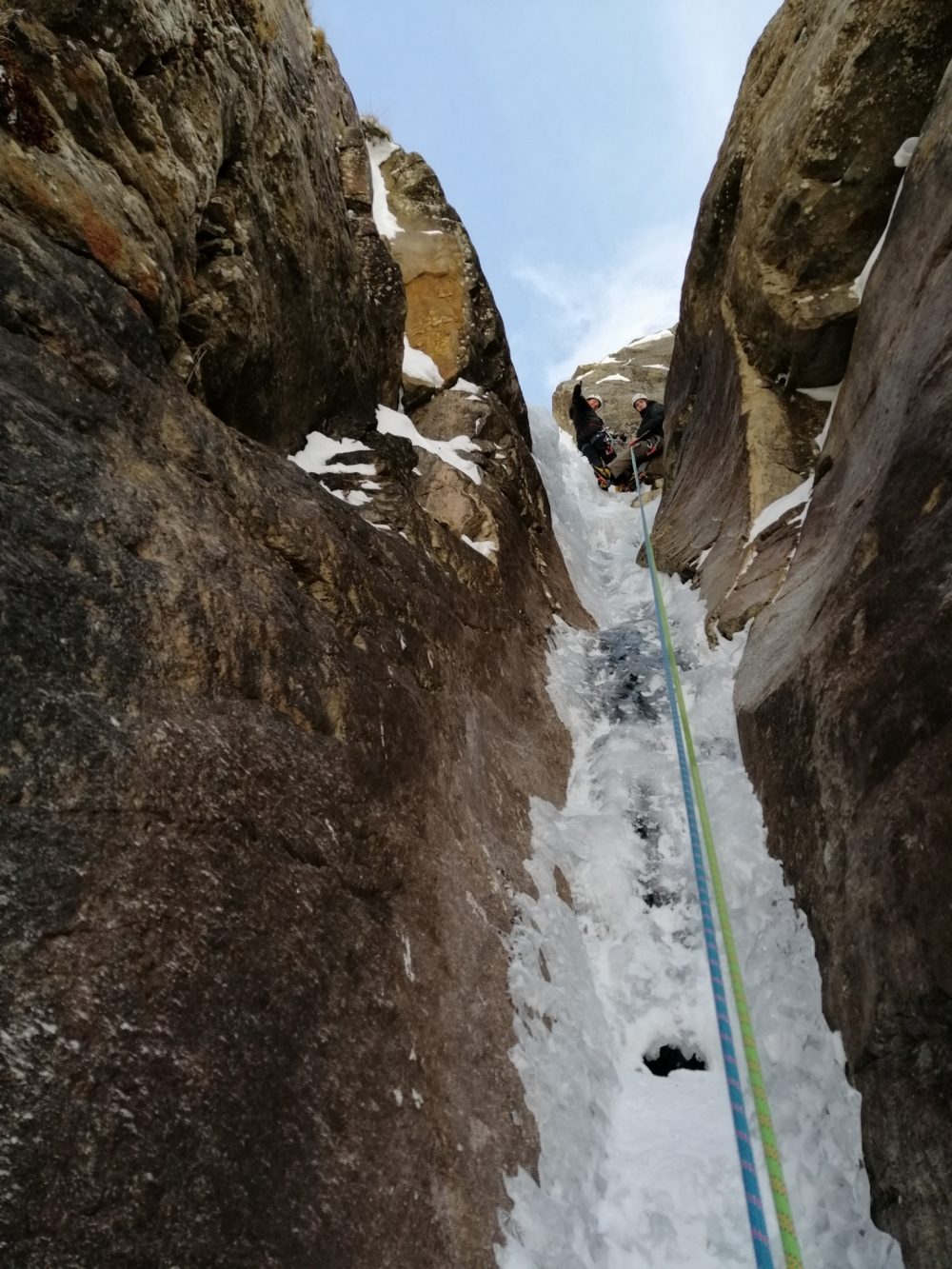 Same place (Cogne) but a very different atmosphere for my week with the mostly Scottish team of Iain, Martin and Shane. A fun week with a relaxed feel, focused on learning all the ice climbing skills to help develop their summer alpinism and also to have a good time, with many laughs and jokes. That doesn't mean that we didn't make some serious progress through the week!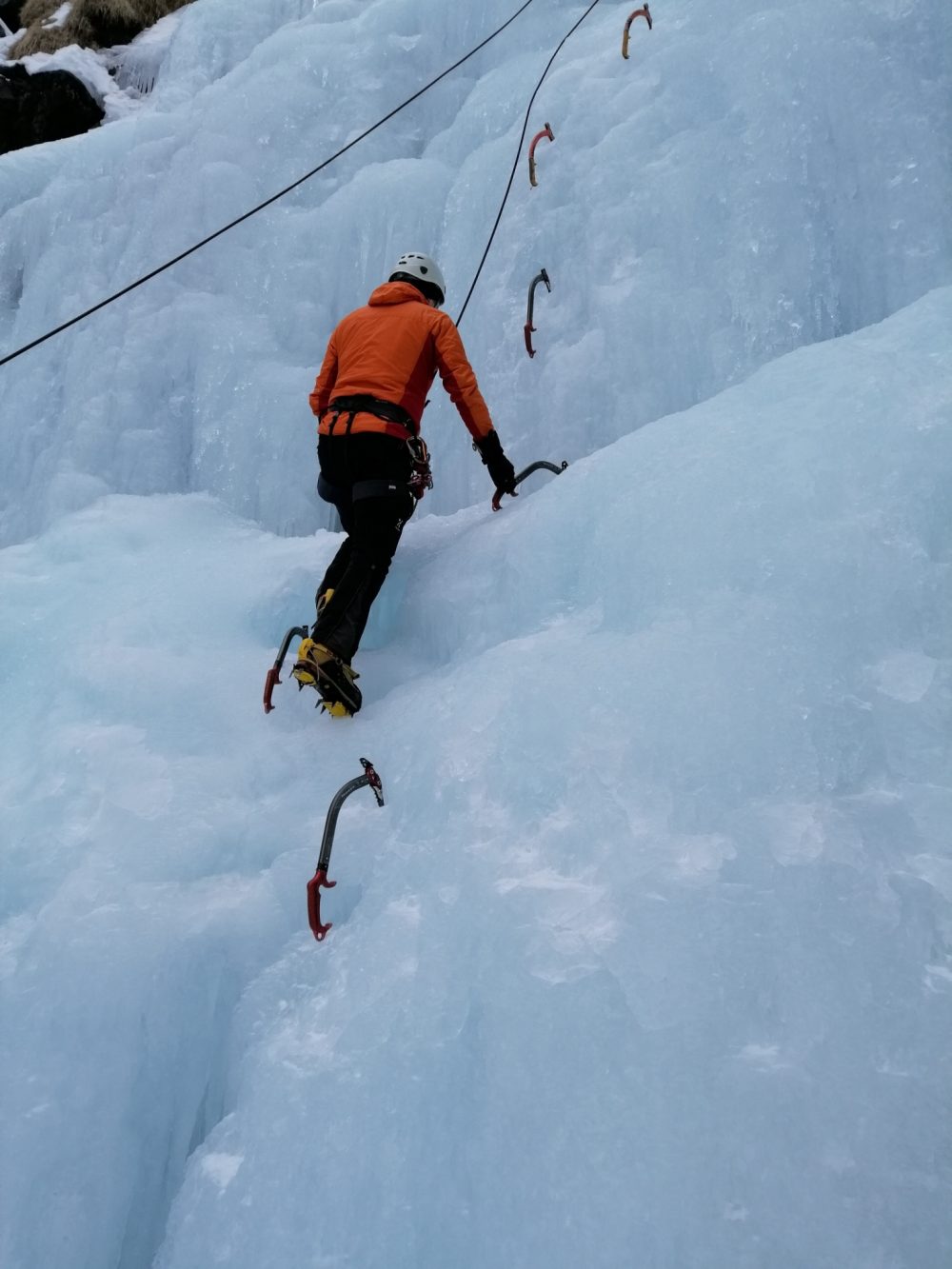 As much as I love Cogne, I had to look for another venue for the next 'Technical Alpine Ice' - Level 3 course. The unusual warm weather melted some ice climbs, and made others too dangerous, and everybody was crowding many of the few safe lines left.

I made the decision to drive further afield to see another place, and climb in a quieter venue.
Jim and Richard were up for some technical and steeper ice, which is what they got! It evolved as a bit of a nomadic week, between Valle d'Aosta and Valle Argentera (near Sestriere) but it made for some high quality icefall climbing with no-one else around.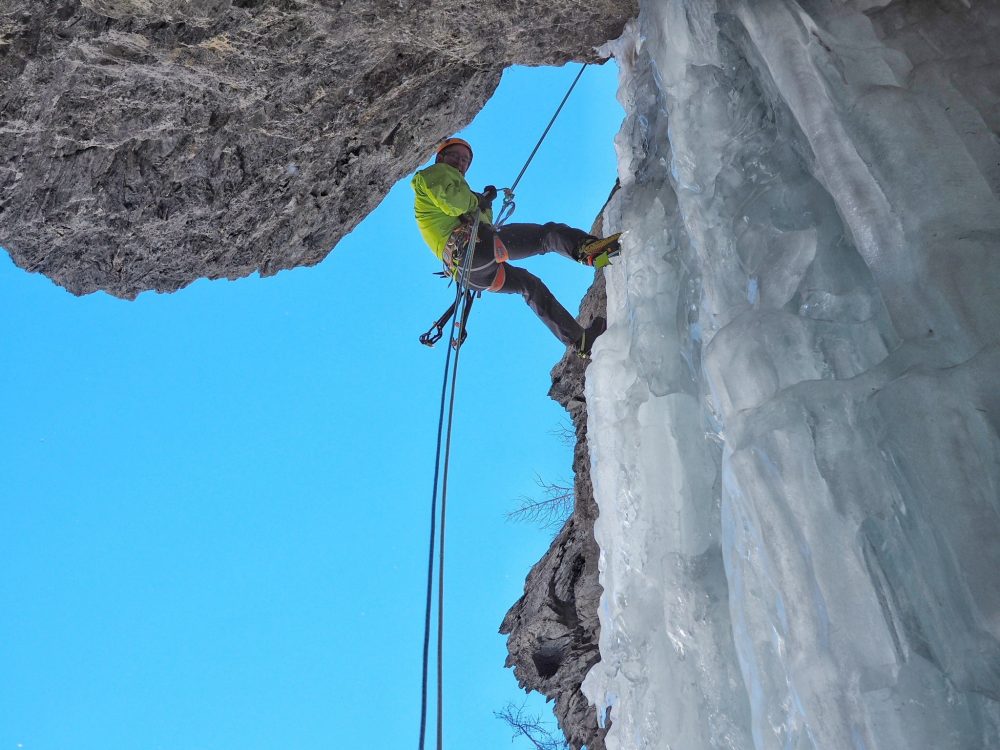 It's been a challenging but fun season, I want to warmly thank all the people who tied on with me.
I hope you leaned lots and had fun. I did!

Thank you
Paolo Intropido