Winter Training - Is it the Real Deal? By Adrian Nelhams
​With sweat running down my arms and dripping off the handlebars and Massive Attack playing full blast in my ears, I think that this must be doing me some good.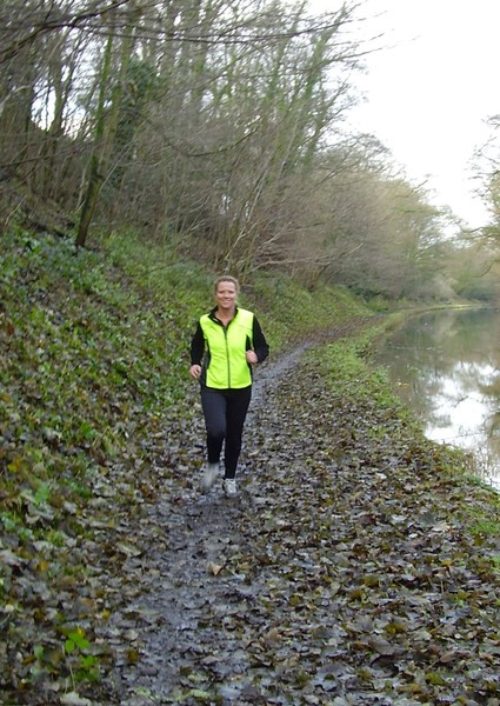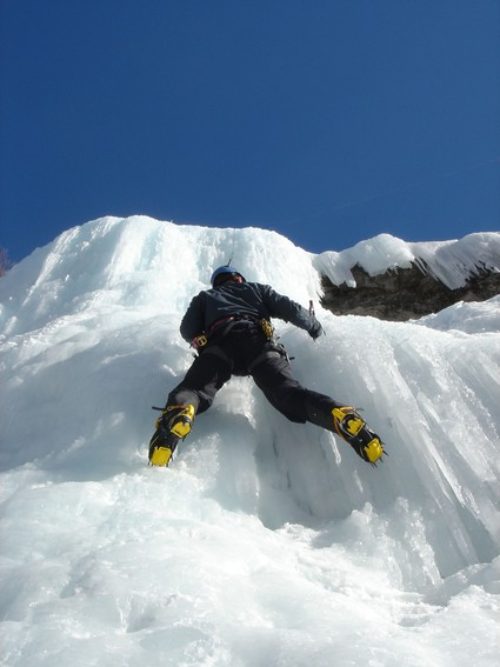 An hour clicks by and my heart rate monitor beeps in tune to my legs coming to an abrupt stop, no free wheeling here.

If you're into cycling you'll know that a turbo trainer is a great way to keep up the training especially when the weather's foul outside. It's not everyone's cuppa, but it is a great way to stay in shape, especially if the weather's bad, it's dark or if you have limited time.

It's a bit like climbing walls. They are a great bolt-hole during bad weather and the long dark winter evenings after work. They are also a great way to keep fit and strong and you benefit from the social aspect and catching up with friends. However without structure to your sessions, climbing walls don't teach you how to climb better. Even with a lot of well structured sessions, using indoor walls or spending hours on the turbo trainer won't prepare you completely for the real deal of getting out there and doing it.

At the indoor wall you can practice falling off, which will help you push on when you are above the last bolt, or help you not to try and clip to soon. You can boulder, practising your technique, timing and body positioning while increasing your short burst power. Find a slabby part of the wall where you can top rope and practice weighting your feet well and improving your balance and body positioning. Try climbing this one handed, no handed or even with your eyes closed and just feeling your way up.

Climbing walls may also teach you some bad habits, like switching off and following a line of coloured holds which someone else has placed, rather than thinking for yourself and working out which hold you want to use. You will know this if you climb a route using just one colour holds and then go back up the same line using a lot of different coloured holds, which can sometimes be more difficult and more tiring. It makes you think for yourself to make the right choice of foot and hand holds to suit you. It can also take twice as long!

Try it. Feel for holds which suit you best. You are now starting to think about other aspects of climbing rather than just following a line that someone else has placed for you to follow. Even thinking through all your indoor climbing sessions is only painting part of the overall picture of climbing outdoors. Like the turbo trainer it's no substitute if you want to cycle/climb better outdoors.

This was something that struck me and started me thinking about my training again. You have to keep checking yourself, as it's always an easy option to stay indoors.

I was out on the bike for a couple of hours and immediately felt it in the legs, which I was quite surprised about as I'd done a lot of sessions on the turbo trainer. Nothing prepares you for steep little changes in incline, fast descents and reading the road, wet leaves, bumps, narrow lanes, pot holes, changing gear to keep the legs spinning, the wind, a rain shower, growing tired and needing food, traffic….it's endless.

My hour on the turbo trainer normally uses up a measly 500 calories compared to a bike ride outside recently when I burnt 2000 calories! That apart, its all the other stuff you get from being outdoors, that makes it all worthwhile. A real adventure, that builds your mental strength within.

In climbing it's the strength you get by being up high on steep and exposed places, climbing in the rain or through a storm. Endlessly sorting ropes or abseiling back down again in the dark and then dealing with a snagged rope. It's the route finding, reading the rock, or specific moves on steeper, harder ground. Moving above a piece of placed protection, trusting it, staying relaxed and continuing climbing.

It is dealing with being tired through the day but having to continue to get down, or feeling the cold because you haven't got the right clothes on. Carrying your ruc-sac all day, sorting kit, uncoiling and coiling ropes. Being patient and looking after your partner while s/he is leading, and understanding their own highs and lows.

Reading and understanding the weather, being confident on wet rock. The list is endless. It's only by getting out there and doing it that you find out about these things. The indoor wall helps but there really is no substitute for getting out amongst it.

Anyway, today it's raining. I headed out for a run earlier and didn't realise how cold, wet and windy it was on the tops. Absolutely caked in mud and wet through to the undies, Sally hosing me down outside before I was allowed back in!

But, I have to say what a great time I had - it was worth a hundred sessions in the gym. The cloud lifted a little and revealed the beautiful colours of the valley below with all the bright green fields and changing colours of autumn and animals grazing - superb. Cold yes, wet through yes, but still smiling and feeling like I could take on anything else today!

Adventures don't happen from sitting around or replacing the outdoors with indoor alternatives. Sure they all help, and are better than nothing in a hectic work/family life. But next time it's dark and raining this winter, think about putting on some warm clothes, your running shoes and a headlamp and go out and have an adventure. It's not just about heart rates, how many calories you burn or reps on the indoor climbing wall - it's about experiencing the 'real deal'.

Best of all, come over to the Alps for some icefall climbing!!