Expeditions & Treks
We specialise in 'alpine-style' expeditions to the Greater Ranges, running trips each year to Kyrgyzstan, The Andes, and Greenland; as well as private expeditions elsewhere.
Testimonials For ISM
"What an incredible week learning the basics of Mountaineering. The course is perfectly balanced between summiting high alpine peaks and learning rope, climbing and glacier skills.
William 2021
Learned loads and acclimatised well during the course. Its obviously been very carefully planned. Guiding and Instruction was excellent. Anders was fantastic throughout and made the whole course really good fun. A very professional instructor with a great sense of humour. Highly recommended.
Leigh Ritchie
Summits & Skills 4000m (Instructional Course)
Thanks for a great week, in some pretty challenging and extreme conditions. Thanks for keeping us safe, teaching us loads, and being all round fantastic fun. I'd look forward to coming on another trip with you guiding.
Steve
Ski Grand St Bernard
Team Spotlight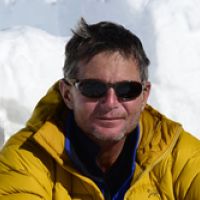 ISM Director and IFMGA British Mountain Guide
Terry learnt to climb on the gritstone edges of the Peak District then after graduating from Leeds University he decided to make his living in the outdoors, moving to North Wales to work at Plas y Brenin…
Read More