Steve Monks
ISM DIrector and IFMGA British Mountain Guide
​A well known international climber, Steve has climbed and explored all over the world.
For many years he has spent the summer season in the Alps followed by another summer based in Australia, where he is renowned locally for pioneering climbs in some of that country's wildest places - climbs such as the incredible 'Totem Pole' sea stack in Tasmania. Notable Alpine achievements include early ascents of the Supercouloir on Mt Blanc du Tacul and 'Gulliver's Travels' on the Grand Capucin, as well as a solo ascent of the Eiger North face. He still climbs to an extremely high standard on both rock and ice - when climbing with him you can't fail to learn a lot and his boundless enthusiasm is sure to rub off!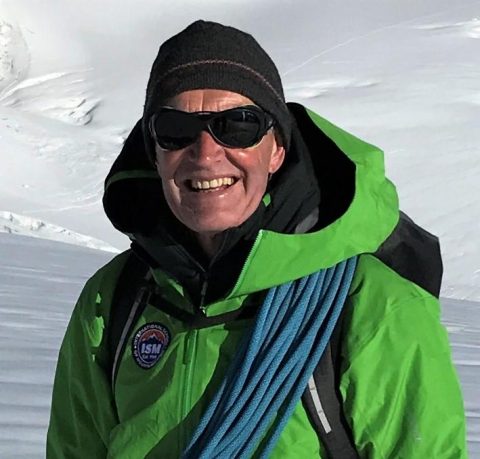 Testimonials For ISM
Thanks for a great week, in some pretty challenging and extreme conditions. Thanks for keeping us safe, teaching us loads, and being all round fantastic fun. I'd look forward to coming on another trip with you guiding.
Steve
Ski Grand St Bernard
The course was excellent, lots of variety and provided me with a good range of skills. Loved reaching the summit of the Weissmeis, for such a nervous and unconfident novice like me, I gained a real sense of achievement from the ascent and the whole week. Huge thanks to Pat.