Steve Monks
ISM DIrector and IFMGA British Mountain Guide
​A well known international climber, Steve has climbed and explored all over the world.
For many years he has spent the summer season in the Alps followed by another summer based in Australia, where he is renowned locally for pioneering climbs in some of that country's wildest places - climbs such as the incredible 'Totem Pole' sea stack in Tasmania. Notable Alpine achievements include early ascents of the Supercouloir on Mt Blanc du Tacul and 'Gulliver's Travels' on the Grand Capucin, as well as a solo ascent of the Eiger North face. He still climbs to an extremely high standard on both rock and ice - when climbing with him you can't fail to learn a lot and his boundless enthusiasm is sure to rub off!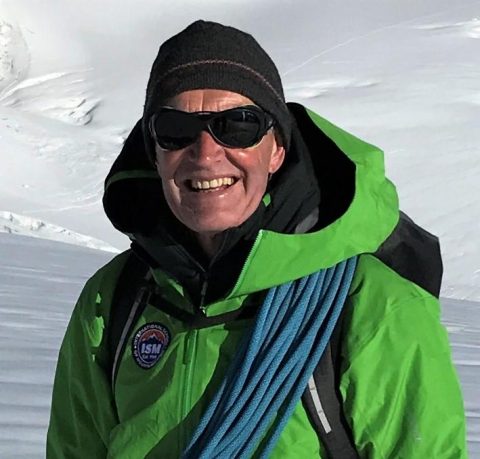 Testimonials For ISM
Thanks for organising an excellent week. The course format, accommodation and set up was perfect. The guide was outstanding and gave us a full week of constructive tuition. I was able to put his training into practice the following week when I met up with a friend and did the Cosmiques Arrete.
R W (2017)
Classic AlpinISM (Instructional Course)
Perfectly paced and tailored, great variety of skills learned. Guiding and Instruction? Thomas was fab! Everything was pitched at the right level (no pun intended), safety was always paramount and everyone had so much fun learning everything.
The course content was brilliant. No knocking whatsoever. We had Jacky for the duration, and his experience shines through and his leadership. He taught me a lot of things, not just the black and white of things but actually quick methods to overcome tricky situations!
Andy Challenor
Summits & Skills 4000m (Instructional Course)