Steve Monks
ISM DIrector and IFMGA British Mountain Guide
​A well known international climber, Steve has climbed and explored all over the world.
For many years he has spent the summer season in the Alps followed by another summer based in Australia, where he is renowned locally for pioneering climbs in some of that country's wildest places - climbs such as the incredible 'Totem Pole' sea stack in Tasmania. Notable Alpine achievements include early ascents of the Supercouloir on Mt Blanc du Tacul and 'Gulliver's Travels' on the Grand Capucin, as well as a solo ascent of the Eiger North face. He still climbs to an extremely high standard on both rock and ice - when climbing with him you can't fail to learn a lot and his boundless enthusiasm is sure to rub off!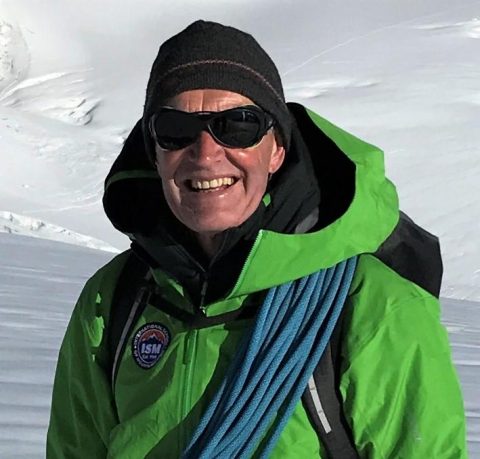 Testimonials For ISM
Thanks for organising an excellent week. The course format, accommodation and set up was perfect. The guide was outstanding and gave us a full week of constructive tuition. I was able to put his training into practice the following week when I met up with a friend and did the Cosmiques Arrete.
R W (2017)
Classic AlpinISM (Instructional Course)
I just wanted to thank you as well as Mark, our guide for the amazing week. The course was well organized and was just perfect for a beginner to mountaineering. We couldn't have wished for a better adventure. The memories are irreplaceable.
Learned loads and acclimatised well during the course. Its obviously been very carefully planned. Guiding and Instruction was excellent. Anders was fantastic throughout and made the whole course really good fun. A very professional instructor with a great sense of humour. Highly recommended.
Leigh Ritchie
Summits & Skills 4000m (Instructional Course)