Ice Climbing
Courses run by expert ice climbers with a wealth of experience
ISM Ice Climbing courses are run by professionals who are expert ice climbers, and have a wealth of experience from around the world.
The Alps has always provided great winter climbing conditions with typically low and stable temperatures forming some amazing ice. Conditions are generally at their best during January and February. The icefalls in the Canadian Rockies come into their own during March, when the weather is slightly warmer and the days longer.
Testimonials For ISM
"What an incredible week learning the basics of Mountaineering. The course is perfectly balanced between summiting high alpine peaks and learning rope, climbing and glacier skills.
William 2021
Thank you very much for an enjoyable and inspiring week in the Alps, and for your patience and good humour throughout. You have a completely satisfied customer and I hope to join another ISM course sometime in the future.
Michael Firth
Classic AlpinISM (Instructional Course)
Thanks for a fantastic week. It was really one of the best things I have ever done. I learned a lot during the week, not only about climbing technique, but also about attitude.
Lachlan MacGregor
Bernese Oberland 4000ers
Team Spotlight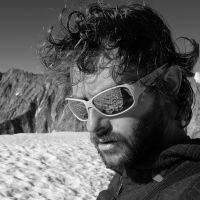 IFMGA Italian Mountain Guide
Tommaso is a an experienced Italian mountain guide and regular year-round ISM team member. He loves the mountains and helping people to connect and find happiness in nature.
Read More