Terry Ralphs
ISM Director and IFMGA British Mountain Guide
Terry learnt to climb on the gritstone edges of the Peak District then after graduating from Leeds University he decided to make his living in the outdoors, moving to North Wales to work at Plas y Brenin before guiding in the Himalaya leading treks and trekking peak expeditions.
Now based in Leysin, Terry now guides through the winter, spring and summer in the Alps and loves the changes of activity that each season brings. He feels that the wide-ranging programme of ISM gives him variety in his guiding work that would be difficult to find elsewhere. In his free time he remains a dedicated enthusiastic climber with a penchant for long and sustained rock routes such as those in Yosemite and Spain. He has a craftsmanlike approach to his climbing with a precise and controlled technique – whether on ice or rock you can learn a lot just by watching him climb.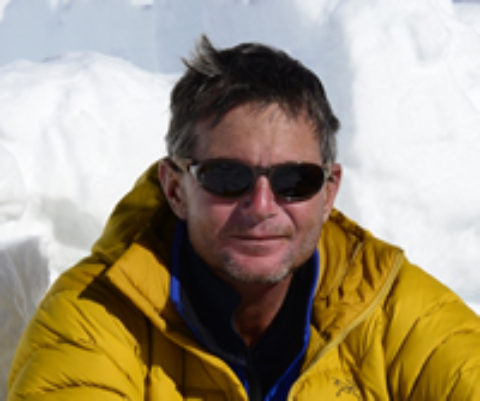 Testimonials For ISM
Terry was a wonderful guide and made everything fun, laid-back and an overall good experience. I would be happy to ski or climb with him again. All the logistics in Leysin and in Italy went smoothly. A really nice time.
KL (2017)
Advanced Ski Touring Skills (Instructional Course)
"I loved the course and Terry was great. I learned a lot and had a lot of fun and feel confident and secure in my technique".
Please pass on my very, very sincere thanks to Thomas, Daniel & Christian. They are truly quality people! Patient, understanding, professional, and wonderful ambassadors for your company. I have experienced many guides over my 50 years in climbing and they rank right up there with the very best.
David Hughes
Mont Blanc Ascent