Ice Climbing
Courses run by expert ice climbers with a wealth of experience
ISM Ice Climbing courses are run by professionals who are expert ice climbers, and have a wealth of experience from around the world.
The Alps has always provided great winter climbing conditions with typically low and stable temperatures forming some amazing ice. Conditions are generally at their best during January and February. The icefalls in the Canadian Rockies come into their own during March, when the weather is slightly warmer and the days longer.
Testimonials For ISM
Please pass on my very, very sincere thanks to Thomas, Daniel & Christian. They are truly quality people! Patient, understanding, professional, and wonderful ambassadors for your company. I have experienced many guides over my 50 years in climbing and they rank right up there with the very best.
David Hughes
Mont Blanc Ascent
The course content was brilliant. No knocking whatsoever. We had Jacky for the duration, and his experience shines through and his leadership. He taught me a lot of things, not just the black and white of things but actually quick methods to overcome tricky situations!
Andy Challenor
Summits & Skills 4000m (Instructional Course)
The classic alpinism course last week led by Swedish Daniel was excellent! The itinerary was really well planned taking into account the less than perfect weather and the abilities and aspirations of the group - we all learned loads.
Chris Ward
Classic AlpinISM (Instructional Course)
Team Spotlight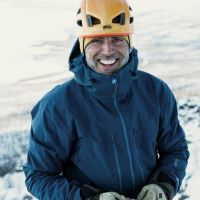 IFMGA Swedish Mountain Guide
Christian likes exploring the mountains in any mountain range and particularly loves the solitude and wilderness of northern Scandinavia.
Read More