UK Classic Rock Summer Challenge
If you're looking for some inspiration and focus for your rock climbing this summer, whether that's to develop your existing skills or perhaps to enjoy some great British traditional rock climbing, why not get some inspiration from the pages of the late Ken Wilson's iconic book 'Classic Rock'?
To celebrate the 55th Anniversary of the Joe Brown Shops in Snowdonia, we've teamed up with our retail partners, The Climbers Shop and Joe Brown Shops and UKClimbing to offer you a fantastic summer rock climbing challenge in the UK.
In 2021, we challenge you to focus your energy this summer exploring these 15 Classic Rock climbs in the Lake District and/or 21 in Snowdonia, enjoying some of the best climbing at the grade; all of which are below VS.
Complete either the 'Lake District Classic Rock Summer Challenge' or the 'Snowdonia Classic Rock Challenge' (or both if you are feeling keen!) by climbing all the routes from the iconic book Classic Rock, and you'll get not only the satisfaction of all those adventurous days out trad. climbing and exploring the magnificent UK mountains, but a serious dose of FUN too! It's what climbing is all about! On top of that you will also get a digital £20 voucher e-mailed to you to spend at either The Climbers Shop in the Lake District or The Joe Brown Shops in North Wales plus a FREE three-month subscription to the brilliant Rockfax Digital.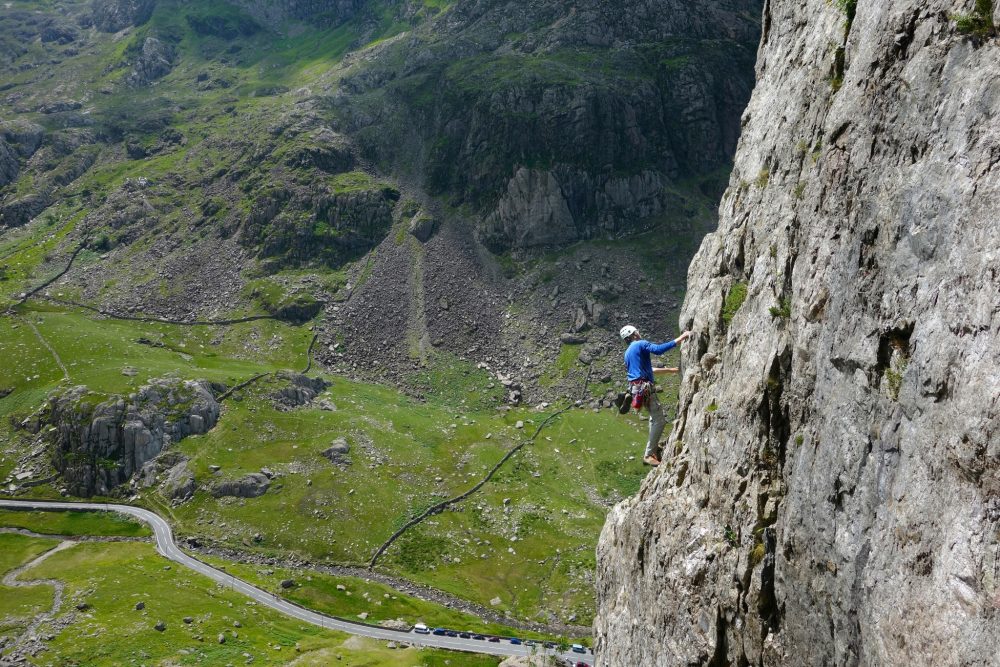 These historical routes, we hope will offer you an amazing journey and adventure through some of the most iconic routes in the UK, as well as, for some, a vehicle to help focus precious time developing your rock climbing skills to become more independent, or perhaps prepare you for a guided experience.
All the Lake District routes have been climbed in a single 24-hour period, but we want you to enjoy a more leisurely approach, exploring these iconic routes over the whole summer, focusing your energy on spending more time outdoors, as we slowly come out of local and national restrictions and are able to travel more freely in the UK again.
There are 15 classic rock routes from Very Difficult (VD) to Very Severe (VS) in the Lake District mountains
There are 21 classic rock routes from Difficult (D) to Very Severe (VS) in and around the Snowdonia mountains in Wales
Even if you choose to do only a few of these classic routes, it's a great way to plan your outdoor climbing.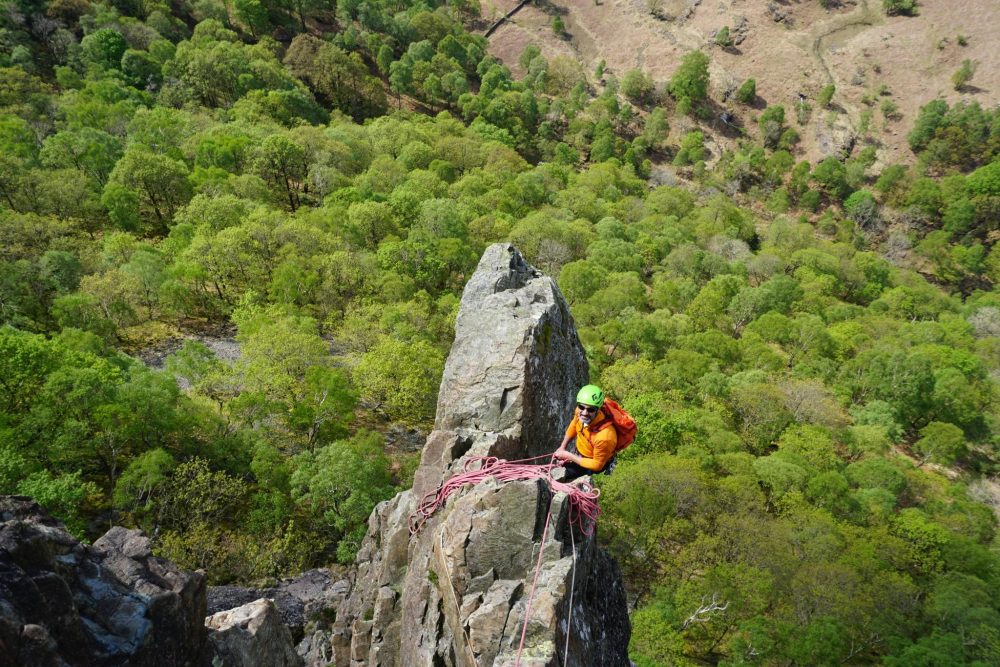 We are here to help

If you need any extra instruction to help kick start your summer climbing, building skills and confidence to help you enjoy some of these classic routes independently, or if you would prefer a guided experience, perhaps trying outdoor climbing for the first time, on these or other routes please get in touch with the ISM office. We can talk through what you would like to get out of your climbing, whether you are new to outdoor climbing or moving from indoors to climbing outdoors.
If you need help and advice about your trad. climbing rack, need new ropes or have any other equipment or clothing questions, The Climbers Shop and Joe Brown Shops are happy to help either in store or on-line.
We hope you enjoy a great summer of rock climbing!
Classic Rock - Lake District routes
Bowfell Buttress (HS 4b) - Bowfell
Ash Tree Slab (VD) – Gimmer Crag
'C' Route (S 4b) – Gimmer Crag
Bracket and Slab Climb (VS 4b) – Gimmer Crag
Little Chamonix (VD) – Shepherds Crag
Troutdale Pinnacle (S) – Black Crag
Gillercombe Buttress (S 4a) - Gillercombe
New West Climb (VD) - Pillar
Rib & Slab Climb (HS 4b) - Pillar
The Wasdale Crack (HS 4c) – Napes Needle
Needle Ridge (VD) – The Napes
Tophet Wall (HS 4b) – The Napes
Moss Ghyll Grooves (VS 4c) – Scafell Crag
Jone's Route Direct (HS 4b) – Scafell Crag
Murray's Route (S 4a) – Dow Crag
For information on climbing grades and grade comparisons to help with understanding the grades of any routes then have a look at a short article HERE
Classic Rock - Wales routes
Great Gully (S) – Craig Yr Ysfa
Gashed Crag (VD) – Tryfan
Overlapping Ridge Route (D) – Tryfan
Grooved Arete (HVD 4a) – Tryfan
Direct Route (VD) – Tryfan
Pulpit Route (VD) – Tryfan
Direct Route (VS 4c) – Glyder Fach
Hope (VD) – Idwal Slabs, Cwm Idwal
Lazarus (S 4a) – Idwal Slabs, Cwm Idwal
The Arete (VD) – Idwal Slabs, Cwm Idwal
Grey Slab (VS 4b) – Glyder Fawr
Nea (VS 4b) - Clogwyn y Grochan
Crackstone Rib (S 4a) – Carreg Wasted
The Wrinkle (VD) – Carreg Wasted
Flying Buttress (VD) – Dinas Cromlech
Spiral Stairs (VD) – Dinas Cromlech
The Cracks (HS 4c) – Dinas Mot
Main Wall (HS 4b) – Cyrn Las
Avalanche/Red Wall/Longlands (S 4b) – Y Lliwedd
Creagh Dhu Wall (HS 4b) – Craig y Castell (Tremadog)
Will o' the Wisp (HVD) - Craig Cywarch