Enrico Mosetti
IFMGA Italian Mountain Guide
Enrico is for sure one of the best steep skiers of this time. In 2017 he became the youngest IFMGA guide in Friuli Venezia Giulia area, where for the past few years he has also been working as an avalanche forecaster. He skied lots of steep classic lines around Julian Alps and the Dolomites. He has been on several ski trip/expedition, skied from 6000 meters peaks in the Cordillera Blanca (2015), attempted Laila peak in Karakorum (2016), skied in the Svaneti range on Caucasus (2017), same season in New Zeland winning the first edition of the Skiolet d'or for the first descent of Caroline face on Aoraki/mount Cook, last spring again in Peru in Cordillera Vilcanota. He is a trusted guide with lots of experience and knowledge on snow safety with a great eye for finding amazing lines. Enrico also has a huge amount of ability and experience alpine, mixed and icefall climbing making first ascents close to home in the Julian Alps both ice and mixed climbing, and in the summer of 2018 he took part to an expedition in Zanskar (India) where he completed a first ascent of a 6000m virgin summit which won him the Paolo Consiglio award. Enrico's also a passionate climber who has also put up many new sport routes in east of Italy, Slovenia, Croatia and Bosnia.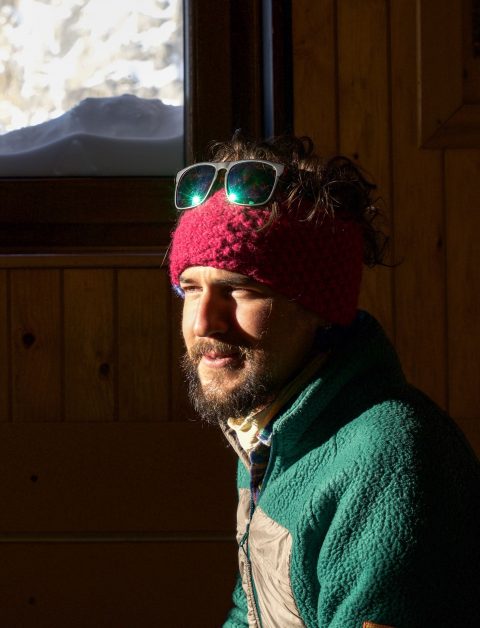 Testimonials For ISM
This was a fantastic trip. Paolo was excellent. The accommodation great. All helped along by wall to wall sunshine, stunning arctic scenery and some superb snow, so no problems as far as I'm concerned.
Steve (2017)
Ski Lyngen Alps Norway
Terry was a wonderful guide and made everything fun, laid-back and an overall good experience. I would be happy to ski or climb with him again. All the logistics in Leysin and in Italy went smoothly. A really nice time.
KL (2017)
Advanced Ski Touring Skills (Instructional Course)
I just wanted to thank you as well as Mark, our guide for the amazing week. The course was well organized and was just perfect for a beginner to mountaineering. We couldn't have wished for a better adventure. The memories are irreplaceable.