Paolo Intropido
IFMGA Italian Mountain Guide
Born in NW Italy in a region surrounded by mountains, Paolo started to ski and trek as a kid, always wanting to explore 'beyond the next hill'.
He has travelled to ski and climb in Scotland, USA, Canada, Nepal, Chile, Morocco and Mali, but his preferred mountains are in his backyard - the Alps. From Mont Blanc to the Dolomites, a lifetime is not enough to know the whole range. As a Mountain Guide, Paolo is well known for his patient and easy-going attitude. He likes every mountain activity, following the seasons through the year - rock climbing in autumn and spring, ice-climbing and skiing in winter, alpinism in summer - and likes to share this passion. Paolo is proud to be part of the very experienced ISM team and enjoys the international atmosphere of ISM.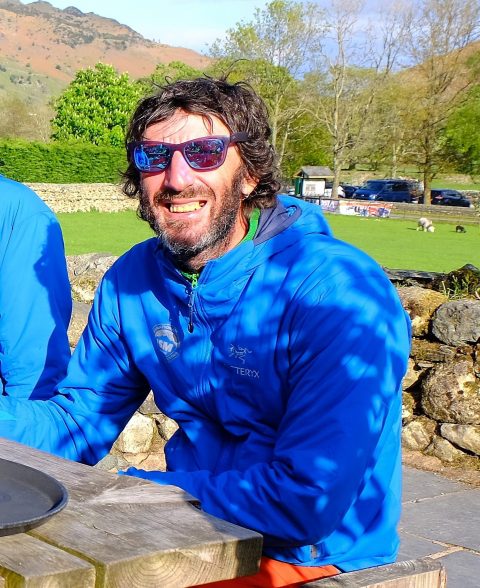 Testimonials For ISM
Perfectly paced and tailored, great variety of skills learned. Guiding and Instruction? Thomas was fab! Everything was pitched at the right level (no pun intended), safety was always paramount and everyone had so much fun learning everything.
Terry was a wonderful guide and made everything fun, laid-back and an overall good experience. I would be happy to ski or climb with him again. All the logistics in Leysin and in Italy went smoothly. A really nice time.
KL (2017)
Advanced Ski Touring Skills (Instructional Course)
​Good mixture of progressive instruction and learning, climbing and guiding. We climbed some very good mountains from good huts and made the best of the mixed weather conditions. The course also used a range of situations and locations to cover a wide range of skills and techniques.
Donald Connolly
Classic AlpinISM (Instructional Course)