Paolo Intropido
IFMGA Italian Mountain Guide
Born in NW Italy in a region surrounded by mountains, Paolo started to ski and trek as a kid, always wanting to explore 'beyond the next hill'.
He has travelled to ski and climb in Scotland, USA, Canada, Nepal, Chile, Morocco and Mali, but his preferred mountains are in his backyard - the Alps. From Mont Blanc to the Dolomites, a lifetime is not enough to know the whole range. As a Mountain Guide, Paolo is well known for his patient and easy-going attitude. He likes every mountain activity, following the seasons through the year - rock climbing in autumn and spring, ice-climbing and skiing in winter, alpinism in summer - and likes to share this passion. Paolo is proud to be part of the very experienced ISM team and enjoys the international atmosphere of ISM.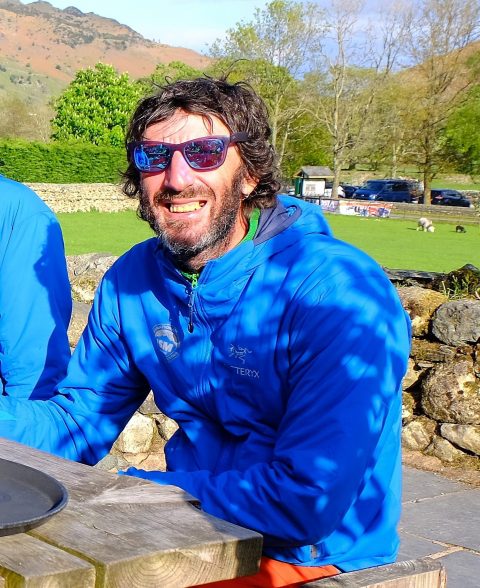 Testimonials For ISM
​Good mixture of progressive instruction and learning, climbing and guiding. We climbed some very good mountains from good huts and made the best of the mixed weather conditions. The course also used a range of situations and locations to cover a wide range of skills and techniques.
Donald Connolly
Classic AlpinISM (Instructional Course)
The classic alpinism course last week led by Swedish Daniel was excellent! The itinerary was really well planned taking into account the less than perfect weather and the abilities and aspirations of the group - we all learned loads.
Chris Ward
Classic AlpinISM (Instructional Course)
Thank you very much for an enjoyable and inspiring week in the Alps, and for your patience and good humour throughout. You have a completely satisfied customer and I hope to join another ISM course sometime in the future.
Michael Firth
Classic AlpinISM (Instructional Course)