Paolo Intropido
IFMGA Italian Mountain Guide
Born in NW Italy in a region surrounded by mountains, Paolo started to ski and trek as a kid, always wanting to explore 'beyond the next hill'.
He has travelled to ski and climb in Scotland, USA, Canada, Nepal, Chile, Morocco and Mali, but his preferred mountains are in his backyard - the Alps. From Mont Blanc to the Dolomites, a lifetime is not enough to know the whole range. As a Mountain Guide, Paolo is well known for his patient and easy-going attitude. He likes every mountain activity, following the seasons through the year - rock climbing in autumn and spring, ice-climbing and skiing in winter, alpinism in summer - and likes to share this passion. Paolo is proud to be part of the very experienced ISM team and enjoys the international atmosphere of ISM.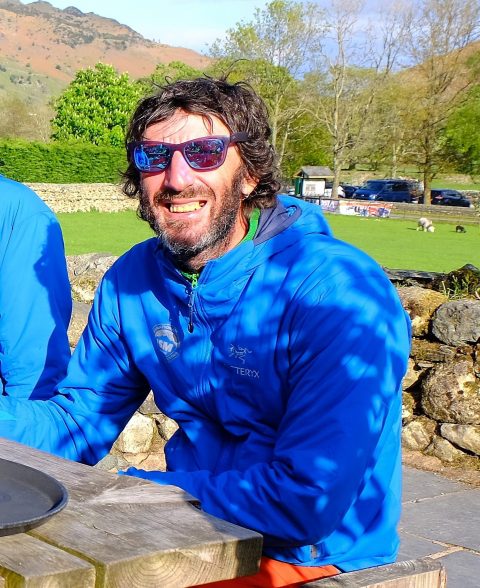 Testimonials For ISM
Thanks for a great week, in some pretty challenging and extreme conditions. Thanks for keeping us safe, teaching us loads, and being all round fantastic fun. I'd look forward to coming on another trip with you guiding.
Steve
Ski Grand St Bernard
Thanks for organising an excellent week. The course format, accommodation and set up was perfect. The guide was outstanding and gave us a full week of constructive tuition. I was able to put his training into practice the following week when I met up with a friend and did the Cosmiques Arrete.
R W (2017)
Classic AlpinISM (Instructional Course)
Learned loads and acclimatised well during the course. Its obviously been very carefully planned. Guiding and Instruction was excellent. Anders was fantastic throughout and made the whole course really good fun. A very professional instructor with a great sense of humour. Highly recommended.
Leigh Ritchie
Summits & Skills 4000m (Instructional Course)