Custom Weeks
Instructional & Guided Skiing
Do you want something a little more bespoke, organising and planning a trip for a student or friendship group or maybe would just like different dates to what ISM have advertised?
The ISM can help you plan and arrange custom climbing and mountaineering weeks of both instruction and/or guided climbing either just different dates to what we have advertised or bespoke to what you want to get out of the trip.
Dates & Booking
Custom Off Piste Ski Touring 2
Course Highlights
Flexibility of any summer course dates
Help you plan a bespoke itinerary of instruction and/or guided climbing
Enjoy a custom week with a student or friendship group
Expert guiding and instruction from experienced ISM Guides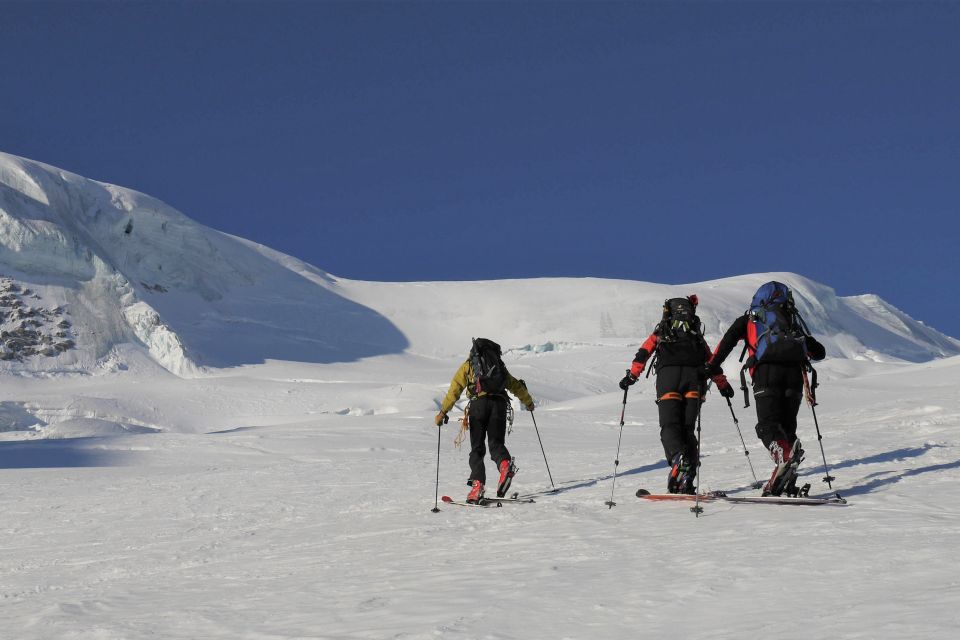 Custom Off Piste Ski Touring 3
Custom Weeks
With our experience and knowledge of the Alps, we also offer a tailored service to help you organise a custom package for your group. Whether you are a small group which has certain date and time constraints, or you are looking for something that's a little different from our standare courses.
Over the last 40 years, we have worked very closely with numerous schools, colleges, universities, and friendship groups to help make a trip of a lifetime happen.

Looking to get inspired and do something further afield than the Alps? We can help you with ideas and also help you organise and plan a completely customised trip climbing and mountaineering anywhere in the world.
Please get in touch and we will be happy to help you plan and achive your goals.
Course Dates & Booking
Please call +44 (0) 1539 721561 for availability
Vital Information
Please check the vital information below to help when booking a course
All Vital Information
Testimonials For ISM
"What an incredible week learning the basics of Mountaineering. The course is perfectly balanced between summiting high alpine peaks and learning rope, climbing and glacier skills.
William 2021
Our three guides were all excellent: Thomas, Phil and Paulo. I can't speak highly enough of them. They were all good company and superb climbers, and patient with us all.
Donald Connolly
Matterhorn Ascent
Thanks for a great week, in some pretty challenging and extreme conditions. Thanks for keeping us safe, teaching us loads, and being all round fantastic fun. I'd look forward to coming on another trip with you guiding.
Steve
Ski Grand St Bernard