Equipment Information
Find out what equipment you'll need for any ISM course or trip.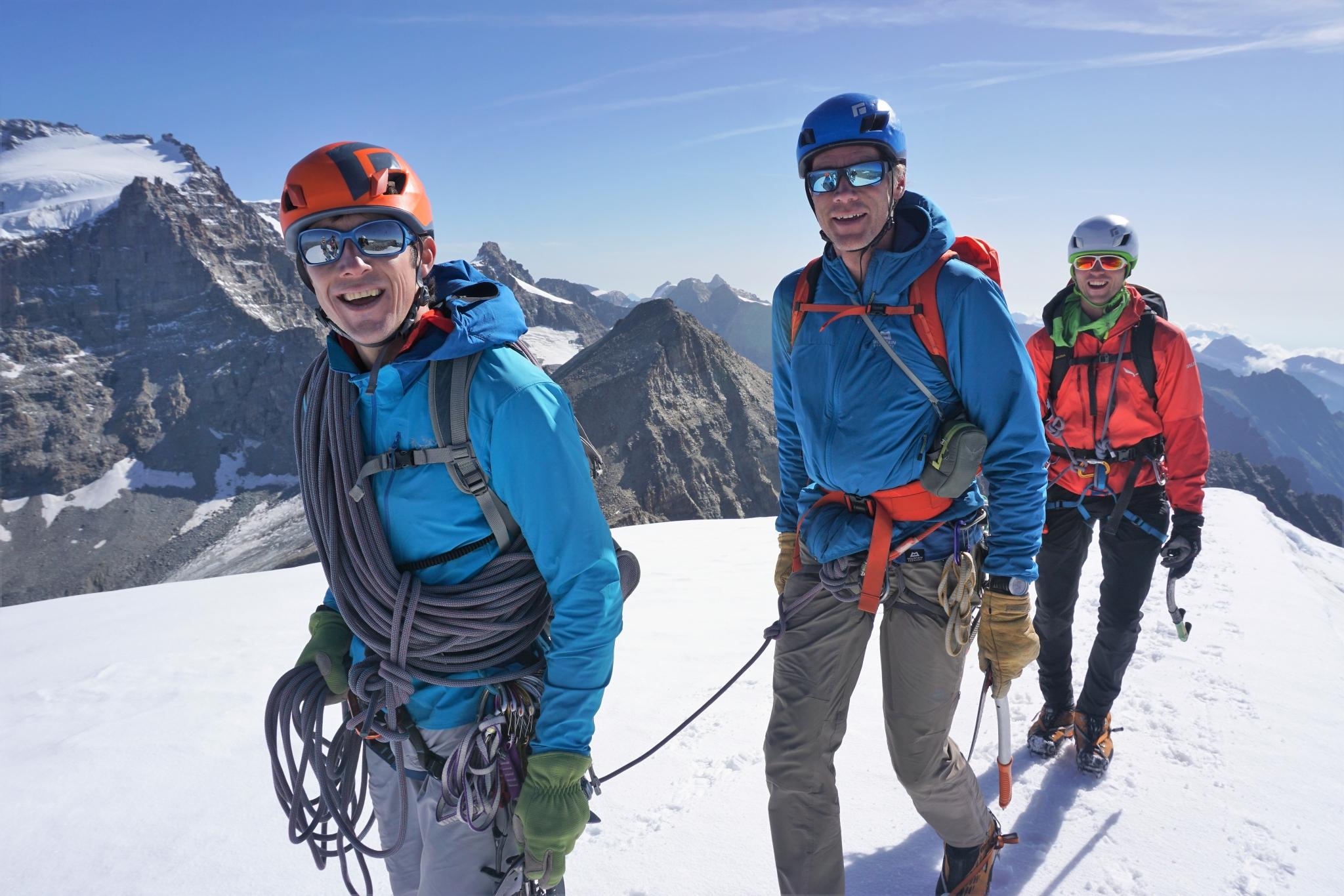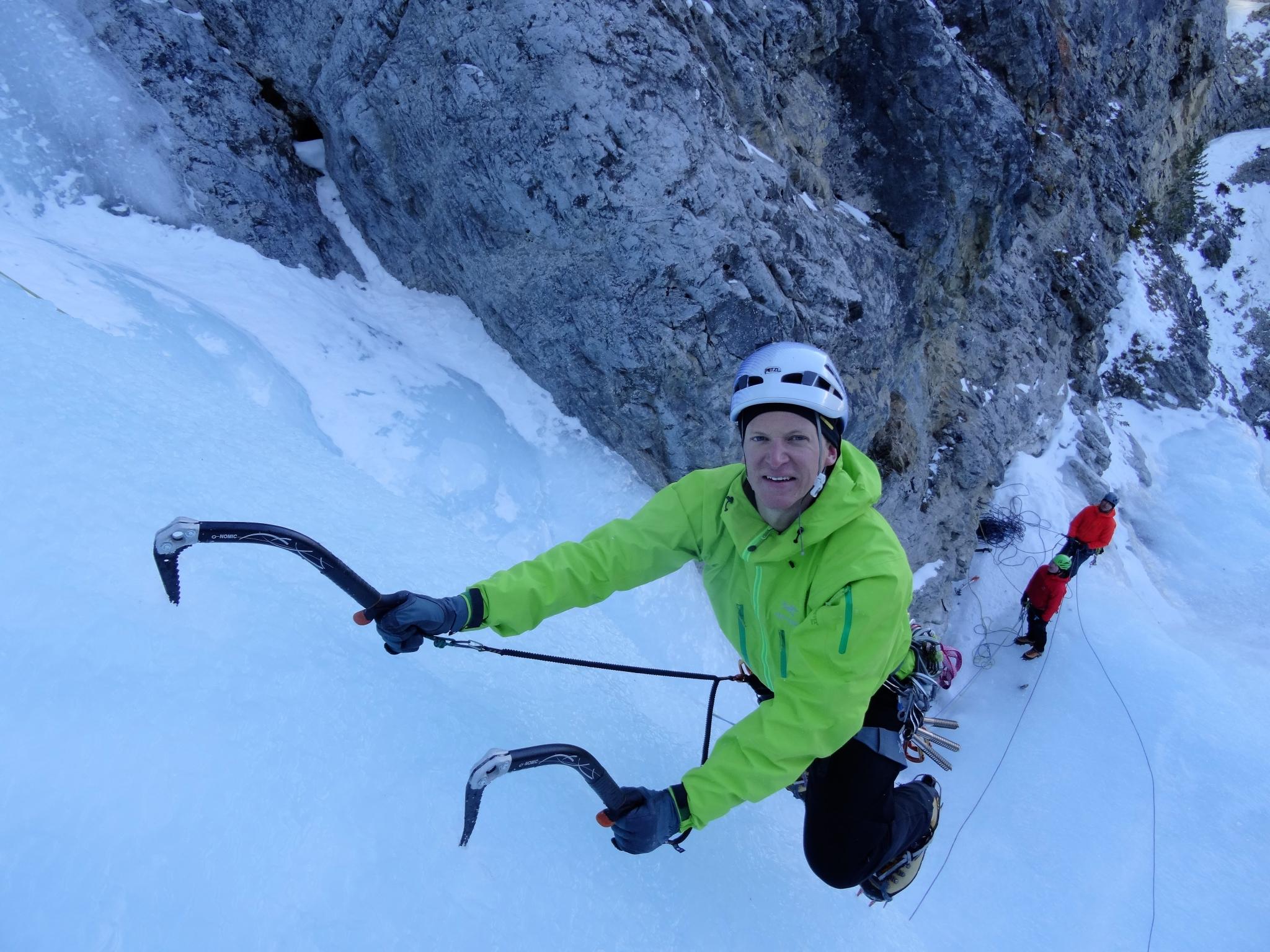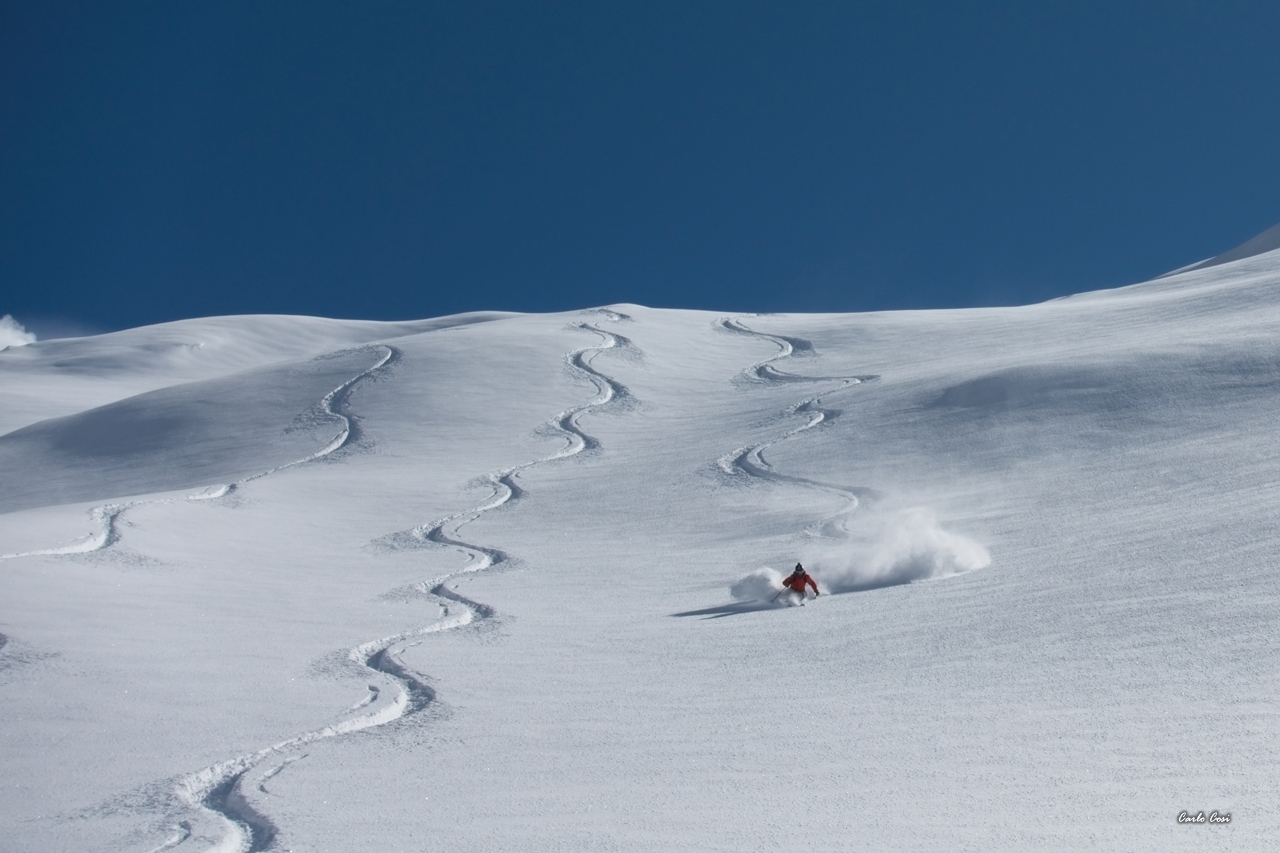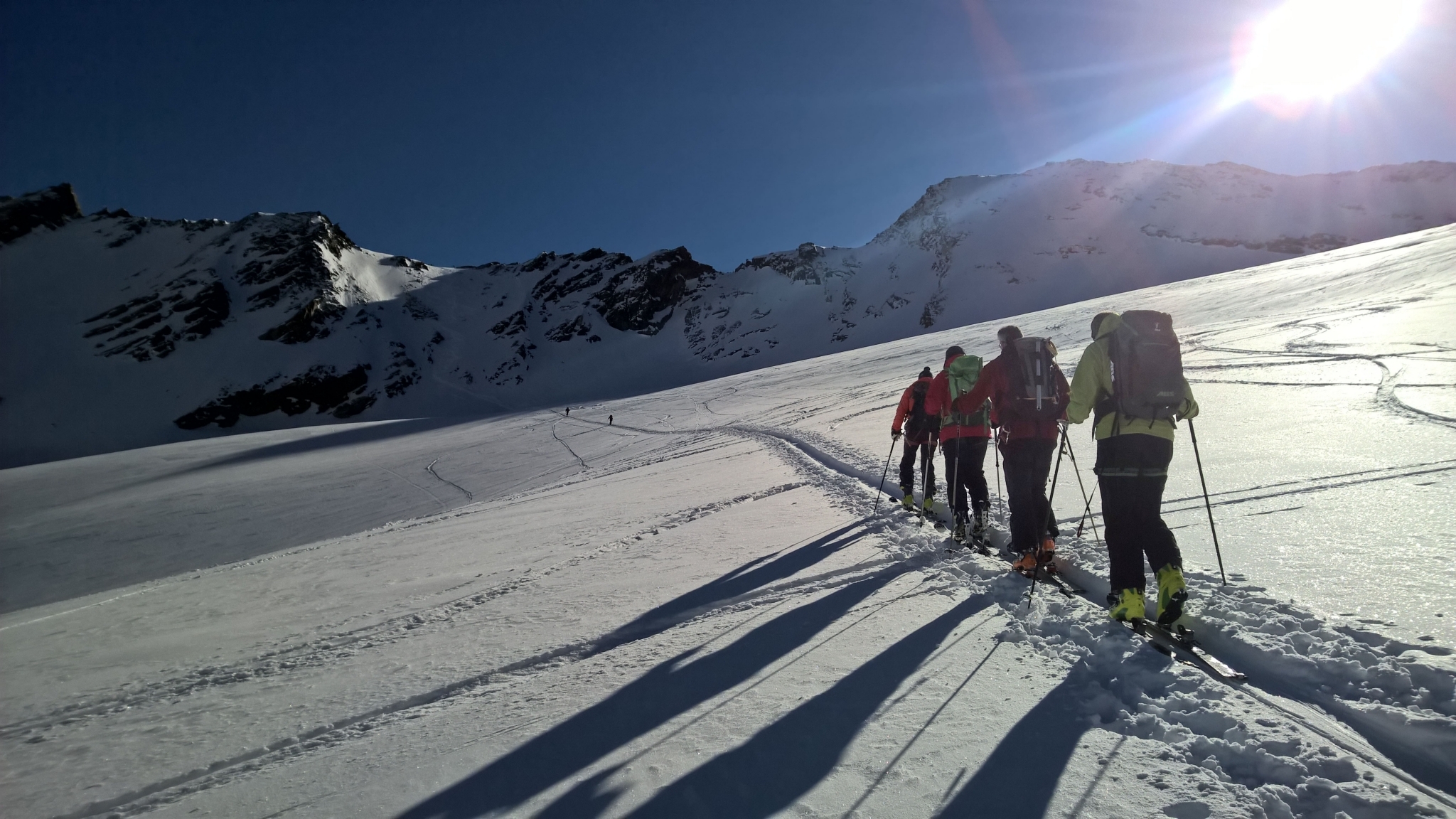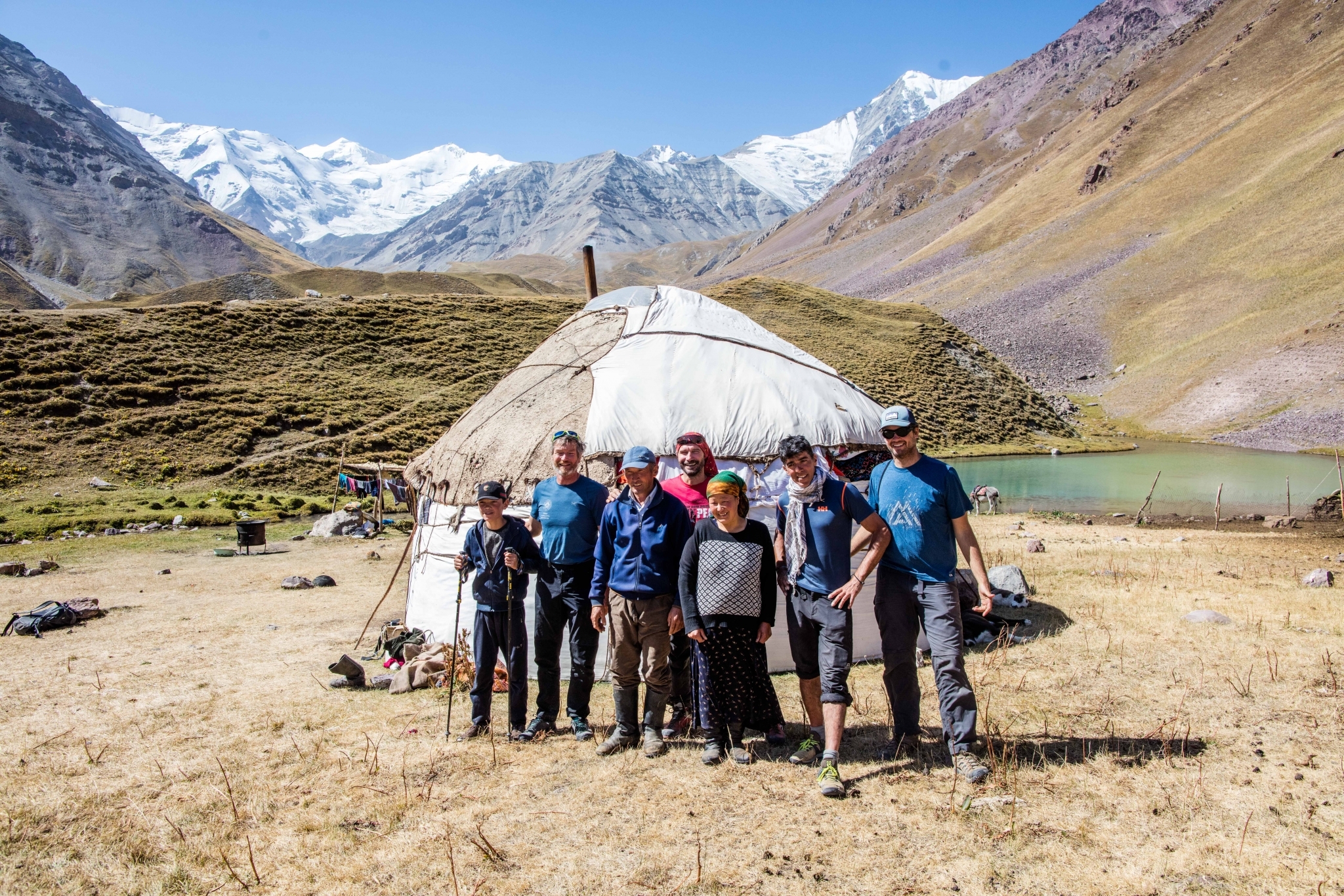 Gearing up for Kyrgyzstan
The philosophy adopted here is that you will already have the core summer alpine/Scottish winter gear and it is really a matter of augmenting this in a number of key areas. The biggest difference from what most people are used to is operating from an advanced base camp (ABC) at around 4000m for an extended period of time with back-to-back alpine climbing days.
The challenge here is putting together the necessary gear that can cope with a range of temperatures/conditions that builds upon your existing alpine gear without buying too much specialised gear that you might not get much future use from. To that end, the focus is upon identifying the gear you need in order to get the most from the trip and to try and ensure that any new gear that you do buy, that you can expect regular future use from, in either the Alps and/or in Scottish winters. However, if you are intending to participate in future expeditions to the greater ranges and to go higher, then there are some gear options that it might be worth going down the more specialised route and these will be highlighted below.
A limited number of brands are mentioned for practical purposes, there are alternatives to those mentioned here! Those identified are simply those that are known quantities and are merely representative. You will no doubt have your own preferred brands and it is always worth shopping around to get the combination of performance and price that best meets your specific needs.
Adrian Nelhams can also answer any specific gear questions you may have. If you are buying gear, The Climbers Shop is ISM's official retail partners and they offer special discounts to ISM clients

Boots
While the typical, traditional full weight B3 boot (such as the La Sportiva Nepal Evo or Scarpa Mont Blanc Pro Gtx) that you probably already own and use for the European Alps in the summer or for Scottish winters (although be careful, some of the lighter B3 boots might be marginal in terms of insulation) can often be adequate in terms of warmth when climbing just above 5000m, serious consideration can be given to those boots aimed at Alpine winter climbing and for peaks up to 6000m. Examples here include the Scarpa Phantom Tech (replacing the Phantom Guide) and the new La Sportiva G5, both of which are examples of the new generation of lightweight, but very warm composite single boots with integrated gaiters. However, depending on where you are going in Kyrgyzstan (bearing in mind the mountains here run for nearly 2000 miles from the Pamirs in the west to the Tien Shan in the east with a high point of 7,439m) some of these mountains, particularly as you travel further east, do feel colder than others! As a rule, September in Kyrgyzstan is very similar to September in the European Alps and can be cold – consequently many guides will use double boots on Mont Blanc at this time of year (and for the early season e.g. June). Perhaps the major advantage of double boots for Kyrgyzstan is that the inners can be dried overnight in the sleeping bag (as can socks, carry an extra pair so that you always have a dry pair and a drying pair). This ability to keep boots dry is a very important consideration when you are spending multiple nights at an ABC situated around 4000m. (On this note, the Arc'teyrx Acrux AR boot with its removable lining is an excellent option worth considering in this regard, although its warmth and intended use is similar to that of the La Sportiva Nepal and Scarpa Mont Blanc boots).
The classic example of a double boot here would be the La Sportiva Spantik which you can still pick up in some retail outlets, although the newer La Sportiva G2 SM looks like an extremely good update on the lightweight double boot format. Other highly regarded examples include the Boreal G1 Lite.
It is worth checking with Adrian Nelhams the conditions you are likely to encounter on your particular expedition and whether a standard B3 alpine boot, a warmer single boot or indeed a double boot is recommended for your specific trip. If you are planning to climb in the Alps in winter in the future, then a warmer single boot or a double boot is worth seriously considering. If you are planning future trips at higher altitudes then the double boot option probably makes good sense as an investment.
Sleeping Bags and Mats
You want a good quality four or five (i.e. expedition) seasons down bag and a comfortable sleeping mat(s) system. Being warm at a high ABC is very important and you can anticipate that these camps will involve cold nights. This is one area where you don't want to skimp!
Generally speaking, sleeping bags which are good to minus 20 and more are the benchmark here. At the warmer end of the spectrum, examples include the expedition bags from Mountain Equipment (Snowline and Iceline bags) and Rab (Expedition 1000 and 1200). If you are planning to go on future expeditions at higher altitudes then this is probably a worthwhile investment (these bags are expensive!) and you can always lower the zip if you get too warm. These latest expedition bags are much lighter than their recent predecessors. However, if you don't envisage such a future need, then these specialist expedition bags are too warm to be much use for anything else! Consequently, it is worth considering a good four seasons bag that is comfortable down to minus 12 or thereabouts. Examples here include the Mountain Equipment Xeros and the slightly warmer Kyros or the Rab Neutrino 600 or the slightly warmer Neutrino 800. This sort of bag is something you can use for the Alps and Scottish winters and therefore likely to be a better investment for many people. You can always boost the warmth of the bag if, albeit unlikely, you feel it too cold, with additional layers (see Clothing below). Something a bit less mainstream and an excellent value for money possibility, with a specification that falls somewhere between these two categories (as heavy as the expedition category and as warm as the four seasons bags), is the Summiteer Glow Worm 1200.
Finally, with regards to sleeping mats a two mats system is to be recommended. This involves pairing a foam mat (e.g. Multimat Expedition Extreme XL/Summit XL mats or the Thermarest Z-Shield ) with an inflatable mat (e.g. Thermarest Prolite/Prolite Plus). Here, placing the foam underneath protects your inflatable and provides a back-up if the worst case scenario does occur! For a real boost in comfort and with increased insulation (with a relatively small additional weight penalty) down filled inflatable mats are highly recommended (e.g. Exped Downmat 7 LW or 9 LW). Getting the right combination of sleeping bag and mat(s) can ensure a good night's sleep no matter where you are – not to be underestimated in its importance.
Clothing
You'll need your normal summer alpine clothing with the potential to boost these with the addition of warmer baselayers (e.g. the Arc'teryx Rho AR Zip Neck and Rho LT Bottom – both useful for extending the warmth of your sleeping bag too) plus an insulation layer for colder conditions on the higher tops. This could be a fleece or an artificial insulation layer like an Arc'teryx Atom AR Hoody or Patagonia Nano Air Jacket, for example. The new "active insulation" category offers some very real alternatives to traditional fleece options, see the Patagonia Nano-Air Light Hoody and the Rab Paradox Pull-On. For sitting around camp at night a duvet jacket (e.g. Rab Neutrino Endurance Jacket or Arc'tryx Cerium SV Hoody) should suffice. Although possibly a bit of a luxury, insulated pants make camp life much more comfortable. Here something like the Arc'teryx Kappa Pant or the more lightly insulated Atom LT Pant is worth considering. Similarly, there are the options of the Patagonia Nano Puff Pants or Rab's Photon Pants and Argon Pants. The ultrapackable PhD Minimus trousers are a real specialist item that has proved to be very practical in many Kyrgyzstan camps!
Climbing trousers should be reasonably heavy to cope with the colder temperatures (e.g. Patagonia's Simul Alpine Pants or something more a bit robust like the Arc'teryx Psiphon AR Pant). With regard to hardshells, lightweight is the way to go. While a full-weight, heavy duty three layer fabric such as Goretex Pro-shell or similar will more than do the job, consideration can also be given to the lighter weight (and cheaper!) shells (that is Goretex Paclite and similar – e.g. Arc'teryx Alpha SL Jacket and trousers or Patagonia's H2No based products such as the Torrentshell Jacket and Pants or the more technical and expensive M10 Jacket). With gloves it is worth going for a combination that allows for a range of temperatures/conditions down to the very cold. To this end, it is worth bringing both your summer Alpine and Scottish winter options. An additional pair of warm mitts is always worth carrying.

Other bits and pieces...
Good quality collapsible trekking poles with powder baskets (essential on snow covered slopes and glaciers) are to be highly recommended. There are various options here if you do not already own a pair. Black Diamond's Trail Pro poles which have flicklocks, easily adjusted even with gloves on are worth consideration, this locking system seems so much more user-friendly than the twisting alternative. More expensive, more collapsible versions are available which are much easier to stow and worth considering. With regards to a rucksack, the size of your packed sleeping bag (this has decreased in recent years) is likely to be a major determinant of what you need here. Something in the range of 50-60 litres will typically be more than adequate (examples include the Black Diamond Speed 50; Blue Ice Yeti 50; and Crux 3G AK57). Some people have been known to get away with 45 litres! (e.g. Arc'teryx Alpha FL). The key thing to remember is that, other than the carry into and out of ABC, you are mainly using your rucksack as a day sac, so you need something you can happily collapse or expand as necessary. What is required here is the sort of rucksack you would use for a multiday trip in the Alps where you were carrying bivouac gear or for bigger days in Scottish winters.
Finally, and perhaps most controversially in certain image conscious quarters, a pair of Crocs is excellent around both basecamp and ABC with the added utility of being perfect for wading across rivers. Just wait and see…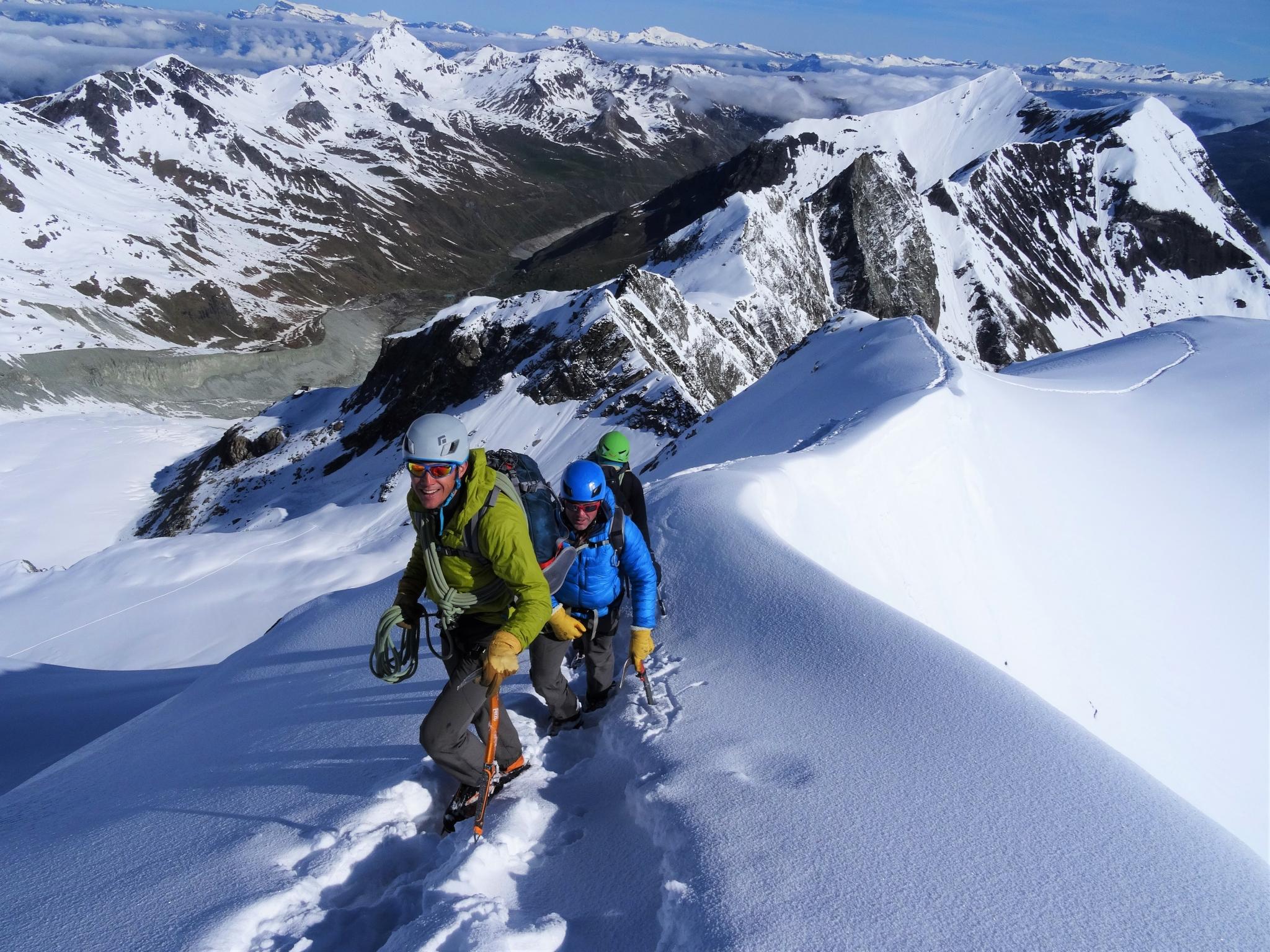 Boot and footwear choice represents perhaps the single most important decision of all when considering your mountaineering equipment.
It is important that your boots are waterproof as all our courses will involve walking on snow-covered (wet) glaciers. The type of trip that you are planning to do will affect which boots are best to wear. A heavier boot (B3 type) can be used for all alpine trips, but a lighter boot (B1) although being generally more comfortable cannot be used on more technical trips as there is not enough support to front-point in crampons for extended periods. A comfortable boot is really important and we recommend breaking-in your boots before joining one of our courses.
ISM online shop - In partnership with the Climbers Shop, ISM can now offer very competitive prices at special discounted rates to all our clients, on leading brands of outdoor clothing and equipment. If you're an ISM client booked onto a course, then you will have received a 'discount code' which can be used either in the shop or buying directly from the Climbers Shop website by clicking on the link below.

Independent outdoor retailers, UK.
Click: Climbers Shop & Joe Brown Shops
Different categories of Boots
B3 Boots
For Technical Alpine climbing courses a B3 rated boot is most suitable as its rigid sole will give a lot more support especially when front-pointing. These tend to be the heaviest and warmest boots in the range and they are also recommended for our Mont Blanc courses and 4000m courses.
B2 Boots
For Summits & Skills and Classic Alpine climbing courses a B2 rated boot is most suitable. These are generally more comfortable and lighter than the B3 boots, but are study enough. A B3 boot would be a better buy if you intend to do more technical courses afterwards or to climb in the greater ranges.
For Introductory and Trek & Summit weeks a B2 boot is ideal (or even a top quality B1 boot providing it will take a crampon). If you are considering taking a more technical course later a B2 (or B3) boot is a good investment.
A good edge on the sole of the boot helps in climbing and in securing a good foot placement in the snow. The traditional vibram sole pattern is more effective than some modern rounded soles. Boots in the B3 category are ideal for C3 crampons and will also take C2 and C1. At the other end of the spectrum a B1 boot could only be recommended with a C1 crampon.
ISM guides use a B2 leather/synthetic boot in summer as they are lighter more breathable and more comfortable than a B3 boot unless they are maybe climbing Mont Blanc or on a higher altitude technical snow and ice (mixed) route. If you're looking to buy a B2 boot, then a good example of a B2 boot would be either the Scarpa Charmoz Pro GTX or the La Sportiva Trango Alp GTX. Both are great boots but each having very different lasts and so try them both on and get the pair that feel most comfortable.
ISM Guides use a well insulated B3 boot on winter icefall climbing courses and expeditions or climbing high level mixed routes early or late season. If you're looking at buying a B3 boot then good examples would be La Sportiva Nepal Evo GTX or Scarpa Mont Blanc ProGTX.
B2 Category Boot Examples
La Sportiva Trango Alp GTX
Scarpa Charmoz Pro GTX
B3 Category Boot Examples
La Sportiva Nepal Evo GTX
Scarpa Mont Blanc Pro GTX
Hopefully you'll find this short video helpful - please click HERE
Rock Shoes
These are special smooth-soled shoes for climbing technical rock climbs. They are essential on courses such as Technical Alpinism and our Technical Alpine range of courses, and if you own a pair you should bring them along for any of our climbing courses (except for Mont Blanc weeks) to give us the full range of options. If you don't own rock shoes and are coming on a mountaineering course then don't worry - you may borrow them free of charge from ISM.
If you are going to buy rock shoes, please choose a comfortable pair which is a snug fit with a thin sock. Comfort is crucial on the longer rock climbs of the Alps. Rock shoes that are too small can give you very painful feet on longer climbs - if too big they can roll off small footholds, making the climb harder than it need be.
Boot Care
It is important to store boots dry in a dark well ventilated place. Leather boots need treating with a waterproofing wax or liquid, this is best applied a little and often. Too much wax will soften the leather and it will lose its support; too little wax and the leather will become dry, cracked and not waterproof.
Crampons
When buying crampons it is very important to get the correct crampon for your boot. If possible take your boot along to the shop. Ideally the downward spikes of the crampon should be within the confines of the sole of the boot and should also be proportional to the size of the boot. This is especially important for smaller boots, as too large a crampon will give excessive leverage on the foot and risk twisting an ankle. Front points should protrude around 3cm from the toe of the boot.
Summer Alpine Mountaineering - 12 point crampons such as the Petzl Charlet Vasak for general mountaineering or the Petzl Charlet Sarken's for more technical alpine mountaineering.
Technical icefall climbing - crampons such as the Petzl Charlet Dartwin are ideal, lightweight and with vertical front points that work better on hard water ice giving you increased confidence in your footwork.
Anti-Balling Plates
Anti-ball plates are now considered essential for crampons as they stop snow building up on the underside of the crampon - annoying on a flat glacier and dangerous on exposed slopes. Most modern crampons have inbuilt anti-ball plates of a durable material.
Testimonials For ISM
Perfectly paced and tailored, great variety of skills learned. Guiding and Instruction? Thomas was fab! Everything was pitched at the right level (no pun intended), safety was always paramount and everyone had so much fun learning everything.
The course content was brilliant. No knocking whatsoever. We had Jacky for the duration, and his experience shines through and his leadership. He taught me a lot of things, not just the black and white of things but actually quick methods to overcome tricky situations!
Andy Challenor
Summits & Skills 4000m (Instructional Course)