Morocco Rock Improvers
Level 2 : Instructional Course
Enjoy 'traditional' rock climbing courses in the stunning Anti-Atlas mountains of Morocco, Africa.
ISM recci'd this fantastic 'trad' rocking climbing area in the Anti-Atlas mountains and found that it offers a perfect environment if you are looking to improve your rock climbing skills and techniques in a warm and sunny climate in this culturally interesting country in north Africa.

Dates & Booking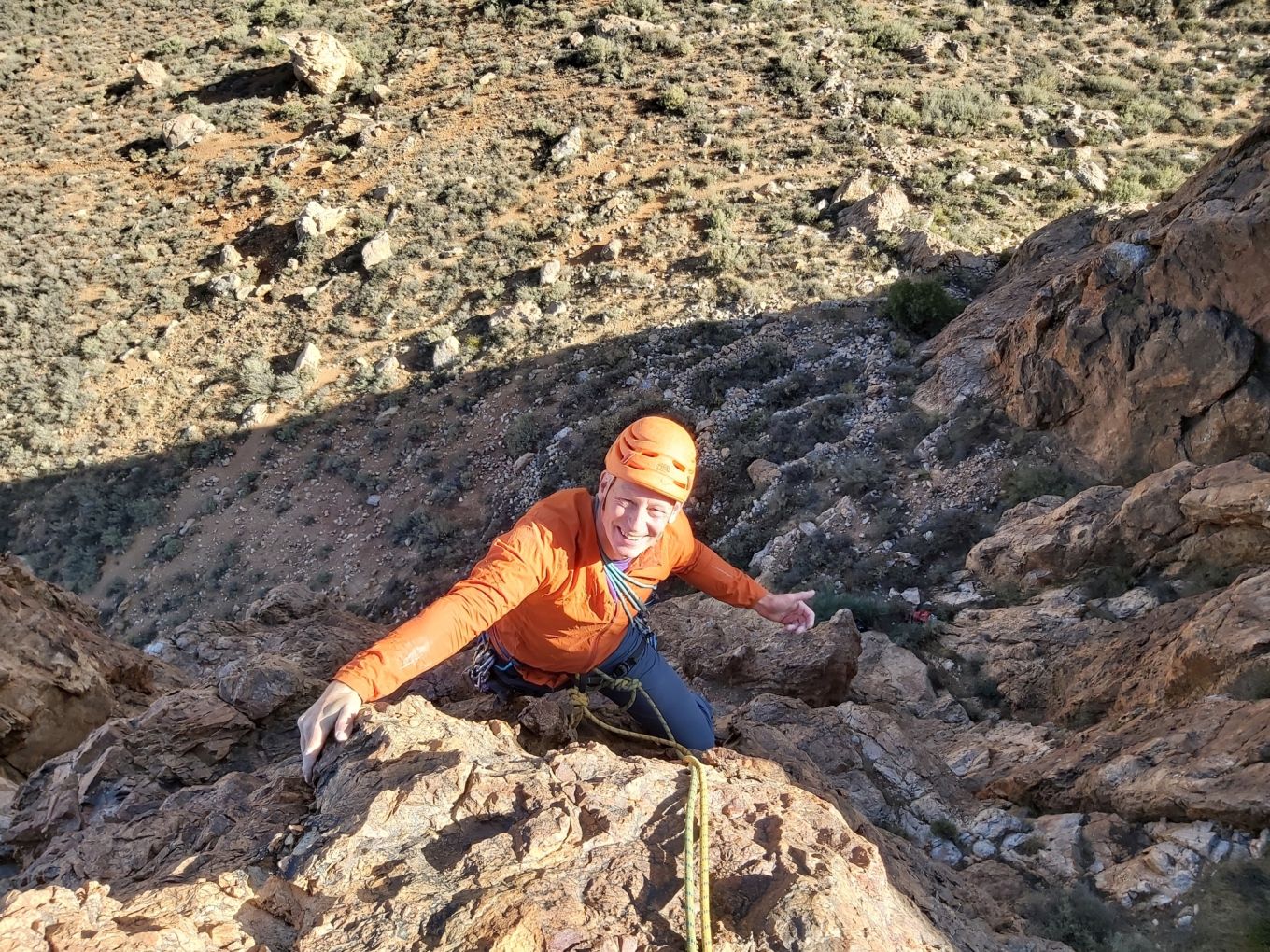 Morocco 2
Course Highlights
Fun and relaxed atmosphere developing your trad climbing
Coaching in you personal climbing technique, to help build confidence
Learn the essential skills to become more independent outdoor rock climbing
Expert guiding and instruction from experienced ISM Guides
Morocco 3
Is The Course For Me?
The week is focused on improving your 'trad' rock climbing. It is ideal if you have already had some experience climbing outside, but would like to develop your skills and techniques further to progress your climbing and climb more independently. After the course you should feel confident to go out yourself and set up top ropes, so that you can enjoy climbing outside with friends, with the knowledge that you are using safe rope techniques and systems appropriate for that environment. You will also start to understand the mechanics which underpin lead climbing and become more familiar with traditional gear placements and multi-pitch climbing techniques.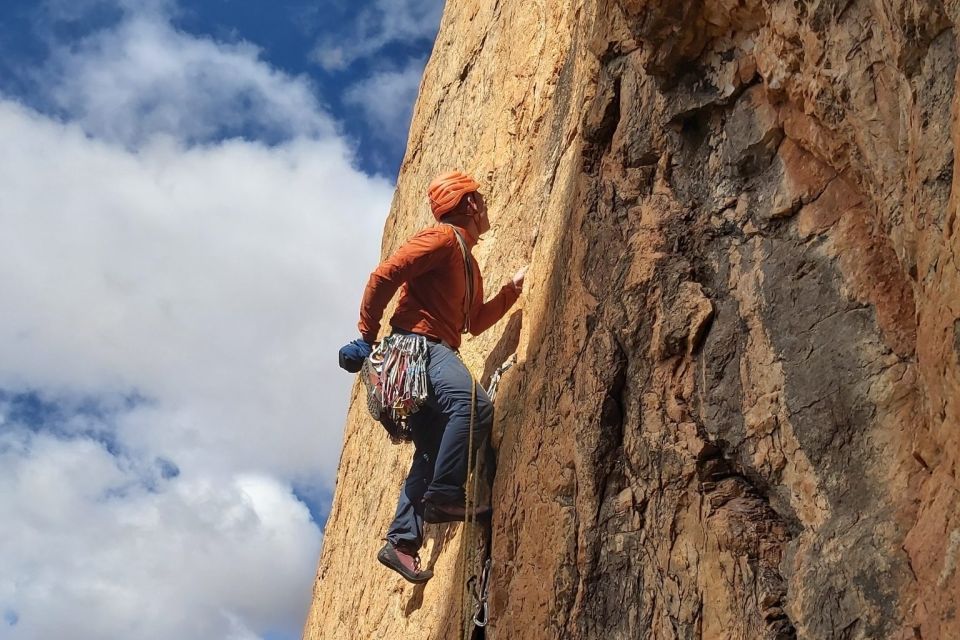 Morocco 4
Climbing in the Anti-Atlas
Over the last 30 years, Morocco has been developed into a world class climbing venue. What sets the Anti-Atlas mountains apart from other venues in Morocco, is that it has not been bolted, so still offers adventurous 'trad' climbing, intertwined with great weather and a wonderful culture, creating a fantastic climbing holiday
The Anti-Atlas is a large rocky mountain range situated 90km to the south east of Agadir with a lifetime's supply of rock routes of all grades up to 500m long. The rock is compact quartzite and there are high quality routes of all grades, but especially in the low to middle grades. There are plenty of cracks in the rock, so although compact, it is generally well protected.

This is the perfect place to spend the autumn and winter months trad climbing. At a time when the UK normally has an unsettled climate, the weather in the Anti-Atlas is predominantly dry and sunny, as it is close to the Sahara dessert.
Flying to Agadir we travel inland for 2 hours by car to stay at the famous Kasbah in Tizourgane. This ancient fort was built in the 13th century and has recently been developed into a very comfortable hotel. It is a unique and unforgettable place to stay.
From here we have easy access to the northern cliffs on the mountain range and an hour's drive to the smaller cliffs in the south.
There is a soft Muslim culture in Morocco, and in this mountainous region the people are mainly Berber. They have a relaxed and peaceful agricultural lifestyle which has remained unchanged for centuries. The area is certainly a remote rugged wilderness. The locals speak Arabic, Berber and French.

Course Content
Skills devivered -

Basic ropework and belaying techniques
Personal climbing technique
General crag safety
Building safe anchors
Stance organisation
Abseiling
Placing tradition protection in the rock for security
Equipment
Crag safety & the environment
Itinerary
Saturday
Fly to Agadir and then drive to the Kasbah at Tizourgane
Sunday - Monday
Warm up day rock climbing, refreshing the basics on a single pitch crag. Single pitch rock climbing on variety of routes.
Tuesday
Single pitch rock climbing, preparing for a multi-pitch route
Wednesday - Friday
Multi-pitch climbing, stance organisation
Saturday
Return to Agadir fly home
Course Dates & Booking
Please call +44 (0) 1539 721561 for availability
Meet the Team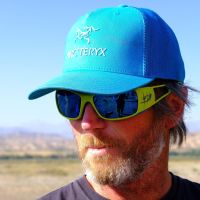 ISM Director and IFMGA British Mountain Guide
As a Director of ISM, Adrian splits his time between guiding, the ISM office, family and climbing for himself. During his 25 year commitment to the team, Adrian has played a key role in the development of ISM.
Read More
Vital Information
Short introduction to vital information. This is everything you need to know about attending this course, links to other pages
All Vital Information
Testimonials For ISM
Neil, our guide for the week, was exceptional; a true professional, a huge inspiration and just great company. He shared so many useful tips with us and had great stories to share too. Looking forward to booking another course with ISM in 2022!"
William Summits and Skills 4000m 2021
Perfectly paced and tailored, great variety of skills learned. Guiding and Instruction? Thomas was fab! Everything was pitched at the right level (no pun intended), safety was always paramount and everyone had so much fun learning everything.
Just a quick word of thanks for the course last week. Our guide Tom was excellent and covered a lot of miles to ensure we got the best conditions and great routes in and was always ready with a word or two of advice when needed - please pass my thanks on to him,
James (2017)
Classic Alpine Rock