Introduction to Off-Piste Skiing
Level 1 - Instructional Course
If you're an intermediate piste skier, able to ski in control, make confident turns on red runs and would like to learn to ski off-piste, in a safe and managed environment, then this would be a great course for you.
Each day we look at the weather and snow conditions and decide where best to go, accessing the best off-piste skiing for you. We use the lift systems in and around the Leysin and Diablerets areas to give you the best week with a good mix of both piste and off-piste skiing.

Dates & Booking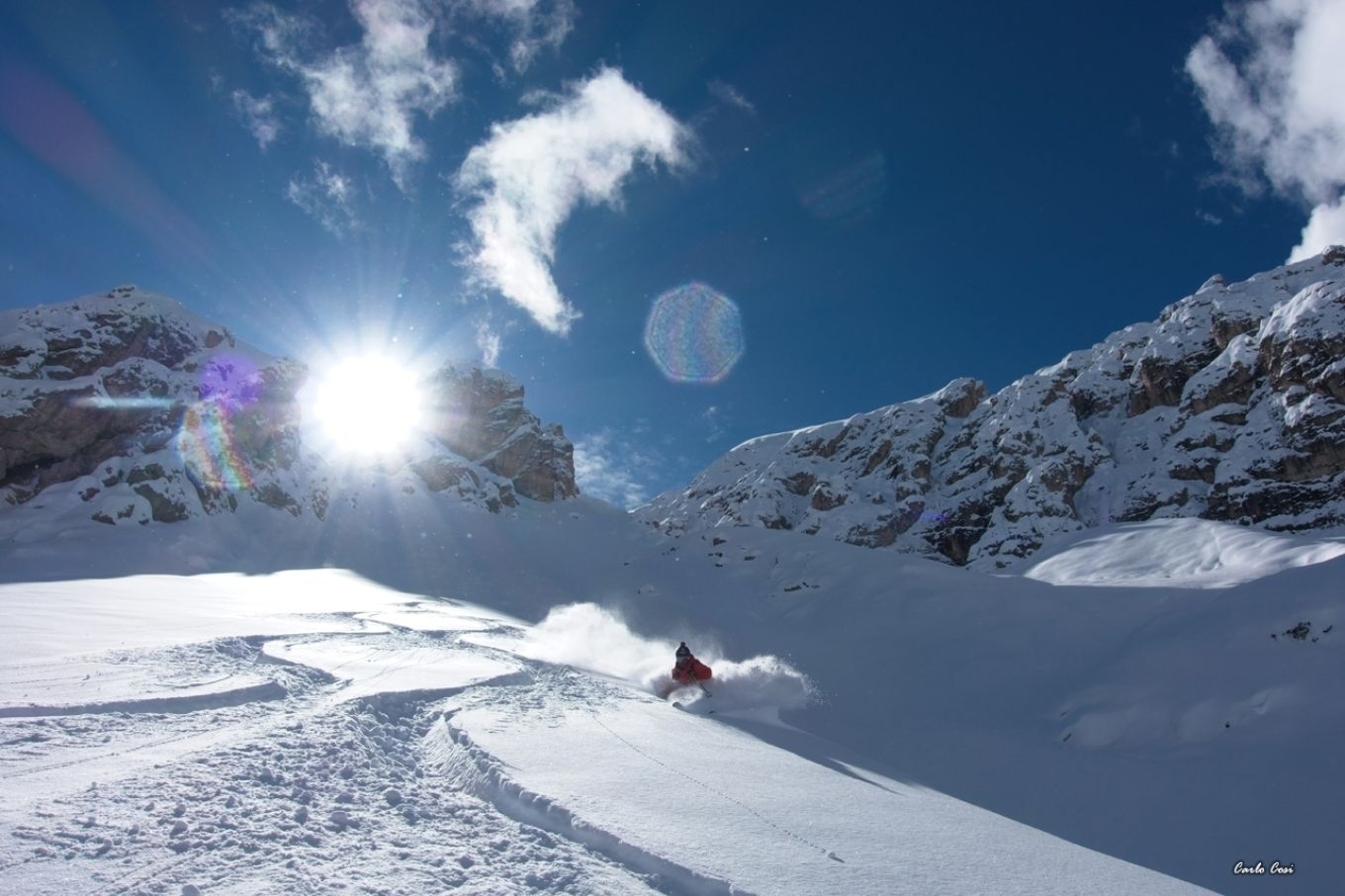 Advanced Ski Touring 4
Course Highlights
A great, fun introduction to off-piste skiing
A perfect progression of learning, to help build your confidence off-piste skiing
Ideal for those wishing to venture away from crowded pistes to try off-piste skiing for the first time
Expert ski guiding and instruction from experienced ISM Guides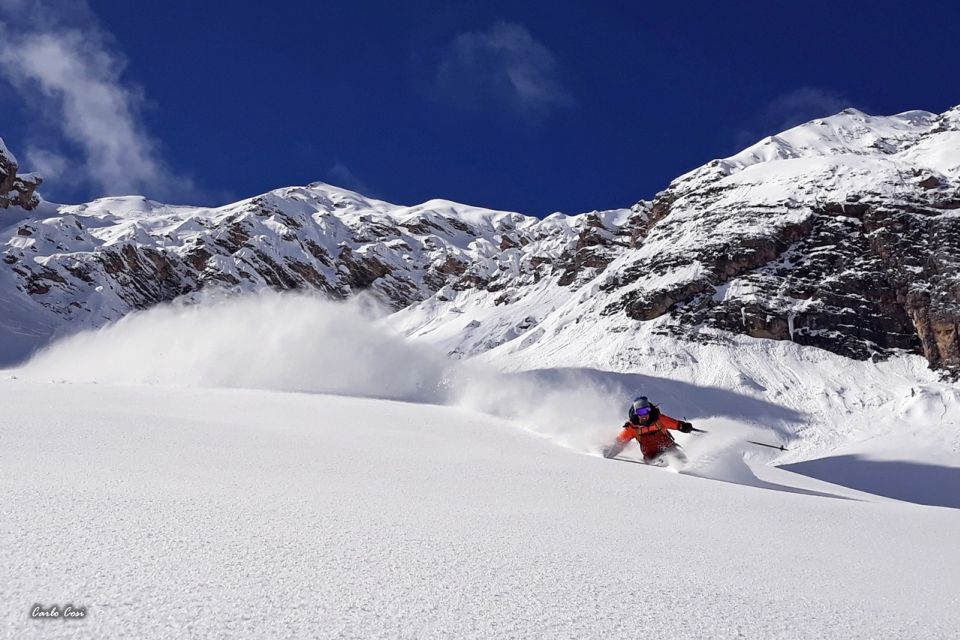 Intro Off Piste 3
Is The Course For Me?
The main focus of the week is to improve your ski technique on the piste, building confidence in your own skiing and then progressively transfer these skills to skiing off-piste. It's very much an instructional based course which will also develop your knowledge of snow conditions and where best to safely ski off-piste.

Ski ability required: intermediate piste skier, able to ski in control and make confident turns on red runs.

Dates & Booking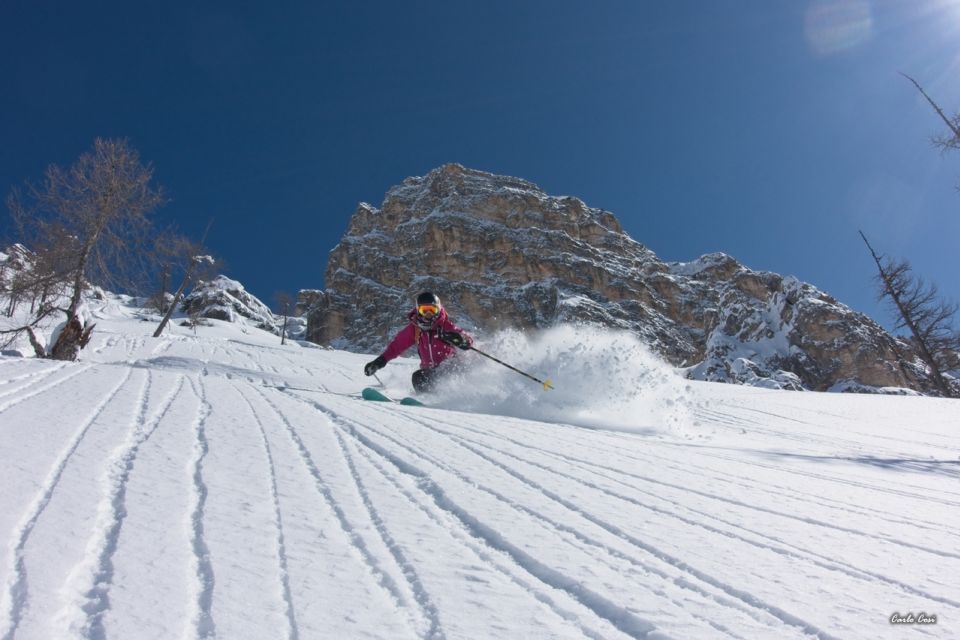 Intro Off Piste 4
Off-piste skiing in the Alps
The Alpes Vaudoise boasts some of the best off-piste skiing in the Alps, having a very traditional and quiet ambience. Leysin has a wealth of off-piste opportunities, and is linked to the ski resorts of Les Diablerets, Glacier 3000m, Gstaad, Les Mosses, Rougement and Villars meaning there is a vast range of venues to choose from.
The newly renovated, state-of-the-art Glacier 3000 ski resort is rated by enthusiasts as one of the top off-piste venues in the Alps, yet it is never too crowded. In contrast to the 'tracked' off-piste in busier resorts, the Alpes Vaudoise will introduce you to some of the best snow in the Alps.
We purchase the Alpes Vaudoise ski pass for the week (included in the course price) so that we have maximum flexibility during the course.
Dates & Booking
Course Content
Theory underpinning ski technique
Basic ski principles - gliding, edging & turning
Key movements - flexion, lateral, rotary
Personal off-piste ski technique
Different parts of a turn - how to act in different snow conditions
Control - long and short radius, skidded and carved turns
Basic ski touring equipment
Practise and mileage
Snow conditions, snowpack and basic avalanche awareness
Group management

Personal feedback

Sample Programme
Sunday

The course starts with a briefing at 6.45pm at the Tour D'Ai hotel in Leysin. This is a chance for you to meet your team mates and Guide and go through the details of the course. There will also be time for you to sort out any equipment you need and for you to ask questions. Dinner will follow the briefing.
Monday
An instructional day on piste, skiing in the Leysin ski resort. Leysin has an extensive network of pisted runs and we'll start to develop your ski technique for a variety of different terrains, which will give us an important foundation to build on for the rest of the week.
Tuesday
A short taxi ride to the village of Les Mosses gives us a whole new ski area to explore and the chance to further develop your ski technique on the piste, whilst looking at some of the techniques required for skiing off-piste. An essential part of this second day is understanding some of the dangers when skiing off-piste and we start to look at the snow pack and introduce the use of avalanche transceivers with a practical hands-on session to become familiar with them.
Wednesday - Friday
We will continue to develop your off-piste ski technique, your understanding of how the weather conditions affect the snow pack and your own personal safety when skiing off-piste. This will develop throughout the week with time spent skiing both on and off the piste at a number of different resorts on different aspects of slopes so you gain a good knowledge of the different snow conditions and how to ski them. We will have access not only to Leysin and Les Mosses, but also Diablerets which is known for its amazing off-piste ski runs, La Lecherette and Villars. This will give you a great spread of days throughout your week to really develop your off-piste ski technique.
Saturday
Breakfast at the hotel before departing.
Note: the resorts and venues throughout the week may be changed to make the most of the weather and snow conditions.
Maps: Rochers de Naye 262 s 1:50 000 St Maurice 272s 1:50 000
Vital Information
Please check the vital information below to help when booking a course
All Vital Information
Testimonials For ISM
Thanks for organising an excellent week. The course format, accommodation and set up was perfect. The guide was outstanding and gave us a full week of constructive tuition. I was able to put his training into practice the following week when I met up with a friend and did the Cosmiques Arrete.
R W (2017)
Classic AlpinISM (Instructional Course)
Brilliant!! I was a walker at the start of the week. By the end had been on glaciers and climbed a 4000m peak!! It was a wonderful, wonderful, experience which i will never forget. It was excellent value for money and I hope to be joining you for years to come.
Ian Twizell
Summits & Skills 4000m (Instructional Course)
Just a quick word of thanks for the course last week. Our guide Tom was excellent and covered a lot of miles to ensure we got the best conditions and great routes in and was always ready with a word or two of advice when needed - please pass my thanks on to him,
James (2017)
Classic Alpine Rock