Using 'Avalanche Probes' and advice for buying
Probes are really useful for the back-country skier, as they can be used for probing the layers in the snow to help analyse avalanche stability, probing for the depth of the snow and for locating avalanche victims.
Portability is an important factor when choosing a probe. The probe also needs to be robust enough to break through the many different snow layers when probing and long enough to reach a victim deep in an avalanche. When time is an important factor and every minute counts, your probe needs to be easy and quick to construct.
A minimum recommended length for your probe wants to be 240cms, but 320cms will give you much more scope in case of deep snowpack and deep burials. Probes are generally segmented in 40cms sections which is a convenient length for packing, but it also helps in measuring the various layers within the snow pack. Some probes have a measure in centimetres marked on them which can be useful.
Ortovox ALU 320+ PFA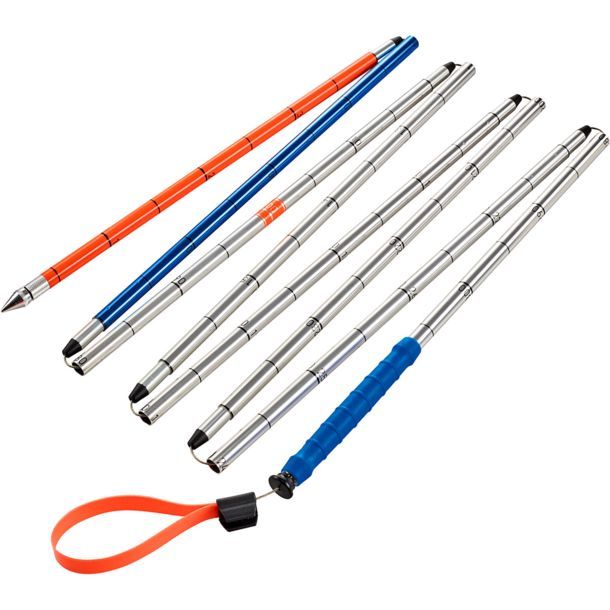 It's most important that the probe is quick and easy to construct. This is normally done by holding the top of the probe and flicking it downhill unravelling the various sections into a straight line. Once you've done this, you pull the internal cable tight, locking the various 40cm sections of the probe together. The probe is then kept locked tightly together with a locking feature at the top.

It can be during a very stressful situation, such as an avalanche rescue when you need to use your probe and constructing it needs to be quick and easy . In an avalanche rescue situation, probes are most useful for locating deeply buried victims and locating multiple victims which are close together.
Black Diamond Quickdraw Tour 320 probe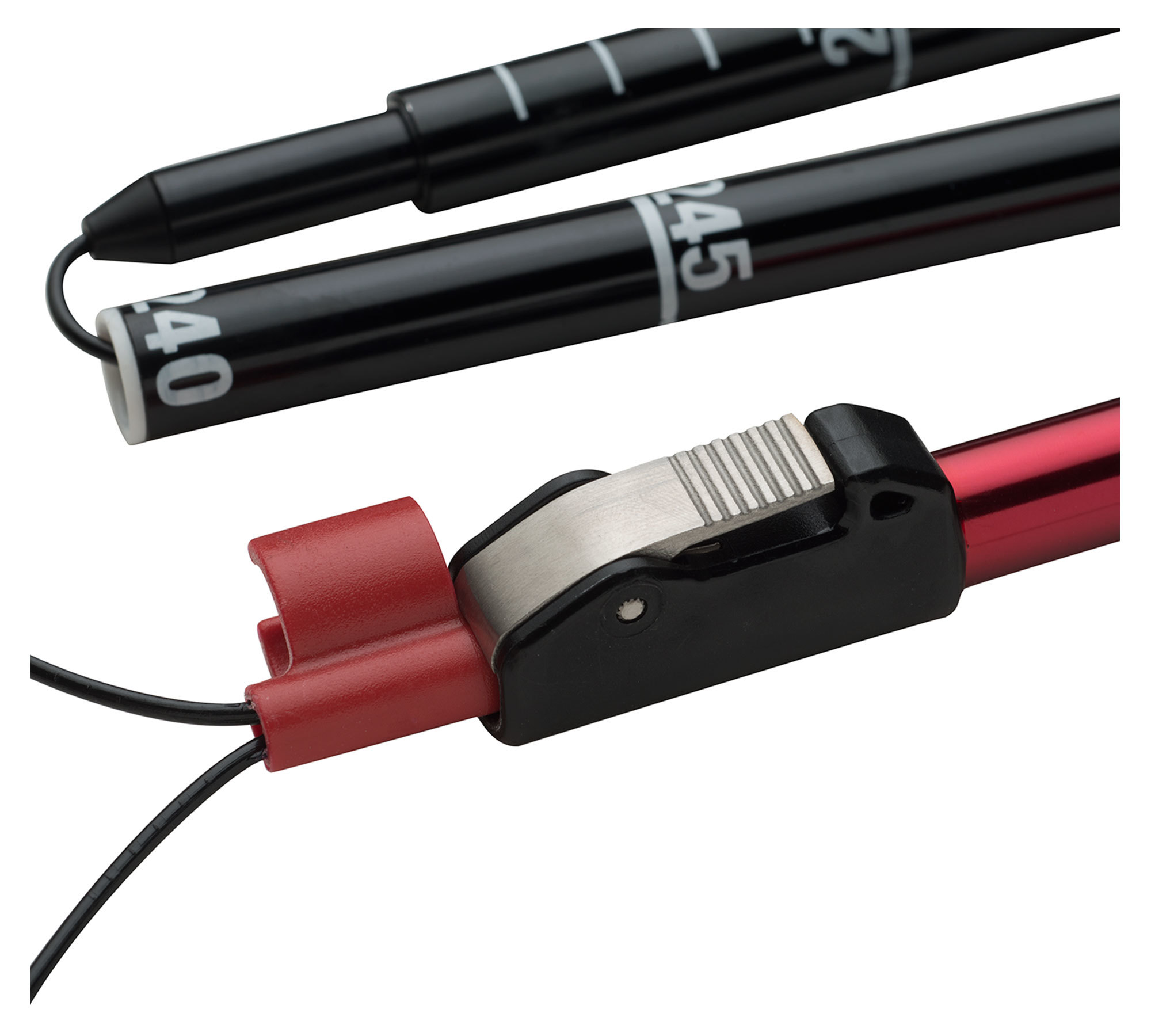 The probe is used with two hands; the upper one to push the probe into the snow and the lower one to guide the probe. The probe should go in perpendicular to the snow surface/slope, especially when locating avalanche victims. When putting probes down it is best to stick them vertically into the snow as they tend to slide down the slope if laid on the slope and are susceptible to been trodden on which will of course break them.
Other recommended probes are:
Mammut Probe 320 fast lock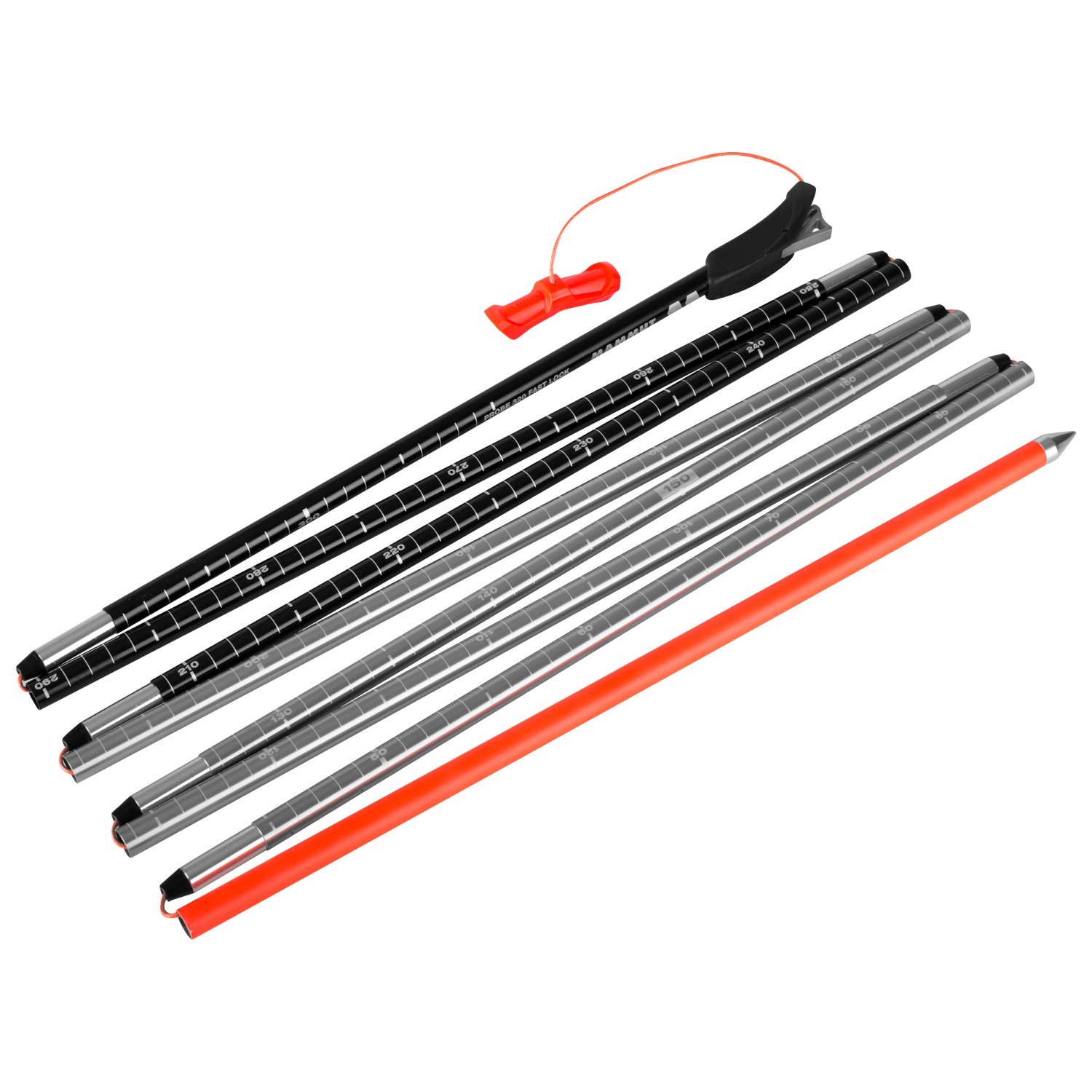 Pieps Aluminium 260 or 300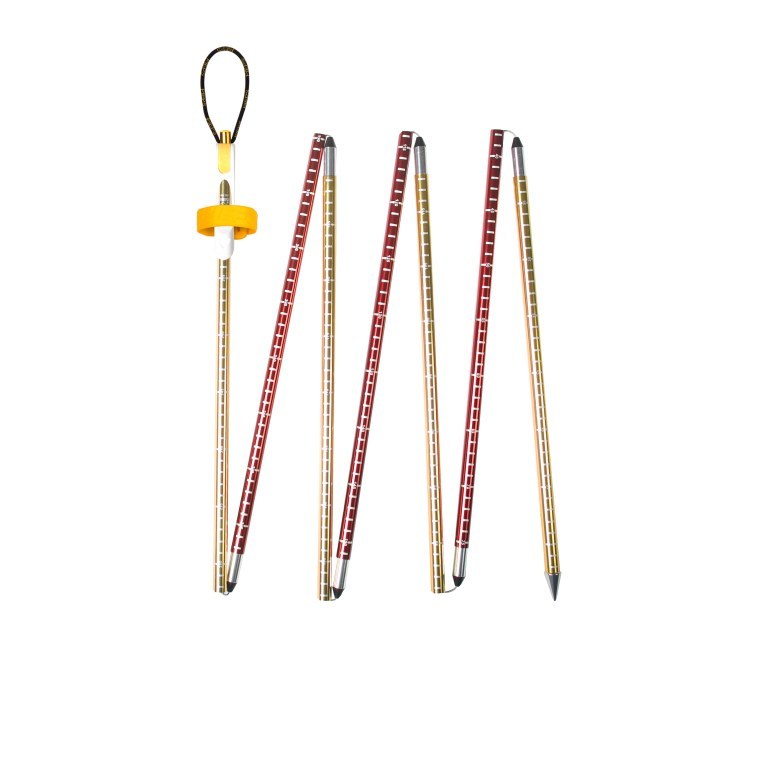 Terry Ralps - ISM Director