LYO FOOD Multi-Pitch Rock Climbing
Supported by LYO FOOD. Get stuck into some multi-pitch rock climbing and develop your existing experience to climb longer routes safely.
This is a great clinic for those climbers wishing to develop their skills and experience multi-pitch trad climbing. It is also great for those who would like to develop skills to become more independent. We'll look at route choice, the extra equipment needed and things to think about when multi-pitching, all whilst climbing one of the classic routes in the Great Langdale Valley. A big barrier for people can be how to set up a belay part way up a climb and how to manage the ropes safely or what happens if you need to descend part way up a climb. We'll address some of these issues to help give you some of those skills and confidence to tackle similar climbs in the future independently.
These clinics will run -
9am to 12.30pm - Saturday Morning (FULL)

1.30pm to 5pm - Saturday Afternoon (FULL)

9am to 12.30pm – Sunday Morning (FULL)
Note - If you are booking for Saturday, please specify on your booking form whether you would like the morning or afternoon clinic.

Dates & Booking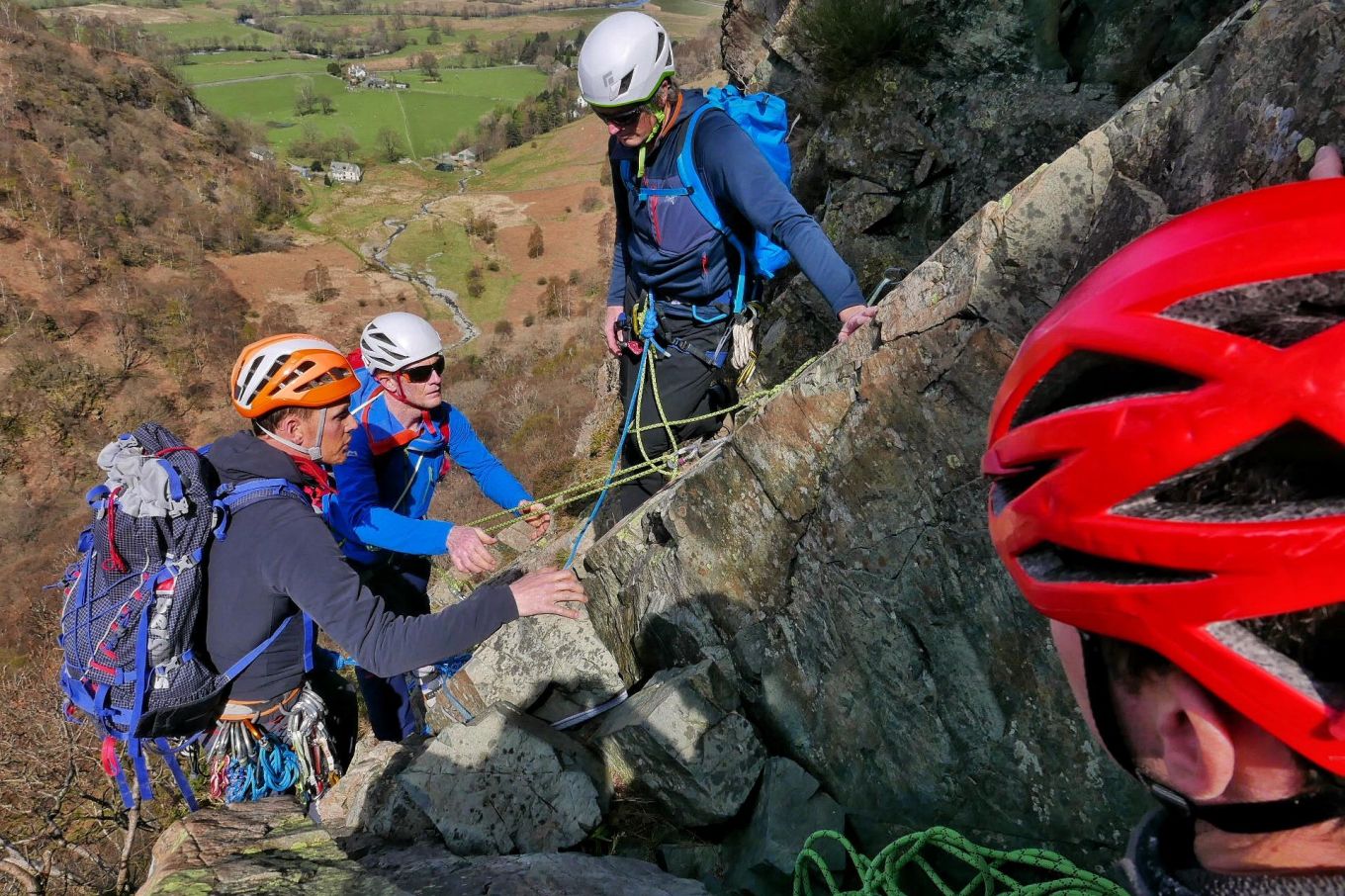 Multi-Pitch Rock
Clinic Highlights
Enjoy some fun multi-pitch rock climbing
Multi-pitch rope work and belay techniques
Learn new skills, build confidence and become more independent
Expert coaching and instruction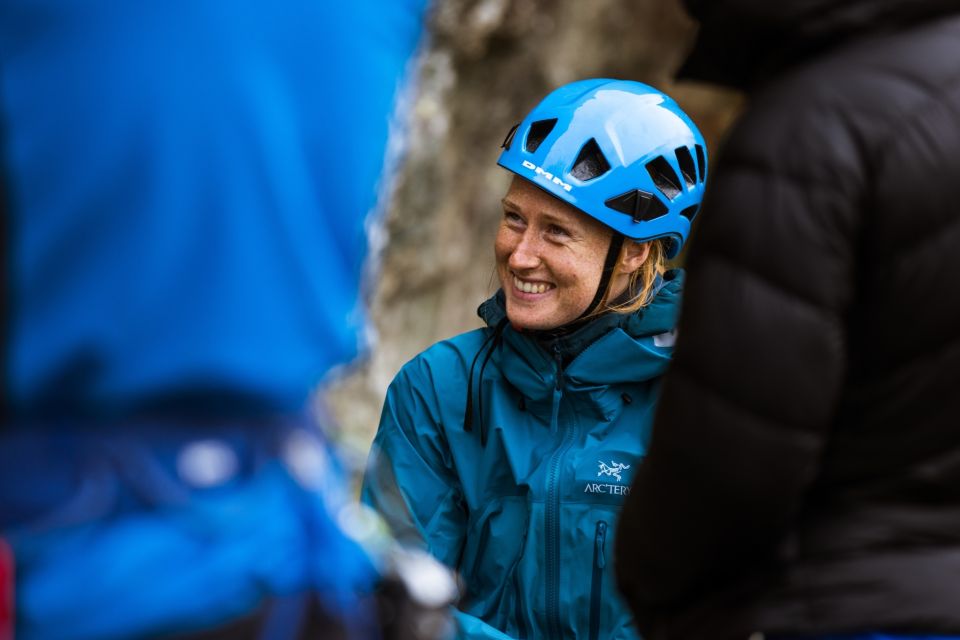 20220501 Climb Lake District RONEY 3058
Skills Learned
General crag safety
Route choice
Ropework and rope choice
Trad equipment
Belay and anchor set up/belay stance management.
Hazards on bigger routes
Abseiling/descent
Additional Event Information
Course Dates & Booking
Please call +44 (0) 1539 721561 for availability
Meet the Team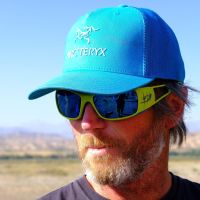 ISM Director and IFMGA British Mountain Guide
As a Director of ISM, Adrian splits his time between guiding, the ISM office, family and climbing for himself. During his 25 year commitment to the team, Adrian has played a key role in the development of ISM.
Read More
Equipment
Helmet*
Harness*
Loose clothing appropriate for climbing
Rock shoes
Any items with a (*) can be borrowed at the Arc'teryx event
Read More
Testimonials For ISM
Perfectly paced and tailored, great variety of skills learned. Guiding and Instruction? Thomas was fab! Everything was pitched at the right level (no pun intended), safety was always paramount and everyone had so much fun learning everything.
Neil, our guide for the week, was exceptional; a true professional, a huge inspiration and just great company. He shared so many useful tips with us and had great stories to share too. Looking forward to booking another course with ISM in 2022!"
William Summits and Skills 4000m 2021
Thank you very much for an enjoyable and inspiring week in the Alps, and for your patience and good humour throughout. You have a completely satisfied customer and I hope to join another ISM course sometime in the future.
Michael Firth
Classic AlpinISM (Instructional Course)