Multi-Pitch Rock Climbing
Get stuck into some multi-pitch rock climbing, developing your existing experience to climb longer routes safely.
This is a great clinic for those climbers wishing to develop their skills and experience multi-pitch trad. climbing. It is also great for those who would like to develop skills to become more independent. We'll look at route choice, the extra equipment needed and things to think about when multi-pitch climbing, whilst climbing one of the classic routes in the Great Langdale Valley. A big barrier for people can be how to set up a belay part way up a climb and how to manage the ropes safely, or what happens if you need to descend part way up a climb. We'll address some of these issues to help give you some of those skills and confidence to tackle similar climbs in the future independently.
These clinics will run -
9am to 12.30pm - Saturday Morning

1.30pm to 5pm - Saturday Afternoon

9am to 12.30pm – Sunday Morning
If you are booking for Saturday, please specify on your booking form whether you would like the morning or afternoon clinic.

Dates & Booking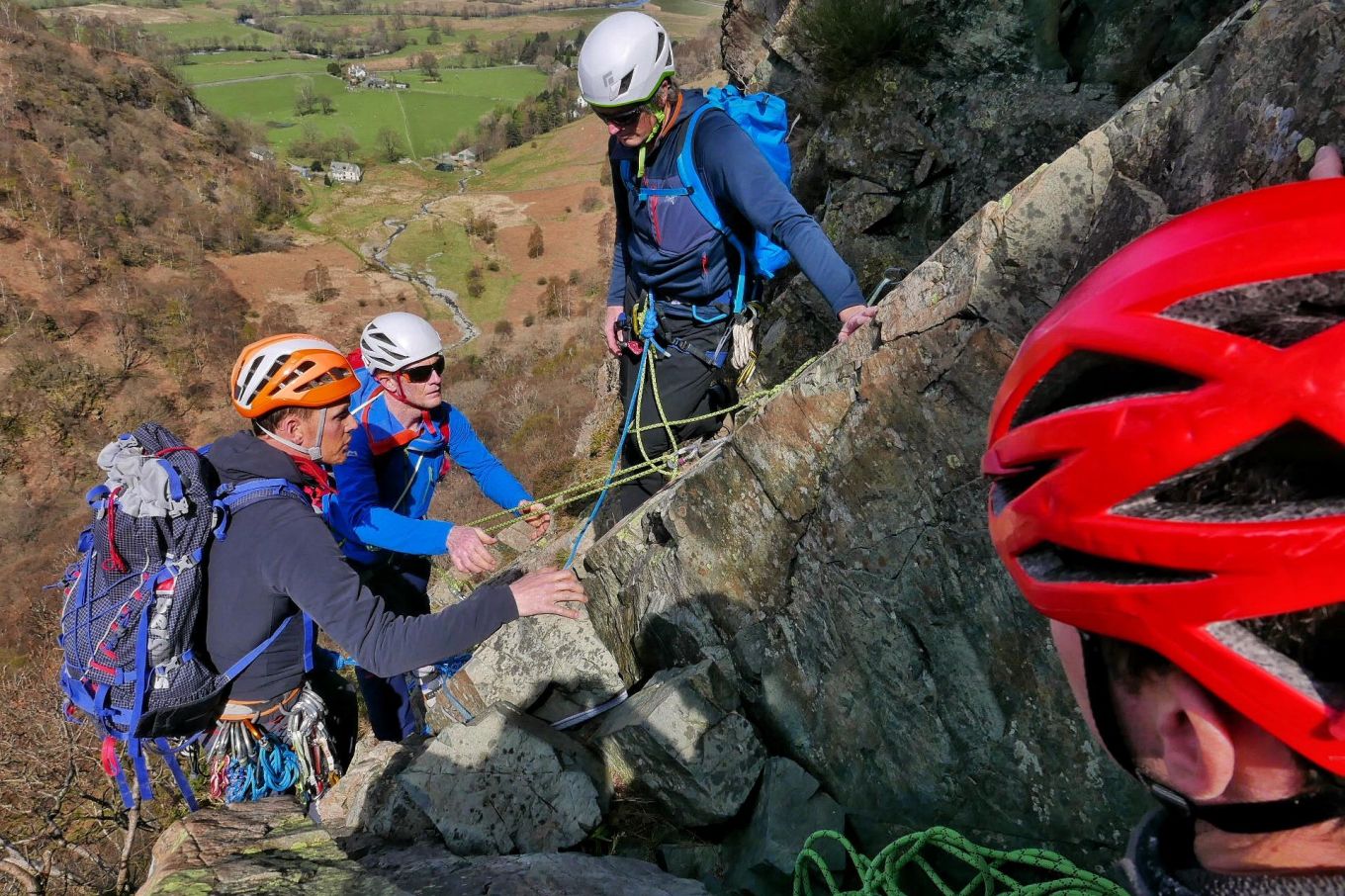 Multi-Pitch Rock
Clinic Highlights
Enjoy some fun multi-pitch rock climbing
Multi-pitch rope work and belay techniques
Learn new skills, build confidence and become more independent
Expert coaching and instruction
Multi-Pitch Rock 2
Skills Learned
General carg safety
Route choice
Ropework and rope choice
Trad equipment
Belay and anchor set up/belay stance management
Hazards on bigger routes
Abseiling/descent
Course Dates & Booking
Please call +44 (0) 1539 721561 for availability
Meet the Team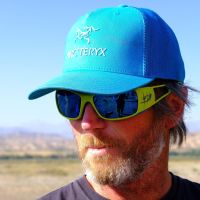 ISM Director and IFMGA British Mountain Guide
As a Director of ISM, Adrian splits his time between guiding, the ISM office, family and climbing for himself. During his 25 year commitment to the team, Adrian has played a key role in the development of ISM.
Read More
Equipment
Helmet*
Harness*
Loose clothing appropriate for climbing
Rock shoes
Any items with a (*) can be borrowed at the Arc'teryx event
Read More
Testimonials For ISM
The classic alpinism course last week led by Swedish Daniel was excellent! The itinerary was really well planned taking into account the less than perfect weather and the abilities and aspirations of the group - we all learned loads.
Chris Ward
Classic AlpinISM (Instructional Course)
Thanks for a fantastic week. It was really one of the best things I have ever done. I learned a lot during the week, not only about climbing technique, but also about attitude.
Lachlan MacGregor
Bernese Oberland 4000ers
Thank for an amazing couple of weeks! Matt and Stu were fantastic. I learned so much but also had a lot of fun. I have come home feeling like a proper mountaineer, having made some great new friends and with some unforgettable memories. I plan to come back next year!
Tim