Roped Scrambling Skills & Techniques
Make scrambling safe and fun, with some basic rope techniques and mountain awareness.
Enjoy a half day scrambling clinic, focusing on making scrambling safer by introducing some basic rope techniques such as 'short roping', which will help build your confidence to tackle other scrambles in the UK. Don't be put off by the word 'ropes', because with even no experience in roped climbing, some basic rope techniques can be learned very easily and once practised will make your scrambling safer and consequently more fun!
The scrambling clinics will run
9am to 12.30pm - Saturday morning
1.30pm to 5pm - Sunday afternoon

Dates & Booking
We would all like this event to be as Covid Secure as possible.
Even though all the clinic's will be outdoors, can we kindly ask each person attending to complete a Covid test at least 72 hours before arriving.

Even with a negative result, if you do have any Covid related symptons then please don't come, and we'll welcome you back next year - Many thanks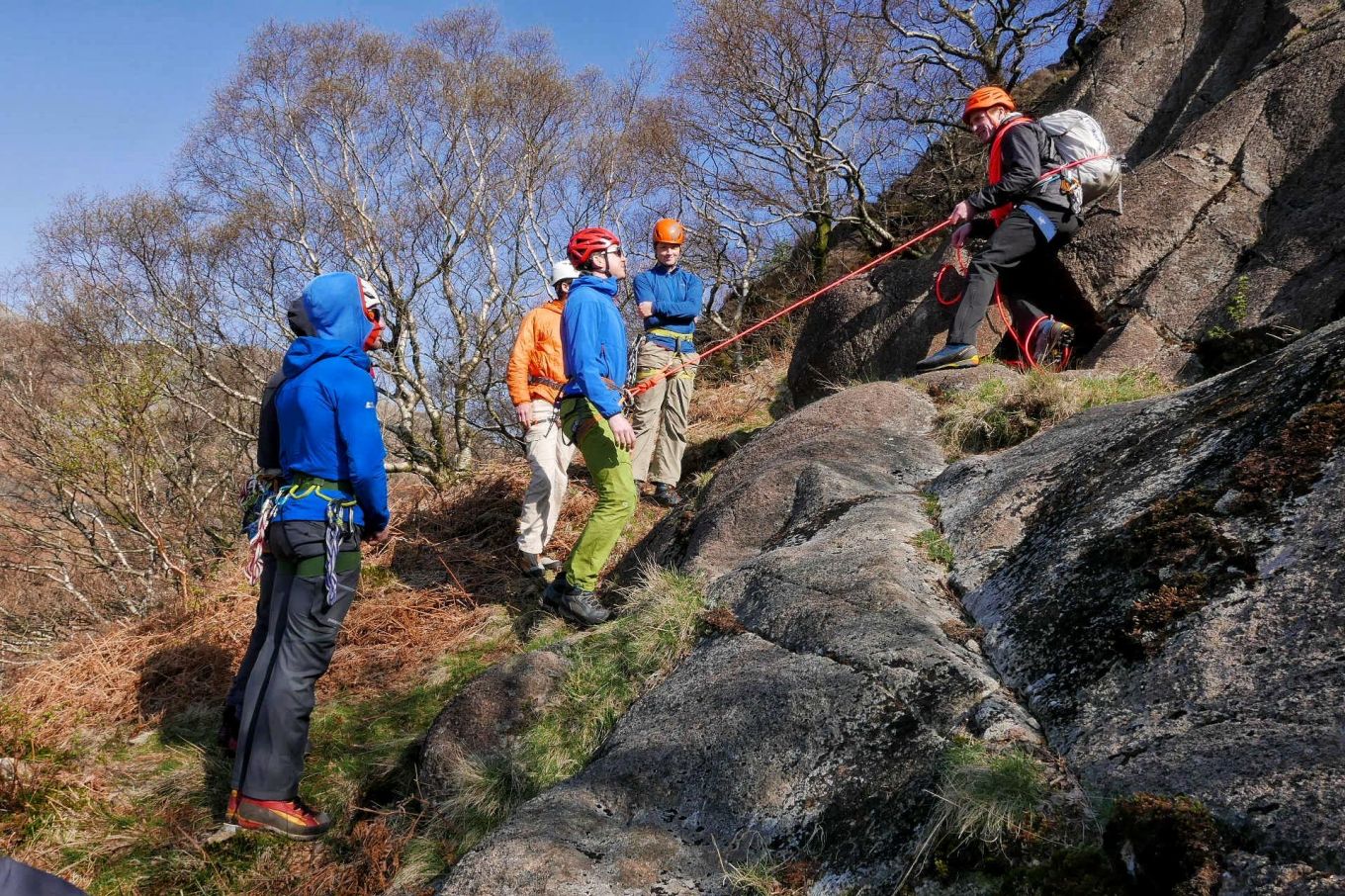 Short Roping Practice
Clinic Highlights
Learn key rope techniques to help make scrambling safer
Gain confidence and build independence
A fun clinic, that will help you make that next step to scrambling
Expert coaching and instruction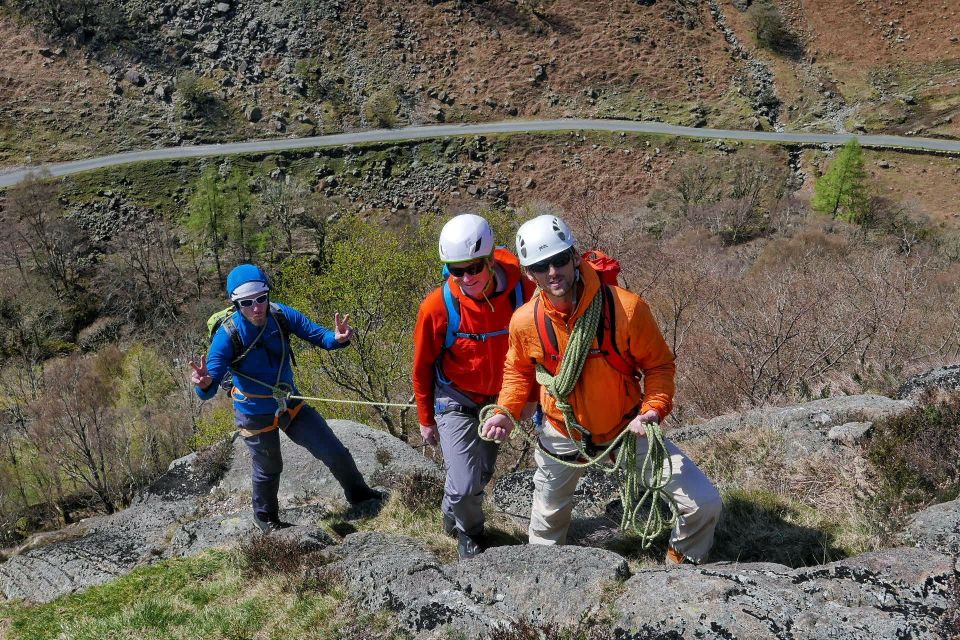 Short Roping
Skills Covered
Outlining scrambling and how to manage each other safely over moderate broken ground in summer conditions
Taking coils, rope lengths
Understanding short roping
Body position and rope management
Good communication
Judgement of the terrain and decision making
Movement and safety in ascent and descent
Crag awareness and general safety
Adapting the different roped techniques taking into account the weather and ability of others
Meet the Team
ISM Director and IFMGA British Mountain Guide
As a Director of ISM, Adrian splits his time between guiding, the ISM office, family and climbing for himself. During his 25 year commitment to the team, Adrian has played a key role in the development of ISM.
Read More
Equipment
Helmet*
Harness*
Sturdy footwear for moving over rocky broken ground
Clothing appropriate for the weather on that day
Drink
*You can borrow these items, if required
Read More
Testimonials For ISM
The course content was brilliant. No knocking whatsoever. We had Jacky for the duration, and his experience shines through and his leadership. He taught me a lot of things, not just the black and white of things but actually quick methods to overcome tricky situations!
Andy Challenor
Summits & Skills 4000m (Instructional Course)
I just wanted to thank you as well as Mark, our guide for the amazing week. The course was well organized and was just perfect for a beginner to mountaineering. We couldn't have wished for a better adventure. The memories are irreplaceable.
Brilliant!! I was a walker at the start of the week. By the end had been on glaciers and climbed a 4000m peak!! It was a wonderful, wonderful, experience which i will never forget. It was excellent value for money and I hope to be joining you for years to come.
Ian Twizell
Summits & Skills 4000m (Instructional Course)