Women's Progression Trad Climbing
Build your confidence learning key skills, to help improve your 'Trad.' climbing whilst also developing your personal ability to move on rock securely.
A half-day clinic, rock climbing in the Lake District focusing on improving your 'trad.' rock climbing, and aimed at climbers who already have some experience climbing outside, but wish to develop skills and techniques further to progress in their own climbing and wish to climb more independently. This progression of skills will help you to be able to head out by yourselves and set up some top ropes, so that you can enjoy climbing outside with friends safe in the knowledge that you are using safe rope techniques and systems appropriate for that environment. You'll also start to understand the mechanics that underpin lead climbing and become more familiar with traditional gear placements and multi-pitch climbing techniques.
This clinic will run -
1.30pm to 5pm - Saturday Afternoon
Dates & Booking
We would all like this event to be as Covid Secure as possible.
Even though all the clinic's will be outdoors, can we kindly ask each person attending to complete a Covid test at least 72 hours before arriving.

Even with a negative result, if you do have any Covid related symptons then please don't come, and we'll welcome you back next year - Many thanks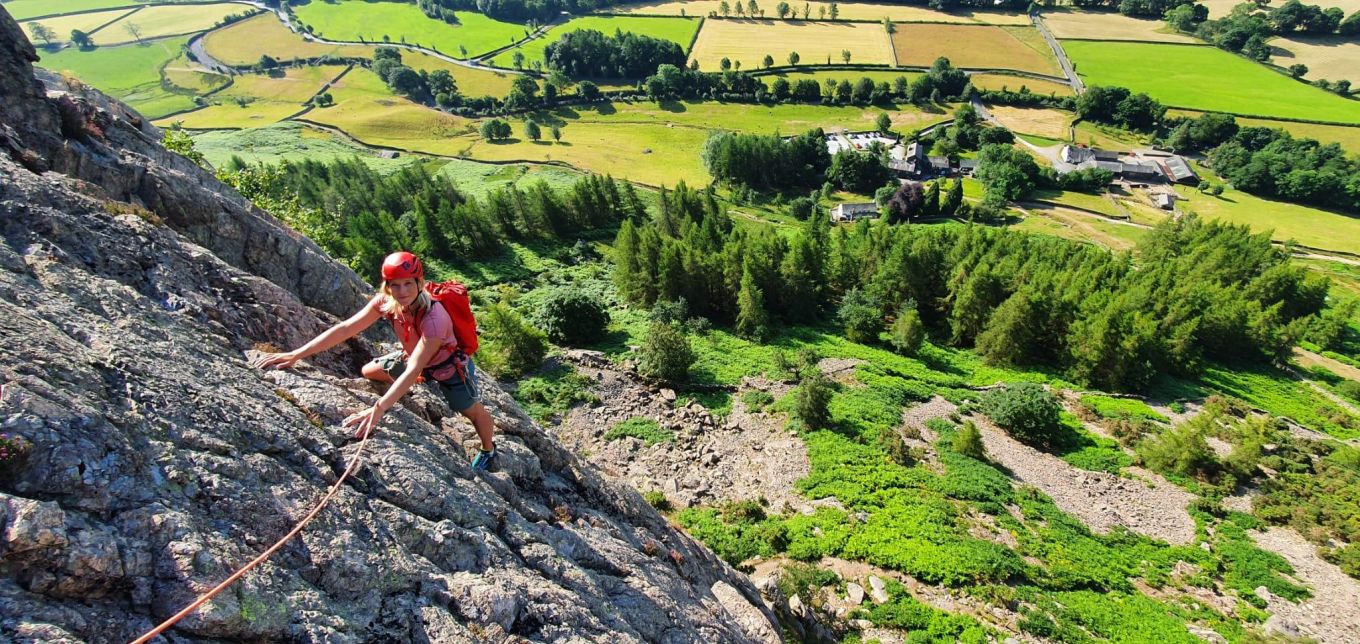 Womens Progressing Trad Climbing
Clinic Highlights
Learn and develop your climbing movement and technique
Become more familiar with trad. gear placements and chosing safe anchors
Develop your rope work and rope techniques
Expert coaching and instruction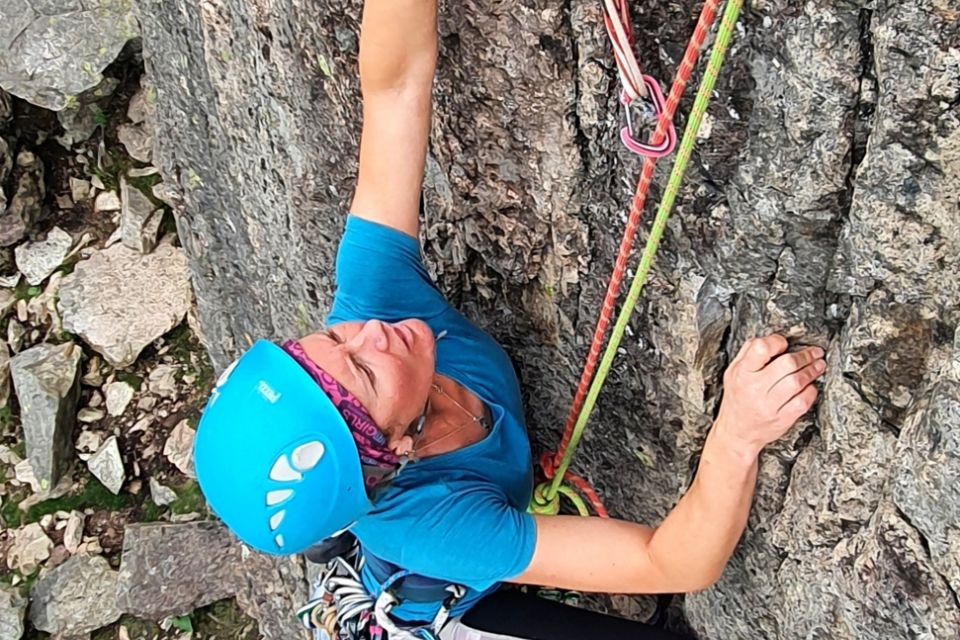 Womens Progressing Trad Climbing 2
Skills Learned
Personal climbing technique
General crag safety
Refreshing basic climbing skills
Building safe anchors
Setting up top and bottom rope systems
Abseiling
Placing tradition protection in the rock for security
Equipment
Environment
Equipment
Helmet*
Harnes*
Loose clothing appropriate for climbing
Rock shoes
Any items with a (*) can be borrowed at the Arc'teryx event
Read More
Testimonials For ISM
Thanks for a great week, in some pretty challenging and extreme conditions. Thanks for keeping us safe, teaching us loads, and being all round fantastic fun. I'd look forward to coming on another trip with you guiding.
Steve
Ski Grand St Bernard
​Good mixture of progressive instruction and learning, climbing and guiding. We climbed some very good mountains from good huts and made the best of the mixed weather conditions. The course also used a range of situations and locations to cover a wide range of skills and techniques.
Donald Connolly
Classic AlpinISM (Instructional Course)
Thanks for organising an excellent week. The course format, accommodation and set up was perfect. The guide was outstanding and gave us a full week of constructive tuition. I was able to put his training into practice the following week when I met up with a friend and did the Cosmiques Arrete.
R W (2017)
Classic AlpinISM (Instructional Course)