Women's Progression Trad Climbing
Build your confidence learning key skills, to help improve your 'Trad.' climbing whilst also developing your personal ability to move on rock securely.
A half-day clinic, rock climbing in the Lake District focusing on improving your 'trad.' rock climbing, and aimed at climbers who already have some experience climbing outside, but wish to develop skills and techniques further to progress in their own climbing and wish to climb more independently. This progression of skills will help you to be able to head out by yourselves and set up some top ropes, so that you can enjoy climbing outside with friends safe in the knowledge that you are using safe rope techniques and systems appropriate for that environment. You'll also start to understand the mechanics that underpin lead climbing and become more familiar with traditional gear placements and multi-pitch climbing techniques.
This clinic will run -
1.30pm to 5pm - Saturday Afternoon (fully booked)
Dates & Booking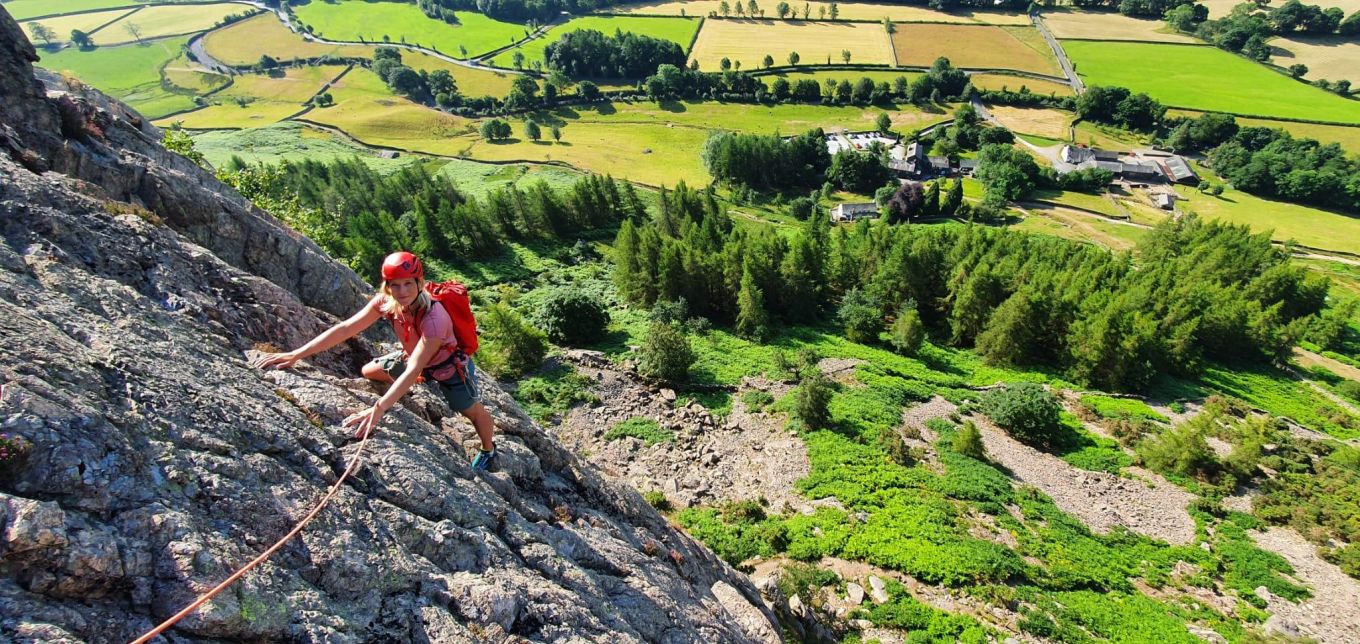 Womens Progressing Trad Climbing
Clinic Highlights
Learn and develop your climbing movement and technique
Become more familiar with trad. gear placements and chosing safe anchors
Develop your rope work and rope techniques
Expert coaching and instruction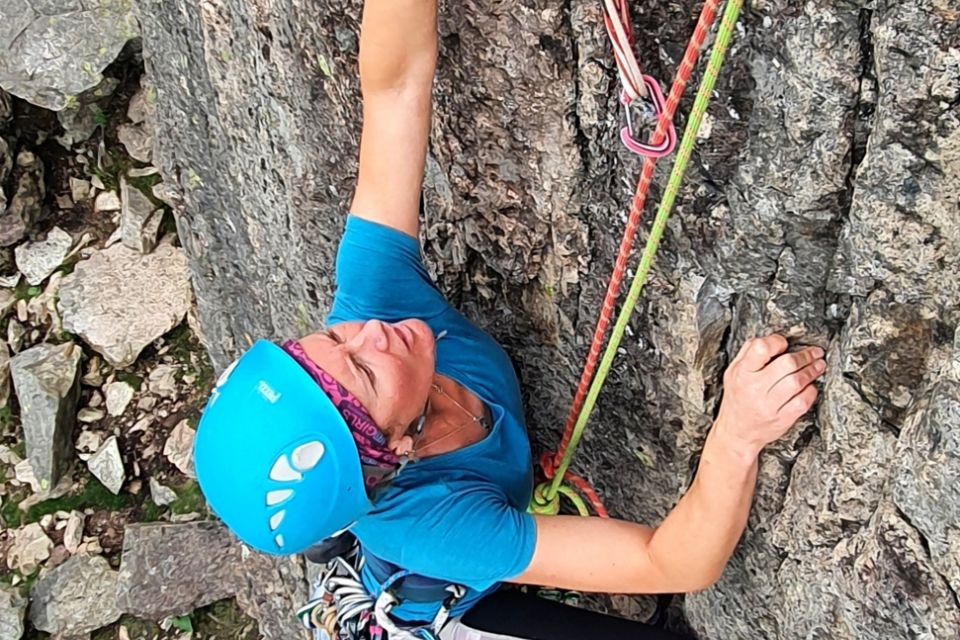 Womens Progressing Trad Climbing 2
Skills Learned
Personal climbing technique
General crag safety
Refreshing basic climbing skills
Building safe anchors
Setting up top and bottom rope systems
Abseiling
Placing tradition protection in the rock for security
Equipment
Environment
Course Dates & Booking
Please call +44 (0) 1539 721561 for availability
Equipment
Helmet*
Harnes*
Loose clothing appropriate for climbing
Rock shoes
Any items with a (*) can be borrowed at the Arc'teryx event
Read More
Testimonials For ISM
This was a fantastic trip. Paolo was excellent. The accommodation great. All helped along by wall to wall sunshine, stunning arctic scenery and some superb snow, so no problems as far as I'm concerned.
Steve (2017)
Ski Lyngen Alps Norway
"I loved the course and Terry was great. I learned a lot and had a lot of fun and feel confident and secure in my technique".
Neil, our guide for the week, was exceptional; a true professional, a huge inspiration and just great company. He shared so many useful tips with us and had great stories to share too. Looking forward to booking another course with ISM in 2022!"
William Summits and Skills 4000m 2021