Arc'teryx Procline Lite Ski Boot Review.
Arc'teryx aren't very well known for their ski boots, so I was very interested to see how the Procline Lite ski boot performed, both ski touring and ice climbing.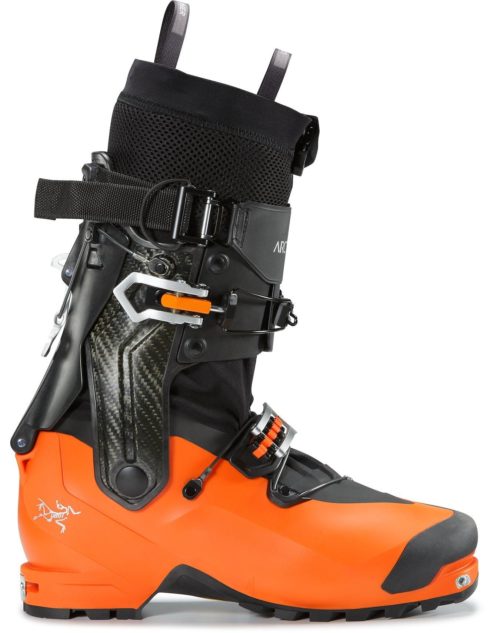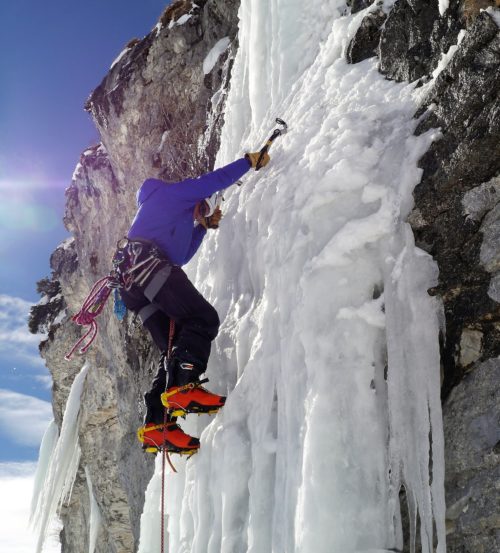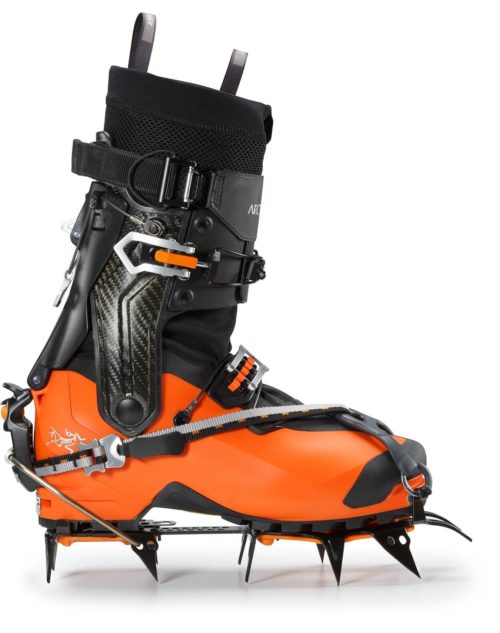 The Procline Lite is sold as an ultra-lightweight boot, that's capable both ski touring and ice climbing.
This is an exciting and difficult combination to balance as there are conflicting properties in the boot for skiing and climbing. A good ski boot needs to be laterally rigid and have stiff front/back support to lock the leg in the correct ski position. For an ice climbing boot a softer ankle is needed for precise front pointing although the ankle does need to be supported but not blocked as in a ski boot
So, does this boot perform for both activities?
As a ski touring boot it is very light which is perfect for uphill skinning mode. It has a huge range of ankle movement so that you can make long strides. The only downside is that if you need to skin steeply downhill there is really no support, so it requires care to stay centred on the ski. When locked down for skiing the carbon fibre lateral supports provides great stability and I found it a responsive ski boot. The lock down mechanism is ingenious and simple.
As for an ice climbing boot, they don't quite perform to a mountaineering boot but with the boot in uphill mode they are surprisingly not far off. They are agile and have plenty of ankle flex for precision front pointing. I would be happy climbing any ice with these boots, including sustained vertical ice. If I was going to do a winter ascent of an alpine route I would consider wearing a neoprene over boot for extra insulation as with all ultra-light boots they can be a little cold.
Arc'teryx are a very innovative company and they have produced an excellent ski touring boot which are enjoyable to ice climb in. The days of carrying two pairs of boots, one to ski into the route and one to climb in are over. More generally in walk/climb mode they do become a very comfortable footwear which is a real plus if you are on a hut to hut high level route.
They are my favourite ski touring boots. I love their lightness and flexibility in walk mode, whilst being a responsive downhill boot.
Top Tip: It is important to get the boots thermally fitted (inner and outer shell), especially if you have a wide foot. You will then have an amazingly comfortable ultra-light weight ski touring boot which performs for skiing climbing and walking.
Terry Ralphs
ISM Director/IFMGA Mountain Guide