Icefall Climbing This Winter
Looking ahead and starting to think about this winter season and Icefall climbing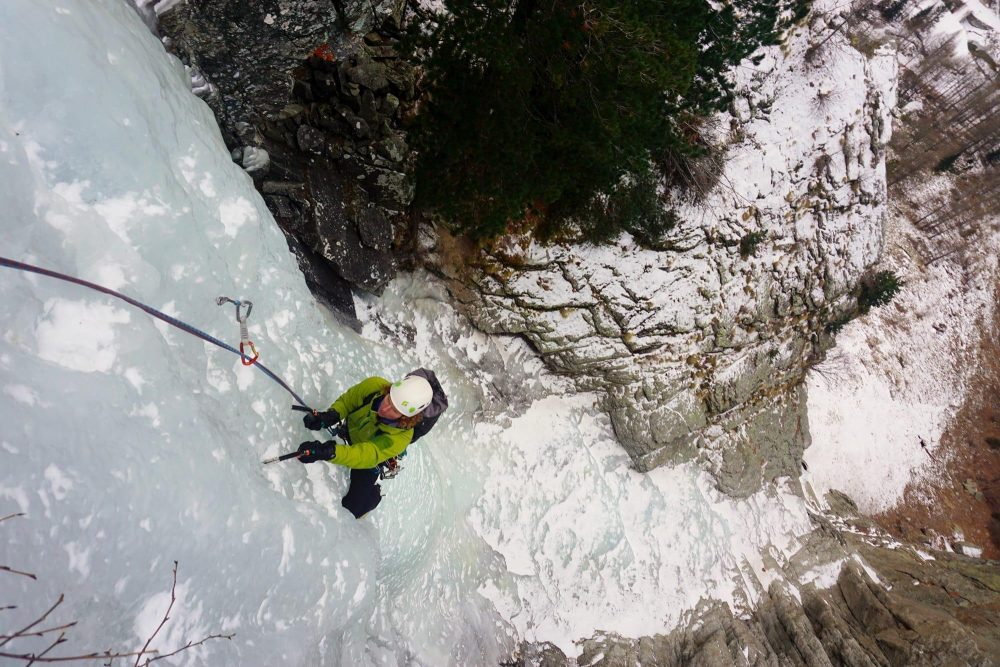 There's been a good early covering of new snow in the Alps. It's not of any great depth, but it does give us a good indicator that the temperature has dropped and the snow covering will cool things down. More snow to come, combined with some warmer days leading into December before the temperature drops again, will almost certainly guarantee some good icefall climbing this winter.

I've always kept a keen eye on how the ice forms initially, as it's this picture that helps me make better decisions on conditions later in the season.
Without this knowledge you could walk into an icefall and only be making a decision on what you see without considering how it's been formed. For example, temperature changes later in the season have more of an impact on icefalls that have had less chance to form properly earlier in the season.
It might look solid but it's the structure that's important, underpinning how safe your day will be.

That's also true for how safe the snow is above you or when you are accessing the ice. Icefalls form from a feed and that feed varies from icefall to icefall. It could be a huge bowl where snow collects, a single snow slope or subtle slopes and runnels that join together and feed the ice you're climbing.

You need to understand the history of the snowpack to better understand the risk it imposes on the day you're climbing underneath it. You might be in the shade and the ice is cold, but is the sun, later in the season and higher in the sky, burning down on those slopes for longer and, even though the slope hasn't yet released, will it today?
I remember a couple of winters back driving over to Field in British Columbia to have a recci of some of the 'beer' routes there. From the car you get a great view of Pilsner Pillar and Carlsberg Column and the slopes above those routes. While we looked on, a big avalanche started way over to the left of Pilsner. It gained momentum and mass and as it did so it started to track rightwards. The terrain that we couldn't make out, as most of it was actually hidden from sight, forced the mass of snow rightwards even further until the whole lot avalanched over Pilsner Pillar! It was amazing to see and a vivid reminder that it's not just about the slopes directly above where you're climbing that are important. Be mindful of the terrain above and to the side possibly out of sight.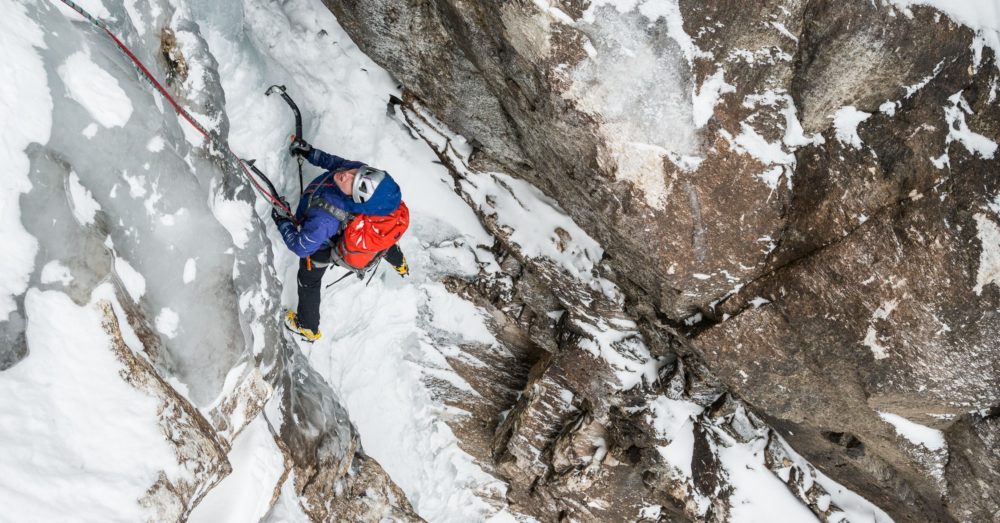 Remember also that conditions change and that change could be daily or hourly.
Don't get hooked into the fact that someone in the bar last night was waxing lyrical about how great a climb was that day before and you're now heading to do that same climb today. Conditions may have changed.
Conditions can also change while you're climbing and that could be strong winds cross-loading or heavy snow falling and filling the gully you're in or perhaps the bowl above you. maybe the forecast turns out to be wrong and it's not cloudy and the sun's heat is far worse late in the season than you'd planned.
Be mindful of the big picture. When out climbing keep your eyes open to what's going on above all the routes so that you're decision making is better in the future with more knowledge.
Do your homework and be prepared to change your plans even if you've spent 2 hours walking in to a route!

Use our Ice Climbing Avalanche leaflet to prompt you when planning an icefall climbing day.

Adrian Nelhams