Neil Hitchings
IFMGA Mountain Guide
Neil works year round as an IFMGA high mountain guide, since 1995. I am a member of the (A.I.G.M.B.) Association Internationale des Guides du Mont Blanc, based here in Chamonix.
He discovered rock climbing at the age of 16 and it quickly became the passion of my life. From rock climbing I graduated to Alpine summits and frozen waterfalls.
Neil settled in the Chamonix valley in the late 1970s and, among other things, I have worked as a ski-patroller at the Brévent ski area in Chamonix. At that time I was almost certainly the only Englishman to be working as a ski patroller in France. This work involved maintaining security on the marked pistes, evacuating the injured from the pistes and avalanche control. For several years, before deciding to become a guide, I ran my own rope access business.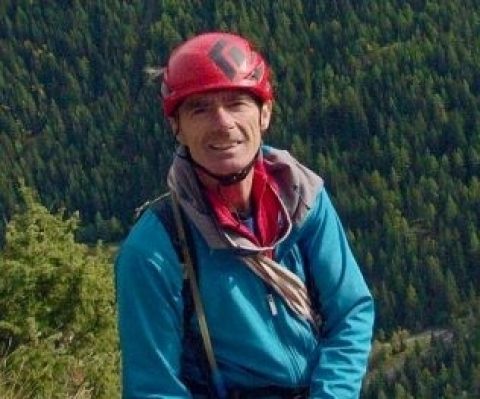 Testimonials For ISM
​Good mixture of progressive instruction and learning, climbing and guiding. We climbed some very good mountains from good huts and made the best of the mixed weather conditions. The course also used a range of situations and locations to cover a wide range of skills and techniques.
Donald Connolly
Classic AlpinISM (Instructional Course)
The course content was brilliant. No knocking whatsoever. We had Jacky for the duration, and his experience shines through and his leadership. He taught me a lot of things, not just the black and white of things but actually quick methods to overcome tricky situations!
Andy Challenor
Summits & Skills 4000m (Instructional Course)
What a brilliant week we had! I really enjoyed the fact that the course was very hands on and we were given freedom and responsibility to look after ourselves. I really like the fact that the price was all-inclusive, the the course was excellent value for money!
Rachel (2017)
Summits & Skills 4000m (Instructional Course)