Max Cole
IFMGA British Mountain Guide
Max has been rock climbing, mountaineering and skiing for over forty years. He has climbed in New Zealand, Yosemite, Morocco, Norway and extensively throughout the European alps and within the U.K.
Max is most happy searching out new venues and adventures, seeking out sea cliff climbs in the remote Scottish Highlands and Islands. His lifelong passion for adventure in the mountains has motivated him to become a British Mountain Guide. His is keen to share his passion to others and his infectious enthusiasm means he is a great person to have on your team in the mountains.
Max is based in Rossendale, Lancashire with his family and when not in the mountains he is a keen fell runner, mountain biker and orienteers. In recent years competing for the English Vets Orienteering Team in international competition. He takes this passion for navigation into the mountain arena.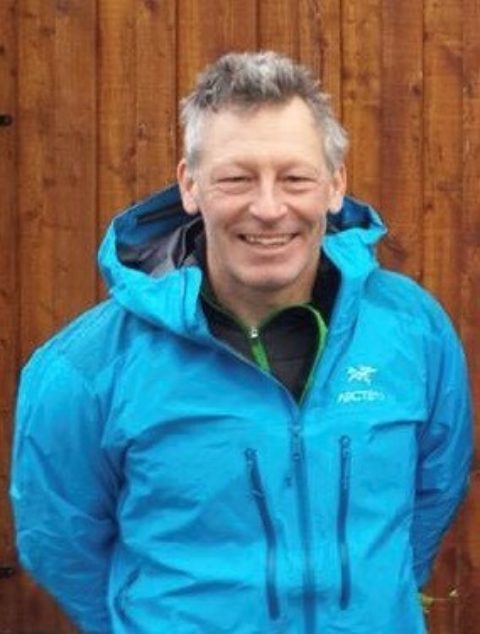 Testimonials For ISM
Thanks for a fantastic week. It was really one of the best things I have ever done. I learned a lot during the week, not only about climbing technique, but also about attitude.
Lachlan MacGregor
Bernese Oberland 4000ers
What a brilliant week we had! I really enjoyed the fact that the course was very hands on and we were given freedom and responsibility to look after ourselves. I really like the fact that the price was all-inclusive, the the course was excellent value for money!
Rachel (2017)
Summits & Skills 4000m (Instructional Course)
Summiting Mont Blanc was an important milestone for me which I am grateful to all at ISM. Particularly Terry, who is the ultimate professional never compromising on safety. Max is a pure gem with wonderful guidance and outstanding people skills in abundance.Altogether a brilliant week!
David (2017)
Mont Blanc Ascent