Max Cole
IFMGA British Mountain Guide
Max has been rock climbing, mountaineering and skiing for over forty years. He has climbed in New Zealand, Yosemite, Morocco, Norway and extensively throughout the European alps and within the U.K.
Max is most happy searching out new venues and adventures, seeking out sea cliff climbs in the remote Scottish Highlands and Islands. His lifelong passion for adventure in the mountains has motivated him to become a British Mountain Guide. His is keen to share his passion to others and his infectious enthusiasm means he is a great person to have on your team in the mountains.
Max is based in Rossendale, Lancashire with his family and when not in the mountains he is a keen fell runner, mountain biker and orienteers. In recent years competing for the English Vets Orienteering Team in international competition. He takes this passion for navigation into the mountain arena.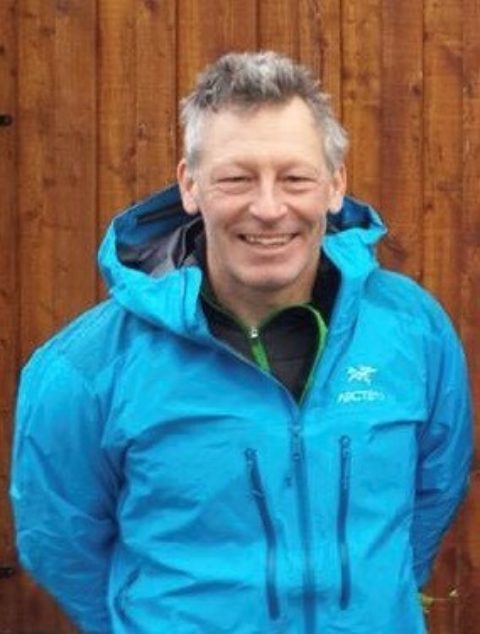 Testimonials For ISM
The course was excellent, lots of variety and provided me with a good range of skills. Loved reaching the summit of the Weissmeis, for such a nervous and unconfident novice like me, I gained a real sense of achievement from the ascent and the whole week. Huge thanks to Pat.
Thanks for organising an excellent week. The course format, accommodation and set up was perfect. The guide was outstanding and gave us a full week of constructive tuition. I was able to put his training into practice the following week when I met up with a friend and did the Cosmiques Arrete.
R W (2017)
Classic AlpinISM (Instructional Course)
Brilliant!! I was a walker at the start of the week. By the end had been on glaciers and climbed a 4000m peak!! It was a wonderful, wonderful, experience which i will never forget. It was excellent value for money and I hope to be joining you for years to come.
Ian Twizell
Summits & Skills 4000m (Instructional Course)