Ski Gran Paradiso
Level 3 : Guided Ski Touring
A ski tour climbing surronding summits, building up to attempt the highest summit soley in Italy and ski down this beautiful 4000m peak.
Enjoy this beautiful national park named after the highest mountain, and famous for it's snow capped peaks and wildlife, preserved and allowed to flourish in these wild open spaces on the foothills and lower slopes of this quiet corner of the Italian Alps

Dates & Booking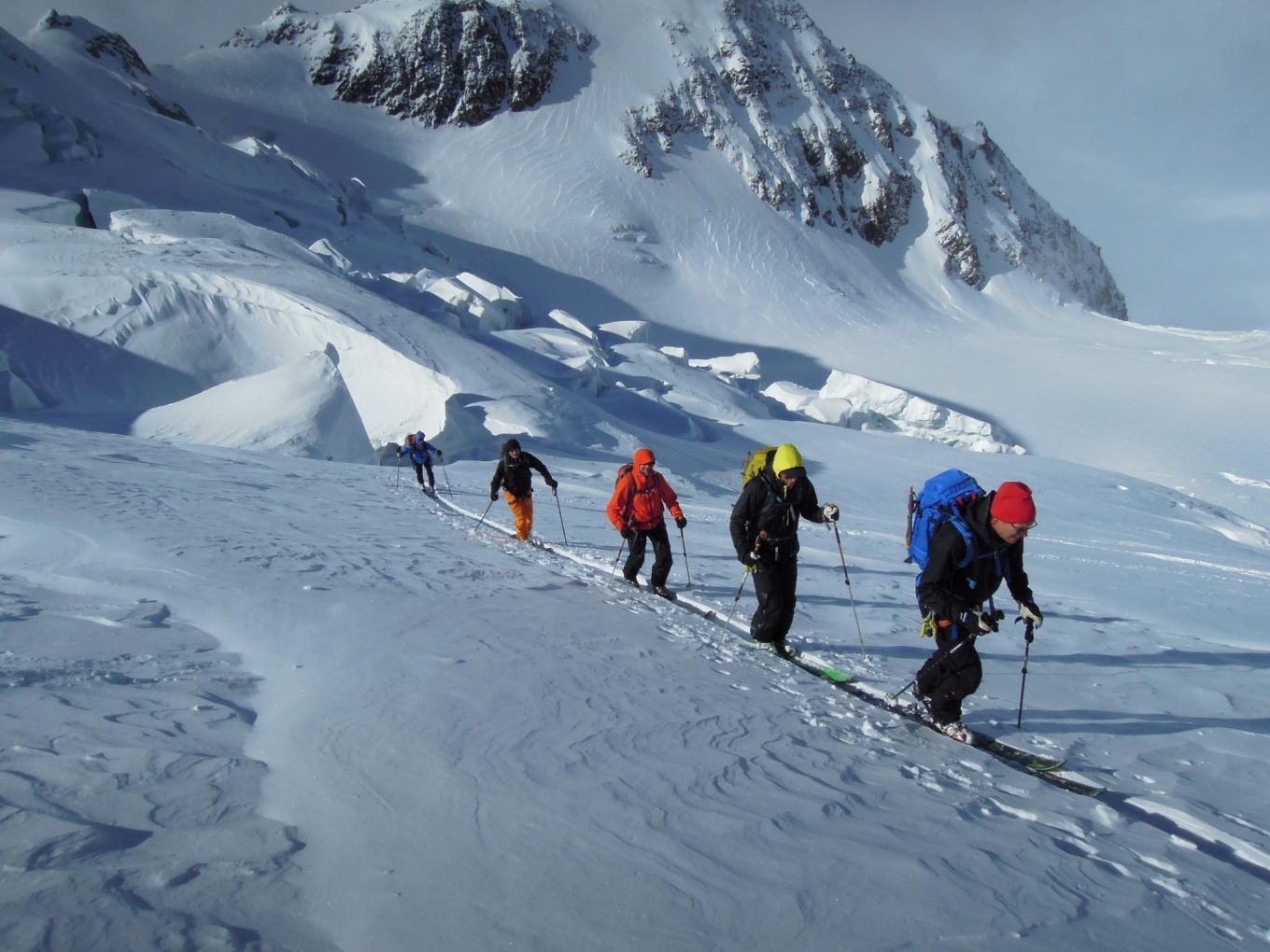 Gran Paradiso 2
Course Highlights
This trip offers a great variety of skiing and some fantastic summits
This classic pilgrimage to the Gran Paradiso 4061m (highest Italian peak solely in Italy) is a must do
Warm Italian hospitality with great food and wine in the hotels and huts
Expert ski guiding and instruction from experienced ISM Guides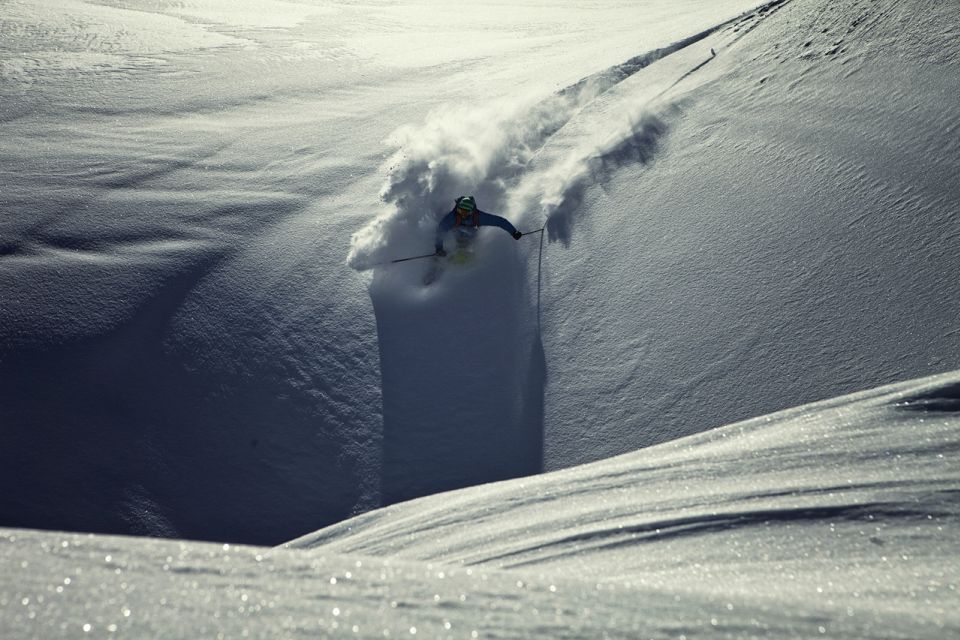 Gran Paradiso 3
Is This Course For Me?
Ski ability required: This is a demanding tour at altitude. Prior ski-touring experience is essential and you should be able to make effective turns off-piste in a variety of snow conditions. A high level of fitness is very important as a typical day will involve up to 5 hours of uphill skiing (up to 1200m of ascent).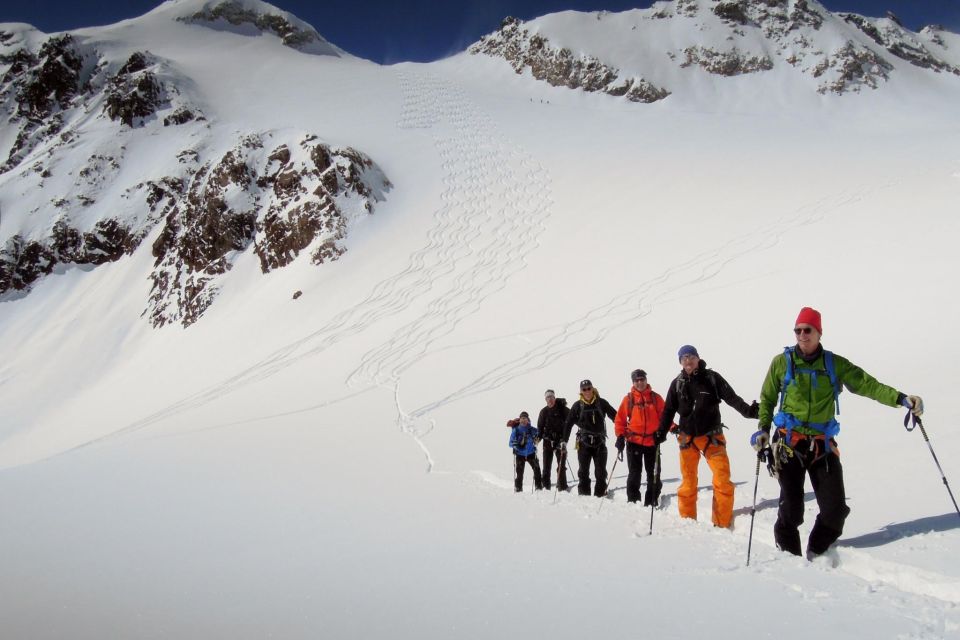 Gran Paradiso 4
Skiing in the Gran Paradiso
The Gran Paradiso is one of the most beautiful national parks in the Alps and home of the Gran Paradiso (4060m) the only 4000m peak to be solely in Italy. The region is famous for its herds of ibex and chamois which are remarkably tame and approachable. We aim to complete a tour over the Gran Paradiso region from the Val de Cogne to Val Savrenche. This is a ski mountaineering tour as the three peaks that we climb en route all need to be climbed on foot with axe and crampons. Three quality alpine peaks one of which is at 4000m are climbed during this week.
Course Content
Hut to hut ski touring
Develop your ski touring skills, techniques and experience

Avalanche transciever, shovel and probe training
Planning the week, weather and snow conditions
Off-piste ski technique coaching

Refresh basic use of crampons, ice axe and ropes
Glacier travel and crevasse rescue
Enjoy some great off-piste skiing
Group management
Sample Programme
Saturday
The course starts with a briefing at 6.45pm at The Tour D'Ai hotel in Leysin. This is a chance for you to meet your team mates and Guide and go through the details of the course. There will also be time for you to sort out any equipment you need and for you to ask questions. Dinner will follow the briefing.
Sunday
We drive to the Val di Rhemes in Val d'Aosta. From here we skin to the Benevalo hut (2280 - 3 hours). This is most a civilised hut and famous for the quality (and quantity) of the food and wine, and is an excellent base for us to warm up and acclimatise.
Monday
There are many exciting ski peaks to climb from the Benevalo hut. The Pointe de Galise is an excellent ski peak and it's north facing glacier often provides excellent powder. We have amazing views of the Gran Paradiso chain across the valley. We ski the glacier back to the Benevalo hut. Other possibilities are the Pointe de Calabre (3445m), the Grande Traversiere (3496m) and the Pic de Golette (3291m).
Tuesday
We make an ascent of the Grand Vaudala (3272m - 4hrs), which offers great views of the Paradiso and descend the Val di Vaudala to St Pantaleon. This is a fantastic ski run with lots of character finishing in a narrow ravine, 1000m of descent. We spend the night in the comfortable hotel at Pont, Val Savrenche.
Wednesday
Today we start the classic traverse of the Gran Paradiso. We climb to the Refuge Fredrico Chabod (2750m - 3 ½ hrs). The first stage of the approach takes us through an alpine pine forest, until the mountain opens out to give superb views of the Gran Paradiso and its north face. This hut is very modern and comfortable. This valley is home to many Chamois and Ibex, sighting are usually frequent and at close distance.
Thursday
The traverse of the Gran Paradiso (4060m - 5hrs). Our route takes us through a complicated glacier under the north face of Gran Paradiso, we then join the more normal route from the Vittorio Emmanuelle hut. For the last 100m to the summit we have to cache our skis and rope up as the summit ridge is rocky and exposed. We now have a well deserved 1300m descent to the Vittorio Emmanuelle Hut.
Friday
After climbing the col de Tresenta, we ski under the north face of the Ciarforon (3640m) heading towards the top of the Val Savrenche until we bypass a band of cliffs and ski to Pont (1960m - 6hrs) and 1700m of descent. Return to Leysin for dinner and the final night at the hotel.
Saturday
The course departs after breakfast.
Maps: Valgrisnenche Val di Rhemes Hiking Map 3 and Valsavaranche Gran Paradiso Hiking Map 9 1:25 000 (there is no specific ski map for this area)

Course Dates & Booking
Please call +44 (0) 1539 721561 for availability
Vital Information
Please check the vital information below to help when booking a course
All Vital Information
Testimonials For ISM
"What an incredible week learning the basics of Mountaineering. The course is perfectly balanced between summiting high alpine peaks and learning rope, climbing and glacier skills.
William 2021
Neil, our guide for the week, was exceptional; a true professional, a huge inspiration and just great company. He shared so many useful tips with us and had great stories to share too. Looking forward to booking another course with ISM in 2022!"
William Summits and Skills 4000m 2021
Please pass on my very, very sincere thanks to Thomas, Daniel & Christian. They are truly quality people! Patient, understanding, professional, and wonderful ambassadors for your company. I have experienced many guides over my 50 years in climbing and they rank right up there with the very best.
David Hughes
Mont Blanc Ascent