Advanced Off-Piste Skiing
Level 3 : Instructional Course
Enjoy some fantastic off-piste skiing around Leysin and the Alps Vaudoise, whilst developing that all important knowledge of avalanche terrain management and security on steep ground.
We're very lucky in the resorts around Leysin (Alps Vaudoise) to have such a great variety of lift accessed off-piste skiing terrain. Unlike the big popular resorts such as Verbier and Chamonix, the areas around Leysin are less crowded and so vastly increase your chance of skiing fresh tracks.
The course includes certification in Avalanche training level 2 from the Swiss Mountain Training Organisation and The Association of Swiss Mountain Guides (SBV/ASGM).
Dates & Booking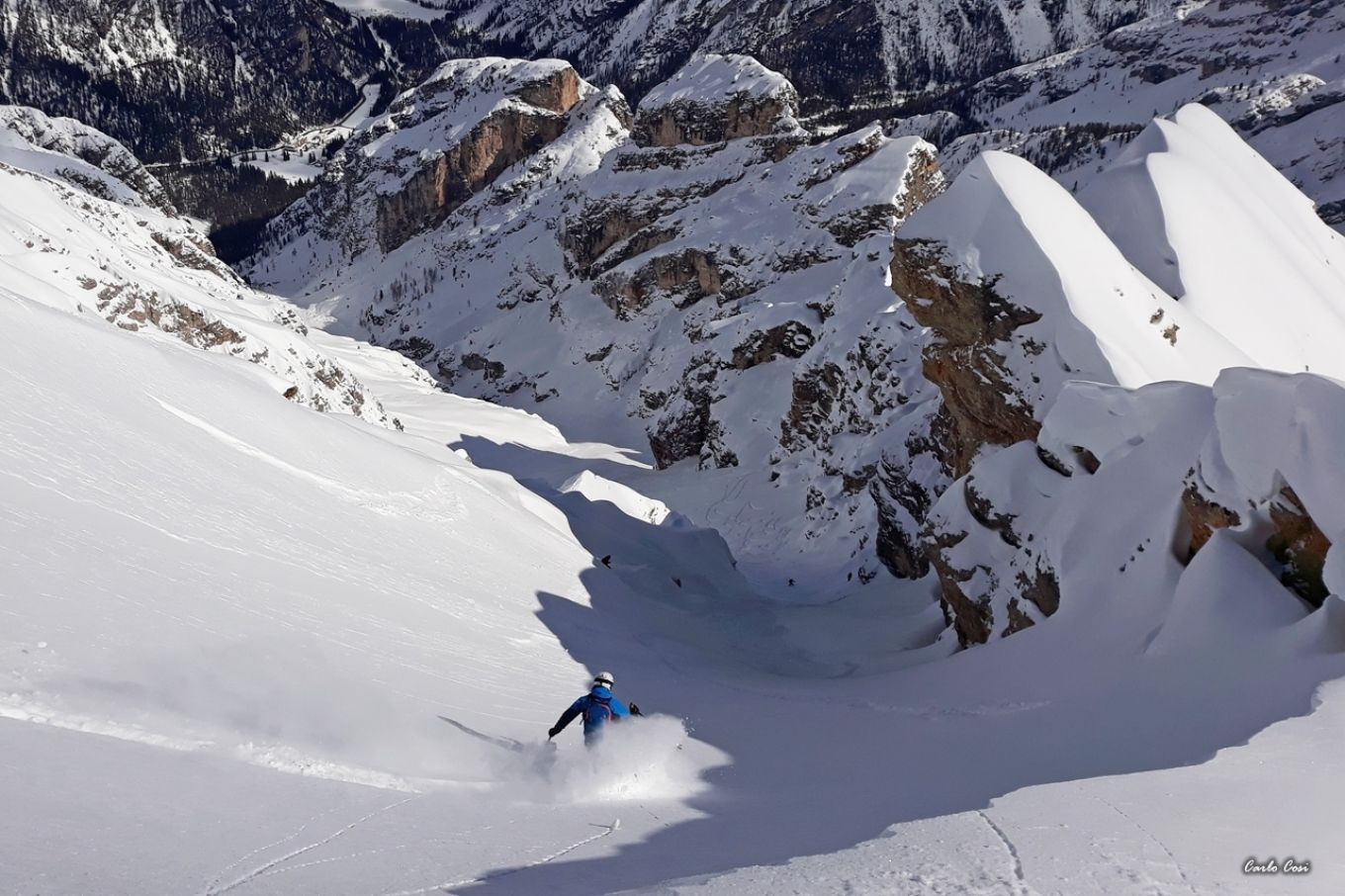 Advanced Off Piste Skiing 2
Course Highlights
Enjoy fantastic off-piste skiing in the Alps, Vaudoise
Coaching in off-piste ski techniques, accessing steeper slopes
Developing safe practises and security on steeper terrain
Expert ski guiding and instruction from experienced ISM Guides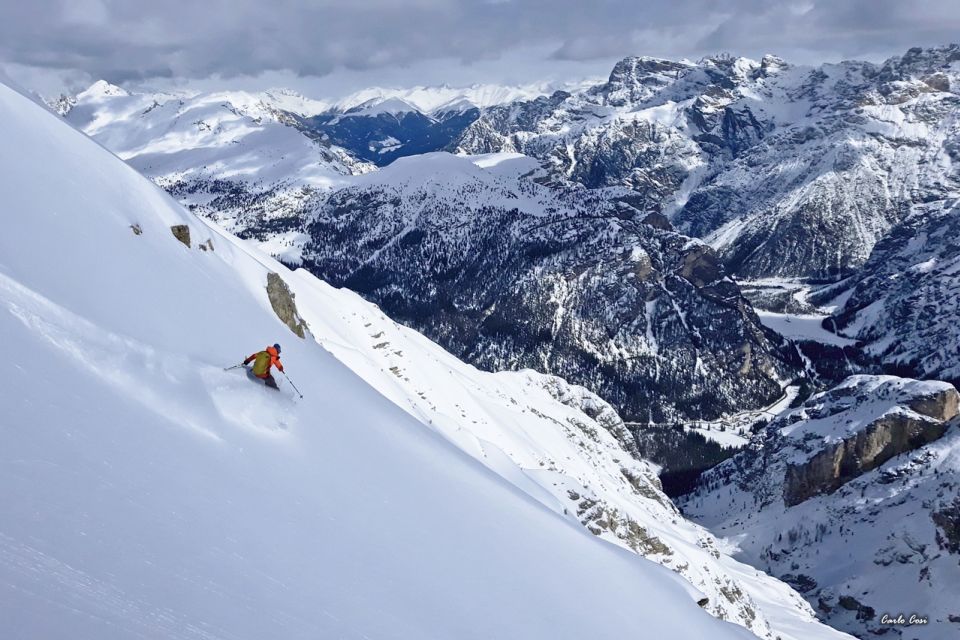 Advanced Off Piste Skiing 3
Is The Course For Me?
The main focus of the week is to improve your ski technique on steeper off-piste ski terrain. This is an instructional course, but we will devote enough time to enjoy some great off-piste skiing. At the start of the course you'll understand better the theory that underpins safe travel and avalanche awareness. You will then have time to use this theory in our decision making process in avalanche terrain throughout the rest of the course. When planning to ski steeper slopes, avalanche risk management is critical.
The week is be based from our home in Leysin, staying at the Tour D'AI hotel where you will enjoy good food and a very comfortable stay.
Ski ability required: Comfortable off-piste skier on slopes to 40* and a good general level of fitness. Split Snowboards can be used on this course and skis should have ski touring bindings, so that we can make short sections of uphill travel.
Dates & Booking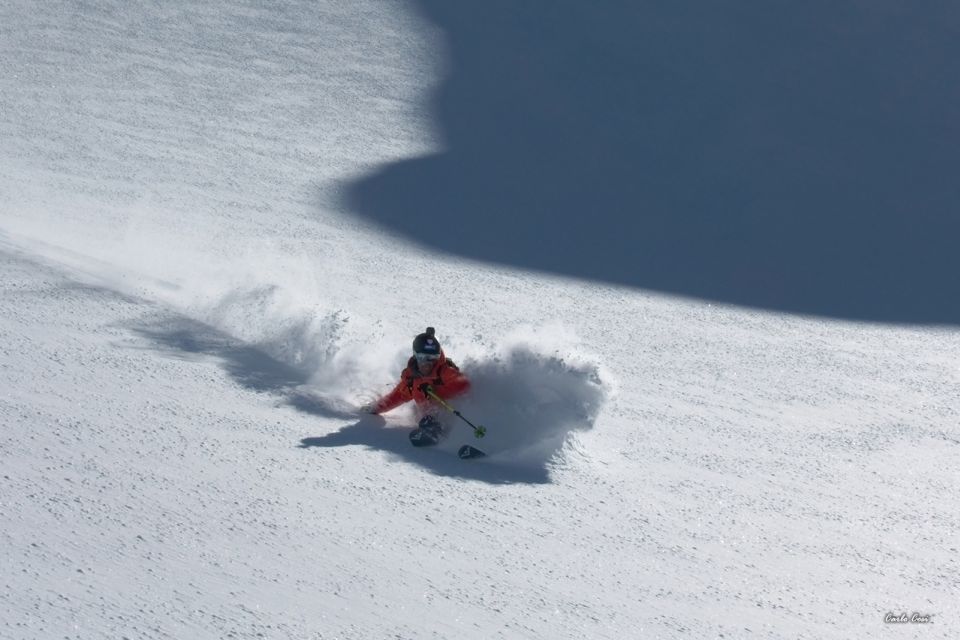 Private Off Piste Ski Touring 2
Advanced Off-Piste Skiing
Theory that underpins ski technique, basic ski principles - gliding, edging & turning, key movements - flexion, lateral. rotary, personal off-piste ski technique, different parts of a turn - how to act in different snow conditions, control - long and short radius, skidded and carved turns, basic ski touring equipment, practice and mileage, snow conditions, snowpack and basic avalanche awarenessGroup management Personal feedback
Course Content
Theory that underpins ski technique
Basic ski principles - gliding, edging & turning
Key movements - glexion, Lateral. Rotary
Personal off-piste ski technique
Different parts of a turn - how to act in different snow conditions
Control - long and short radius, skidded and carved turns
Ski touring equipment
Practice and mileage
Snow conditions, snowpack and basic avalanche awareness
Group management

Personal feedback
Sample Programme
Sunday
The course starts with a briefing at 6.45pm at the Tour D'Ai hotel in Leysin. This is a chance for you to meet your team mates and Guide and go through the details of the course. There will also be time for you to sort out any equipment you need and for you to ask questions. Dinner will follow the briefing.
Monday
Warm up day skiing off-piste in Leysin including the stohl couloir, "between the tours", col Luissel, Riondaz, les plans, etc. We also use the transceiver training centre to (re)familiar ourselves with our transceivers and refresh how to make an avalanche rescue. The evening is spent dealing with avalanche awareness theory.
Tuesday
We travel to the excellent free ride resort of Glacier 3000 which is situated at the col de Pillon. This resort has up to 2km of vertical descent and is mainly north facing (cold snow). Descents may include: from the Dome (3000m to 1000m altitude) to Les Diablerets village (shuttle bus back to the col de Pillon) and the Combe Audon, which has a small black piste snaking down and acres of north facing steep off-piste skiing, which is perfect when focusing on ski technique. The descent under the cable car is another 1500m of easy north facing powder and the Piere Muelle is a very wild and steep variation. Fresh tracks are almost guaranteed. This resort is comparable to the Grandes Montets (Chamonix) La Grave and Gemstock (Andermatt), but relatively unknown and un-skied!
Wednesday - Friday
Possibly another trip to Glacier 3000. We also have the Les Diablerets lift system, which gives access to some steep descents on the north facing slopes which drop down to the village of Forclaz. There are multiple steep couloirs and the classic "petit Chamossiere". During our time we will mainly focus on avalanche awareness and ski technique. There will also be a session on using ropes to negotiate passages which are too uncomfortable or steep to ski.
Saturday
Breakfast at the hotel before departing.
Course Dates & Booking
Please call +44 (0) 1539 721561 for availability
Vital Information
Please check the vital information below to help when booking a course
All Vital Information
Testimonials For ISM
I just wanted to thank you as well as Mark, our guide for the amazing week. The course was well organized and was just perfect for a beginner to mountaineering. We couldn't have wished for a better adventure. The memories are irreplaceable.
The classic alpinism course last week led by Swedish Daniel was excellent! The itinerary was really well planned taking into account the less than perfect weather and the abilities and aspirations of the group - we all learned loads.
Chris Ward
Classic AlpinISM (Instructional Course)
Thank for an amazing couple of weeks! Matt and Stu were fantastic. I learned so much but also had a lot of fun. I have come home feeling like a proper mountaineer, having made some great new friends and with some unforgettable memories. I plan to come back next year!
Tim