Testimonials For ISM
What a brilliant week we had! I really enjoyed the fact that the course was very hands on and we were given freedom and responsibility to look after ourselves. I really like the fact that the price was all-inclusive, the the course was excellent value for money!
Rachel (2017)
Summits & Skills 4000m (Instructional Course)
Neil, our guide for the week, was exceptional; a true professional, a huge inspiration and just great company. He shared so many useful tips with us and had great stories to share too. Looking forward to booking another course with ISM in 2022!"
William Summits and Skills 4000m 2021
Thanks for a great week, in some pretty challenging and extreme conditions. Thanks for keeping us safe, teaching us loads, and being all round fantastic fun. I'd look forward to coming on another trip with you guiding.
Steve
Ski Grand St Bernard
Team Spotlight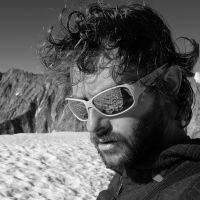 IFMGA Italian Mountain Guide
Tommaso is a an experienced Italian mountain guide and regular year-round ISM team member. He loves the mountains and helping people to connect and find happiness in nature.
Read More